AP FACT CHECK: Trump inflates the size of his tax cuts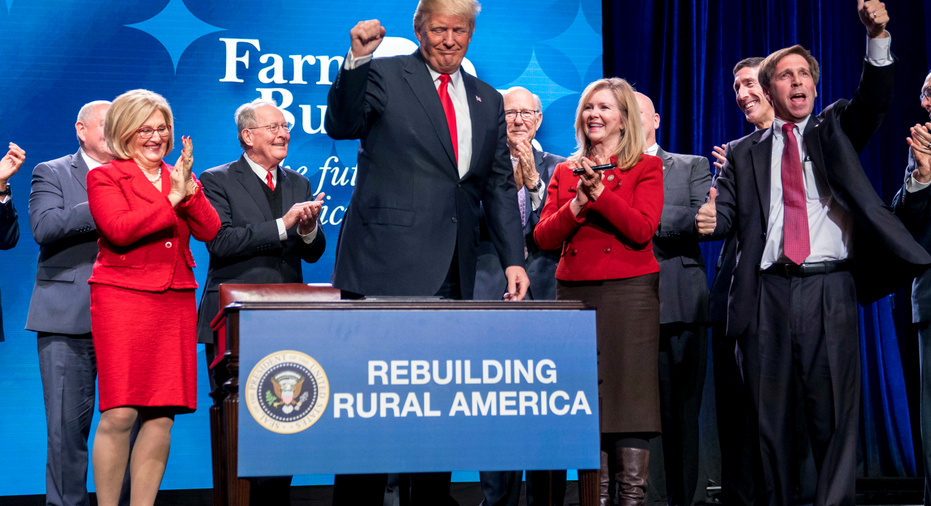 President Donald Trump is misstating the size of his tax cuts.
Trump told a convention of the American Farm Bureau Federation in Tennessee on Monday the package he signed into law last month cuts taxes by $5.5 trillion, "with most of those benefits going to working families, small businesses and ... the family farmer."
An AP Fact Check finds that's not even close.
The estimated value of the tax cuts over the next 10 years is actually $1.5 trillion for families and businesses — not $5.5 trillion.
That's because of cuts in deductions and the use of other steps to generate offsetting tax revenue. Trump left out that half of the equation.