AP Explains: How a phone may have steered hunt for bomber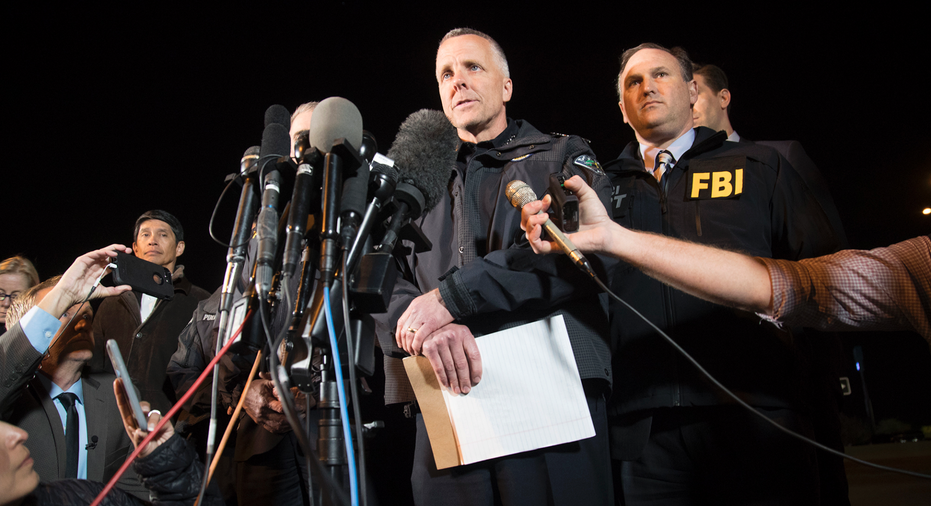 Most people who own a smartphone take it wherever they go, a fact of modern life that enabled authorities to hunt down the man suspected in five Texas bombings before he blew himself up Wednesday.
The search for the suspect, identified as Mark Anthony Conditt, drew upon technology that connects mobile phones to cellular towers and transmits the device's location. It's similar to the same way that an app installed on your phone can know where you are and, in some cases, even learn more about your favorite places to shop, buy coffee or just hang out.
But some of the methods law enforcement officials have used to track people's location through their phones have raised legal issues, even when the target is suspected of committing heinous crimes like Conditt is. That's because their location-tracking techniques cast a wide net that also can capture personal information about innocent bystanders.
___
GETTING THE CELL NUMBER
Officials in Texas said they were able to obtain Conditt's phone number. This breakthrough came after he was linked through a license plate number to a red truck spotted on surveillance video at a FedEx store where he is suspected to have dropped off a parcel bomb.
Texas Gov. Greg Abbott said the same phone number showed up at the bomb sites. But he did not elaborate on how investigators obtained the information to reach that conclusion.
In the most likely scenario, investigators may have asked telecommunication carriers for historical records of all traffic on certain cell towers on specific dates, said Mike Chapple, associate teaching professor of information technology, analytics and operations at the University of Notre Dame.
A warrant usually accompanies requests, known as "tower dumps," but not always. The U.S. Supreme Court is currently reviewing a case involving the pulling of 127 days of cellphone information without a warrant to pinpoint the location of a robbery suspect. The question being debated is whether the investigation violated the Fourth Amendment against unreasonable searches.
___
TRACKING THE PHONE NUMBER
Once investigators had Conditt's phone number, they most likely contacted his carrier to track where the device's signal was connecting to towers.
But the authorities also may have tried to get an even more precise location by using "cell-site simulators" that act as fake towers. These simulators, also known as "StingRays," broadcast radio signals stronger than legitimate cell towers to force all phones within a targeted area to connect to them.
Some simulators can fit in the trunk of a police car that can cruise around a neighborhood in an effort to find a certain phone. But in the process they can also scoop up the locations of other phones, as well as personal data stored on them, said Stephanie Lacambra, a criminal defense staff attorney for the Electronic Frontier Foundation, a digital rights group.
"All bystanders in a certain radius can have their information hoovered up without their consent with some of these investigative techniques," Lacambra said.
___
AP writer Paul J. Weber in Austin, Texas, contributed to this story.