AOL Buying Huffington Post for $315 Million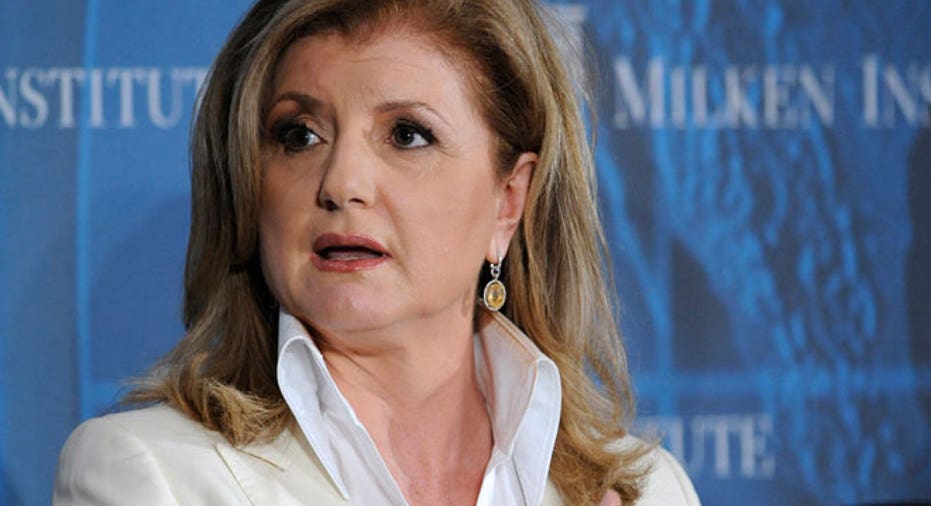 AOL (NYSE:AOL) unveiled plans on Monday to acquire online news site The Huffington Post in a $315 million deal that will give the combined companies more than 117 million unique visitors.
The surprise move comes seven years after Arianna Huffington dreamed up the left-leaning site as an answer to the Drudge Report and other conservative sites.
The Huffington Post, which has nearly 25 million unique monthly visitors, will now join other AOL content such as TechCrunch, Engadget, Moviefone and MapQuest.
"The acquisition of The Huffington Post will create a next-generation American media company with global reach that combines content, community, and social experiences for consumers," AOL CEO Tim Armstrong said in a statement."Together, our companies will embrace the digital future and become a digital destination that delivers unmatched experiences for both consumers and advertisers."
AOL said it will use about $300 million of the cash on its balance sheet to acquire The Huffington Post, which is privately owned by Huffington, co-founder Kenneth Lerer and a group of investors.
"The Huffington Post will continue on the same path we have been on for the last six years – though now at light speed – by combining with AOL," Huffington said. "Our readers will still be able to come to The Huffington Post at the same URL, and find all the same content they've grown to love, plus a lot more – more local, more tech, more entertainment, more finance, and lots more video. "
As a part of the deal, Huffington will become president and editor-in-chief of The Huffington Post Media Group, which will integrate all Huffington Post and AOL content.
"Arianna is a singularly passionate and dedicated champion of innovative journalistic engagement, and a master of the art of using new media to illuminate, entertain and enhance the national conversation," Armstrong said.
AOL expects the deal to close later in the first quarter or early in the second quarter.
AOL shareholders cheered the news, bidding the company's stock 4.79% higher to $22.99. AOL's shares had been down more than 7% on the year as of Friday's close.
The acquisition comes a decade after AOL infamously merged with Time Warner (NYSE:TWX) in a failed deal that has been called one of the worst corporate marriages ever.
AOL spun off from Time Warner in 2009, but has struggled to increase advertising sales. Last week the company disclosed a 26% decline in fourth-quarter revenue amid a14% slide in display ad sales.