Anthem gives up Cigna bid, vows to fight on over damages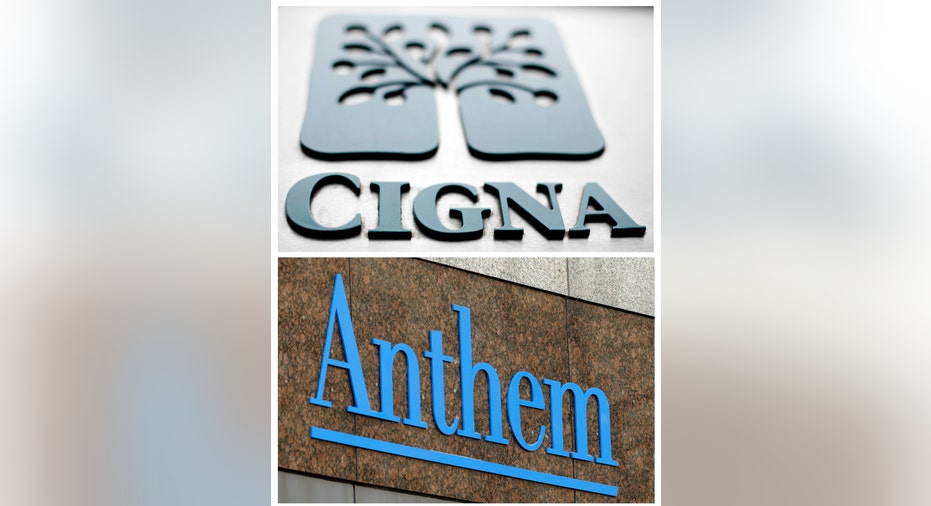 Anthem has ended its soured, $48 billion bid to buy rival Cigna, but the nation's second-largest health insurer isn't giving up a fight over whether Cigna deserves a termination fee for the scrapped deal.
Anthem said Friday that Cigna sabotaged the merger agreement and caused "massive damages" for Anthem, which provides Blue Cross-Blue Shield coverage in several states. It said it plans to "vigorously pursue" its claims against Cigna.
Bloomfield, Connecticut-based Cigna said in response that Anthem "willfully breached" its obligation to get regulatory approval. It plans to seek prompt payment of a $1.85 billion termination fee and more than $13 billion in damages from Anthem "for the harm that it caused Cigna and its shareholders."
Indianapolis-based Anthem announced its decision a day after a Delaware judge refused its request to extend a ban blocking Cigna from pulling out of the deal.
The deal, announced in 2015, had already been rejected by a federal judge and an appeals court after antitrust regulators sued last summer to stop it. Anthem Inc. said last week that it would seek a Supreme Court review of the case.
Anthem had said a combination with Cigna would have helped the companies negotiate better prices with pharmaceutical companies, hospitals and doctor groups. But critics argued that it would have resulted in fewer choices for health insurance consumers.
Industry experts suggested any consumer impact from the deal would have taken years to materialize and might be hard to quantify. It could have led to savings in some areas but higher costs elsewhere.
Cigna has long been a reluctant deal partner. Anthem announced its plan to buy Cigna after talking with its rival for about a year and having several attempts rebuffed.
After agreeing to the deal, Cigna eventually turned on it, saying Anthem worked to undermine Cigna's role in the transaction.
Anthem, in turn, argued that Cigna was the one trying to undermine the combination, and that Cigna's board and senior managers refused to go along unless they could keep their positions.
Earlier this year, a federal judge also blocked another big insurance deal, Aetna Inc.'s roughly $34 billion acquisition of Medicare Advantage coverage provider Humana Inc. Aetna then said it was abandoning its deal.
Shares of Anthem fell $1.28 to close Friday at $181.44, while Cigna dropped $1.79 to $162.03 as broader indexes slipped.