Anthem and Cigna's Blockbuster Merger Is Blocked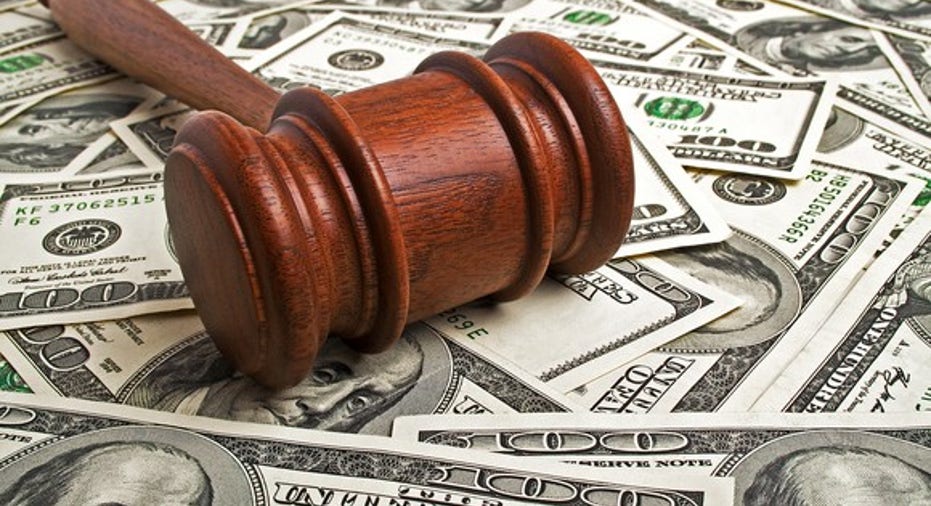 Only weeks after scuttling the planned tie-up between Aetna(NYSE: AET) and Humana (NYSE: HUM), the Justice Department has similarly blocked the merger of Anthem (NYSE: ANTM) and Cigna (NYSE: CI). The recent decision demonstrates that the Justice Department remains incredibly concerned about the potential negative impact of mergers that further consolidate the industry.
Anthem and Cigna had hoped to combine to become one of the most dominant players in healthcare insurance. However, U.S. District Court Judge Amy Berman Jackson determined that the tie-up would be a loser for American consumers.
IMAGE SOURCE: GETTY IMAGES.
Anthem and Cigna had planned on the $54 billion merger to create a health-insurance behemoth that would become, by membership, the largest U.S. health insurer. However, on Wednesday, Judge Jackson determined that reducing the number of large U.S. insurers from five to three could cause significant harm to patients.
Following the announcement, Anthem is on the hook to pay Cigna a $1.85 billion breakup fee. The fee, which was determined before the Justice Department's decision to take issue with the combination, will compensate Cigna for the risk it took in agreeing to merge with Anthem.
At least in part, the decision to block the tie-up was linked to the fact that it would limit competition in the group health-insurance market. Companies often contract with national insurers to provide health insurance to their employees, and limiting the number of insurers competing for that business could have led to surging employee premiums.
Anthem's argument that combining with Cigna would give it the scale to bid down prices for employers and their employees fell on deaf ears, with Judge Jackson determining that advantage wasn't significant enough to offset the risk of declining competition.
The decision comes only weeks after a District Court judge similarly determined that the planned $33 billion merger between Aetna and Humana was a bad deal for consumers.
It's possible that Anthem will decide to appeal the decision. However, because of the prior scuttling of the Aetna and Humana deal, investors may not want to place high hopes on seeing such an appeal pan out.
Instead, a better plan for investors might be to focus on which of these companies is most likely to succeed on a standalone basis. In that scenario, I believe it's Humana that may be the most investment-worthy of these stocks, because it's the purest play on Medicare Advantage plans.
There are 76 million aging baby boomers, and increasingly they're turning away from traditional Part A and Part B coverage to Medicare Advantage plans that provide caps to patient out-of-pocket costs, and that often include drug coverage. Out of all these companies, it's Humana that derives the largest proportion of its sales and profit from selling these plans.
Assuming that decisions to prevent large insurers from combining stand up under scrutiny, focusing on insurers with outsize exposure to a large and longer-living population may be the best bet for investors, and if that proves to be true, then investors might be rewarded by concentrating less on potential mergers, and more on the potential to grow business among seniors.
10 stocks we like better than AnthemWhen investing geniuses David and Tom Gardner have a stock tip, it can pay to listen. After all, the newsletter they have run for over a decade, Motley Fool Stock Advisor, has tripled the market.*
David and Tom just revealed what they believe are the 10 best stocks for investors to buy right now... and Anthem wasn't one of them! That's right -- they think these 10 stocks are even better buys.
Click here to learn about these picks!
*Stock Advisor returns as of February 6, 2017
Todd Campbell has no position in any stocks mentioned.His clients may have positions in the companies mentioned.The Motley Fool recommends Anthem. The Motley Fool has a disclosure policy.