Another strong month of hiring sends stock indexes higher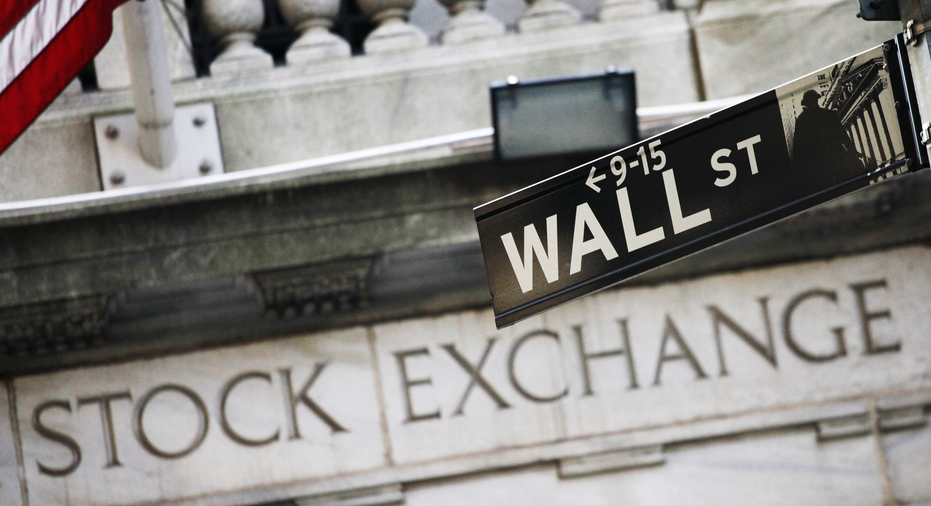 Banks and other stocks climbed Friday after the government reported more gains in hiring last month, the latest signal that the economy is continuing to hum along. The modest gains wrapped up another quiet week for the stock market.
The Department of Labor said U.S. employers added 209,000 jobs last month. Investors sold government bonds and bet that interest rates are going to rise, which lets banks make more money on loans. Technology companies also rose. Weight Watchers soared after reporting a strong quarter while Viacom, the media company that owns Comedy Central and MTV, sank.
July was the second consecutive month of strong hiring, suggesting that the U.S. economy is still growing steadily as countries in Europe and less developed countries come out of long slumps.
"The economy is in pretty good shape," said Paul Zemsky, chief investment officer for the multi-asset business of Voya Investment Strategies. "We're seeing for the first time more of a globally synchronized growth."
He said that will lead to a stronger global economy and will help American companies and stocks if growth in the U.S. falters.
The Standard & Poor's 500 index added 4.67 points, or 0.2 percent, to 2,476.83. The Dow Jones industrial average rose 66.71 points, or 0.3 percent, to 22,092.81. That was its ninth gain in a row. The Nasdaq composite climbed 11.22 points, or 0.2 percent, to 6,351.56. The Russell 2000 index of smaller companies gained 7.09 points, or 0.5 percent, to 1,412.32.
European stock indexes made even larger gains. France's CAC 40 index climbed 1.4 percent and the DAX in Germany jumped 1.2 percent. The British FTSE 100 gained 0.5 percent.
Bond prices dropped, sending yields higher. The yield on the 10-year Treasury note climbed to 2.26 percent from 2.22 percent as investors concluded it is more likely the Federal Reserve will raise interest rates again later in the year.
Bank of America climbed 60 cents, or 2.5 percent, to $24.98 and KeyCorp picked up 37 cents, or 2.1 percent, to $18.40.
Despite the gains Friday and the Dow's long winning streak, most stocks have hardly moved over the last two weeks. The market barely reacted to news Thursday that Special Counsel Robert Mueller impaneled a grand jury as he continues to investigate Russia's meddling in the presidential election.
Investors have consistently ignored surprising or unusual news out of Washington, and President Donald Trump's tweets don't affect stocks the way they did six months ago either.
Zemsky, of Voya, said that with the economy and corporate earnings doing well, investors will stay the course unless something much more dramatic happens.
"Selling stocks on a tweet or a news headline when the fundamentals are good is going to ultimately lead to losses," he said.
Food delivery company Grubhub and Yelp both jumped after Grubhub moved to expand its business by buying Yelp's Eat24 unit. Along with the $287.5 million sale, the companies announced a deal that will let people reading Yelp reviews order food from restaurants that use Grubhub. Yelp climbed $8.68, or 27.7 percent, to $40.05 while Grubhub added $4.37, or 9.1 percent, to $52.62.
Weight Watchers International raised its forecasts for the year after it blew past analysts' expectations. The company said it had 20 percent more subscribers at the end of June than it did a year earlier. Its stock gained $8.31, or 25.1 percent, to $41.39.
Weight Watchers was worth under $7 a share when Oprah Winfrey bought a 10-percent stake in it in 2015 and appeared in an ad for the company. It traded above $80 in early 2012.
Viacom tumbled after the company reported trouble with a financing deal with a Chinese company. The company said it didn't receive a payment in June from Huahua Media, which agreed to help finance Paramount Pictures films as part of a deal that was struck in January. The stock sank $4.85, or 13.8 percent, to $30.22.
Viacom also said it subscribers to its cable networks dipped in the third quarter, and in the current quarter it expects a decline in the fees it receives from cable companies who carry its networks.
Among other cable network companies, Twenty-First Century Fox fell 36 cents, or 1.3 percent, to $28.46. Discovery Communications lost $1.01, or 4.1 percent, to $23.73.
Consumers are streaming more shows and movies and look for ways to cut their bills, pressures that helped push Discovery to agree to buy rival Scripps Networks on Monday. Cable company stocks have slumped since Time Warner reported a drop in ad revenue in May.
Benchmark U.S. crude rose 55 cents, or 1.1 percent, to $49.58 per barrel in New York. Brent crude, the international standard, added 41 cents to $52.42 a barrel in London.
Wholesale gasoline rose 1 cent to $1.65 a gallon. Heating oil gained 1 cent to $1.65 a gallon. Natural gas lost 3 cents to $2.77 per 1,000 cubic feet
The dollar rose to 110.67 yen from 110.06 yen. The euro fell to $1.1769 from $1.1866.
Gold fell $9.80 to $1,264.60 an ounce. Silver dropped 38 cents, or 2.3 percent, to $16.25 an ounce. Copper rose 1 cent to $2.89 a pound.
In Asia, the Nikkei 225 index in Japan fell 0.4 percent while South Korea's Kospi added 0.4 percent. The Hang Seng in Hong Kong edged up 0.1 percent.
___
AP Markets Writer Marley Jay can be reached at http://twitter.com/MarleyJayAP His work can be found at https://apnews.com/search/marley%20jay