Another Potential Alzheimer's Disease Treatment Bites the Dust: What's Next?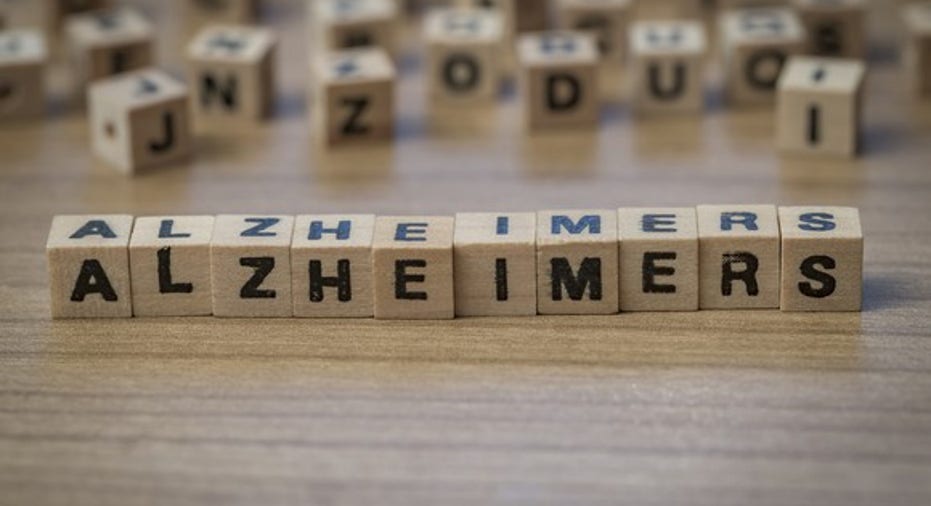 And another one bites the dust.
Merck (NYSE: MRK) announced on Tuesday that it was halting a phase 2/3 clinical study ofverubecestat in treating Alzheimer's disease. This news marked the second major clinical failure in recent months by a big drugmaker for a disease that still has no effective treatment. Eli Lilly (NYSE: LLY) reported disappointing results forsolanezumab in treating Alzheimer's disease in November.
Why are these drugs proving to be ineffective? And is a pipeline candidate with a real shot at beating Alzheimer's disease anywhere in sight?
Image source: Getty Images.
What's not working
Merck'sverubecestat inhibitsthe beta-site amyloid precursor protein cleaving enzyme 1 (BACE1).BACE1 is an enzyme that's involved with the development of amyloid beta. Amyloid beta consists of pieces of protein that clump together and build up over time into amyloid plaque in the brain. The goal of BACE inhibitors is to prevent the buildup of this plaque, and thereby slow the progression of Alzheimer's disease.
Verubecestat showed great promise in an early-stage study. Patients with Alzheimer's disease taking a 60 mg dose of the experimental drug experiencedsustained reduction in the levels of beta-amyloid peptides.
Lilly'ssolanezumab also targeted the buildup of amyloid beta, but through a different mechanism. The humanized monoclonal antibody binds with soluble forms for the peptide that are thought to interfere with cognitive function.
But whileverubecestat reduced amyloid beta, Merck's external data-monitoring committee stated that the experimental drug had "virtually no chance of finding a positive clinical effect" in improving cognition. Lilly's drug had already failed to improve cognition in two previous late-stage studies.
However, the drugmaker initially saw some potential forsolanezumab in reducing cognitive decline in patients with a mild form of Alzheimer's disease. Lilly moved forward with another late-stage study, which also flopped.
More attempts
Although Lilly has thrown in the towel forsolanezumab, Merck is continuing to evaluateverubecestat in a late-stage study for treating Alzheimer's patients with early symptoms of the disease. Lilly and AstraZenecaare partnering on their own BACE inhibitor, which is currently in a late-stage trial.
Roche(NASDAQOTH: RHHBY) has also run into dead ends in the past in treating Alzheimer's disease. Gantenerumab disappointed in a previous phase 3 study targeting the indication. However, Roche thought the experimental drug might have a better chance of success given in higher doses. The company has two late-stage studies currently in progress, one for gantenerumab plus another forcrenezumab.
Biogen(NASDAQ: BIIB) claims one of the most promising Alzheimer's disease candidates right now. The biotech announced encouraging results from an early stage study ofaducanumab in 2016. These results showed reduction in amyloid plaque, and more importantly, the rate of clinical decline in patients.Aducanumab is now in a late-stage study.
Other theories
Note that all of the drugs mentioned thus far target reduction of amyloid beta. There are other thoughts, however, about how to treat Alzheimer's disease. A major alternative theory involves preventing buildup of tau proteins. Like amyloid beta, tau protein deposits have been found in the brain cells of Alzheimer's disease patients.
A couple of companies are pursuing the tau theory. Slovakian biotechAXON Neuroscience has a phase 2 study of itsAADvac1 tau vaccine in progress.AC Immune is working with Johnson & Johnson on tau vaccine ACI-35 and with Roche on an anti-tau antibody. Both experimental therapies are in early-stage testing.
Axovant Sciences (NYSE: AXON) is taking yet another approach. Alzheimer's disease patients have low levels ofa neurotransmitter chemical calledacetylcholine. Axovant'sintepirdineis a 5HT6 receptor antagonist that blocks the receptor's ability to decrease acetylcholine levels. The experimental drug is in a late-stage clinical study for treatingpatients with mild-to-moderate Alzheimer's disease.
What's next
With the Alzheimer's-disease landscape littered with failures, it's probably wise to focus more on candidates farther along in the pipeline -- even though several late-stage drugs have also flopped.Merck's continuing late-stage study ofverubecestat isn't scheduled to wrap up until 2019.Biogen should report results for aducanumab in 2019, also.
Roche is on track to announce results from its study of gantenerumab in the same year.Results from the late-stage study of Roche'screnezumab are expected in 2020.It's possible, of course, that these studies could be halted early if there's no chance of success -- just as Merck recently did.
The earliest hope for an effective Alzheimer's treatment is with Axovant's intepirdine. Results from the company's late-stage study should be announced in the third quarter of this year.
10 stocks we like better than Merck and Co.When investing geniuses David and Tom Gardner have a stock tip, it can pay to listen. After all, the newsletter they have run for over a decade, Motley Fool Stock Advisor, has tripled the market.*
David and Tom just revealed what they believe are the 10 best stocks for investors to buy right now... and Merck and Co. wasn't one of them! That's right -- they think these 10 stocks are even better buys.
Click here to learn about these picks!
*Stock Advisor returns as of February 6, 2017
Keith Speights has no position in any stocks mentioned. The Motley Fool owns shares of and recommends Biogen. The Motley Fool recommends Johnson and Johnson. The Motley Fool has a disclosure policy.