Another Painful Reminder of Microsoft's Bungled Nokia Acquisition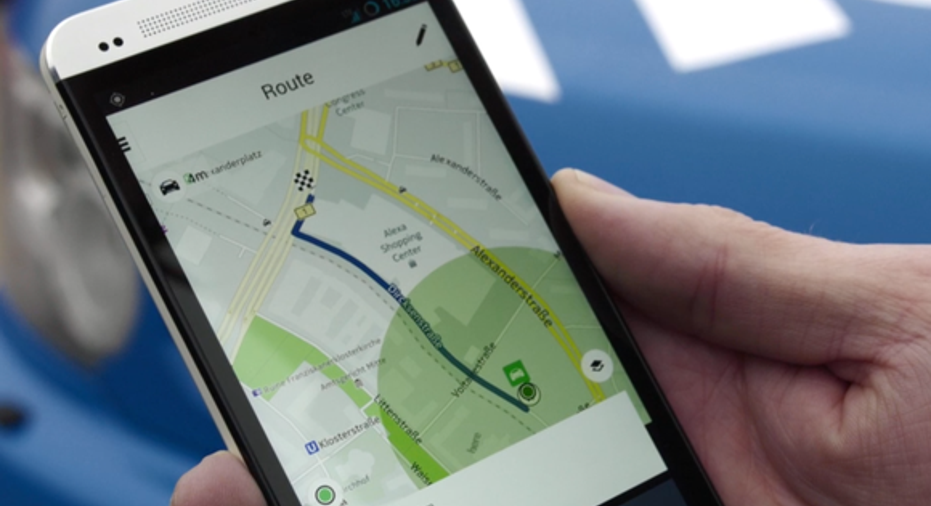 Image source: Microsoft
Though it's admittedly a subjective list, Microsoft's $7.2 billion purchase of Swedish telecom giant Nokia's crumbling handset businesswill likely go down as one of the worst acquisitions in the tech industry's history.
Just how bad was it?
Just slightly over one year after its April 2014 purchase announcement, Microsoft wrote down the value of its Nokia handset division by $7.6 million. For those scoring at home, that is not a typo. Microsoft actually wrote its Nokia acquisition down for more than its original purchase price. Face-palm. Epic fail.
And while Microsoft's mobile strategy has certainly improved to a fair degree under the company's new leadership, it just received a bit of bad news that brings to light old scars from this historically bad buyout.
Here today, gone tomorrowAccording to recent reports, Microsoft's Windows Phone ecosystem will lose support of its main mapping technology over the course of the next two months. Microsoft has licensed its mapping software from Here, the mapping data provider formerly owned by Nokia, rather than licensing it from key mobile rivals like Alphabet or Apple.
Image source: Here.
According to the company, Here will pull its applications for Windows 10 by the end of March. Furthermore Here will fully discontinue updating its apps for all Microsoft Lumia smartphones no later than June 30, effectively removing what had become the primary mapping technology for all Windows mobile devices from the platform. According to Here spokesperson Pino Bonetti, "To continue offering the HERE apps for Windows 10 would require us to redevelop the apps from the ground up, a scenario that led to the business decision to remove our apps from the Windows 10 store." At the same time, though, this shouldn't necessarily come as a complete surprise for those who follow the space closely.
Last August, Nokia sold Here to a consortium of auto makers including Audi, BMW, and Mercedes for $3 billion, ostensibly to help further their combined autonomous driving efforts, in which proprietary mapping technology is seen as a key strategic asset. As such, the abrupt public severing of ties between Microsoft and Here is more likely a result of the product development ambitions of the above German automakers rather than a souring of relations between Microsoft and Here. Either way, the news again exposes deficiencies in Microsoft's mobile offerings the company would otherwise have you forget.
Ghosts of acquisitions past Though Windows 10's seamless cross-device functionality marked a major win for Microsoft when it launched last year, the cold truth remains that Microsoft is a bit player at best in mobile, while Apple and Alphabet are virtual locks to control this new computing paradigm for the long term. Case in point: Research company IDC estimatedthat Windows Phone accounted for just 2.2% of global smartphone operating system market share in 2015.
Image source: Microsoft.
iOS and Android, meanwhile, comprised 15.8% and 81% of the smartphone software market share, respectively. Microsoft's bungled Nokia acquisition represented a last-ditch effort on the part of the Redmond-based software giant to narrow the widening chasm between itself and the two leaders. However, as losing its Here support shows, the acquisition failed to achieve its aims on virtually every front, even in securing a workable mapping platform for Microsoft.
What's more, this is only the latest in a series of major brands that have elected to end support or move away from Microsoft's Windows Phone platform. As was noted by The Verge, companies like American Airlines, Chase, Bank of America, Pinterest, and others have each ceased support for their Windows Phone apps over the course of the past year. Microsoft has already rallied to promise coming improvements to its own mapping apps for Windows Phone. However, it doesn't take much reading between the lines to see which direction the momentum is flowing for Microsoft's mobile products in general.
The article Another Painful Reminder of Microsoft's Bungled Nokia Acquisition originally appeared on Fool.com.
Suzanne Frey, an executive at Alphabet, is a member of The Motley Fool's board of directors. Andrew Tonner owns shares of AAPL and BAC. The Motley Fool owns shares of and recommends GOOG, GOOGL, and AAPL. The Motley Fool has the following options: long January 2017 $35 calls on AAL. The Motley Fool recommends BAC and BAMXF. Try any of our Foolish newsletter services free for 30 days. We Fools may not all hold the same opinions, but we all believe that considering a diverse range of insights makes us better investors. The Motley Fool has a disclosure policy.
Copyright 1995 - 2016 The Motley Fool, LLC. All rights reserved. The Motley Fool has a disclosure policy.