Another Big Month for Ford's High-Profit Trucks and SUVs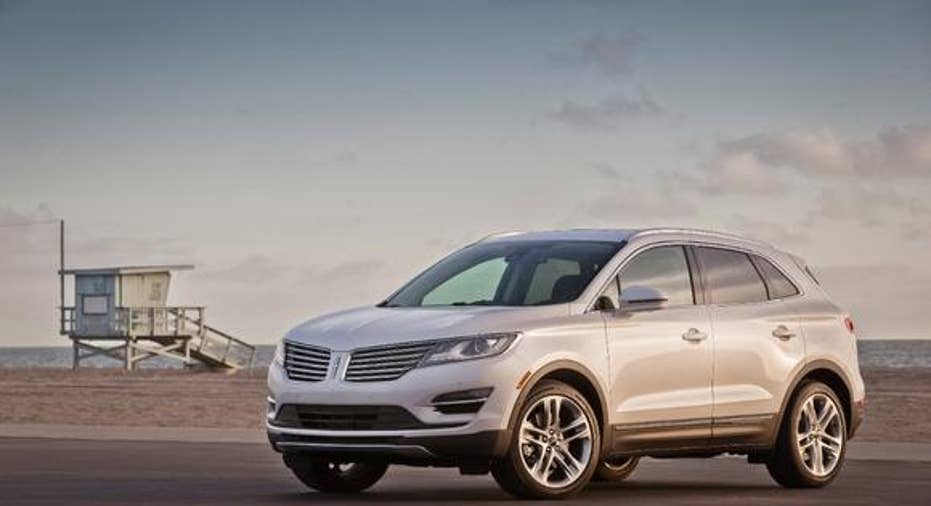 Sales of the Ford Explorer have been booming, as the revamped three-row crossover SUV continuesto score with younger buyers. Image source: Ford Motor Company.
Ford Motor Company said on Tuesday that its U.S. sales rose 4% in April, on strong results for its F-Series pickups, SUVs, and the Lincoln luxury brand.
The high points for Ford in April: Trucks and big SUVsSome of Ford's most profitable products had a very good month. Sales of the full-size F-Series pickups topped 70,000 for the second month in a row, as industrywide demand for full-size pickups continued to be strong. (Rival General Motors' full-size pickups also topped 70,000 sales in April, coming in just behind Ford.) Overall sales of the F-Series were up 13% over year-ago results.
Ford-brand SUVs also did well as a group. The standout was the Ford Explorer, which posted a 22% gain over last April's (good) results. A lot of that success is happening with younger buyers: Ford U.S. sales chief Mark LaNeve noted during a conference call for analysts that the Explorer is the best-selling SUV with customers aged 25 to 34.
Those gains should translate into good profits. Ford-brand average transaction prices were up $1,500 versus April of last year, nearly double the industrywide increase.
The compact Lincoln MKC crossover continued its steady growth trend in April. Image source: Ford Motor Company.
Ford's premium Lincoln brand also had a strong month, with overall U.S. sales up 20%. Again, the big story was SUVs: The all-new MKX, a sibling to the latest midsize Ford Edge, nearly doubled year-ago sales of the old model, while the compact MKC crossover was up 51% over its sales in April of last year.
The low points: Sedans continued to struggle Like many rivals, Ford's big SUV sales are coming to some extent at the expense of its sedans, as more buyers choose to replace sedans with car-based crossover SUVs. Sales of Ford-brand cars were down 11.5% in April. The midsize Fusion was down almost 17%, with total sales falling behind those of its revamped cross-town rival, GM's Chevy Malibu.
Likewise at Lincoln, sales of the well-regarded MKZ sedan fell 27% year over year. But Lincoln was able to more than make up that drop on its surging SUV sales.
The upshot: Ford continues to find profitable growth in the U.S.As the Blue Oval's first-quarter results showed, it's doing a terrific job of generating good profits in North America even as the overall market's gains appear to be moderating. Despite a surge in rental-fleet sales, typically thought to be low-margin sales, Ford managed an outstanding 12.9% profit margin in North America in the first quarter.
With one-third of the second quarter now in the books, and with Ford continuing to post strong sales of high-profit trucks and SUVs (and big gains in average transaction prices), the trends look set to continue for at least a while longer.
The article Another Big Month for Ford's High-Profit Trucks and SUVs originally appeared on Fool.com.
John Rosevear owns shares of Ford and General Motors. The Motley Fool owns shares of and recommends Ford. The Motley Fool recommends General Motors. Try any of our Foolish newsletter services free for 30 days. We Fools may not all hold the same opinions, but we all believe that considering a diverse range of insights makes us better investors. The Motley Fool has a disclosure policy.
Copyright 1995 - 2016 The Motley Fool, LLC. All rights reserved. The Motley Fool has a disclosure policy.