Ann Taylor Quarterly Profit Climbs on Web Sales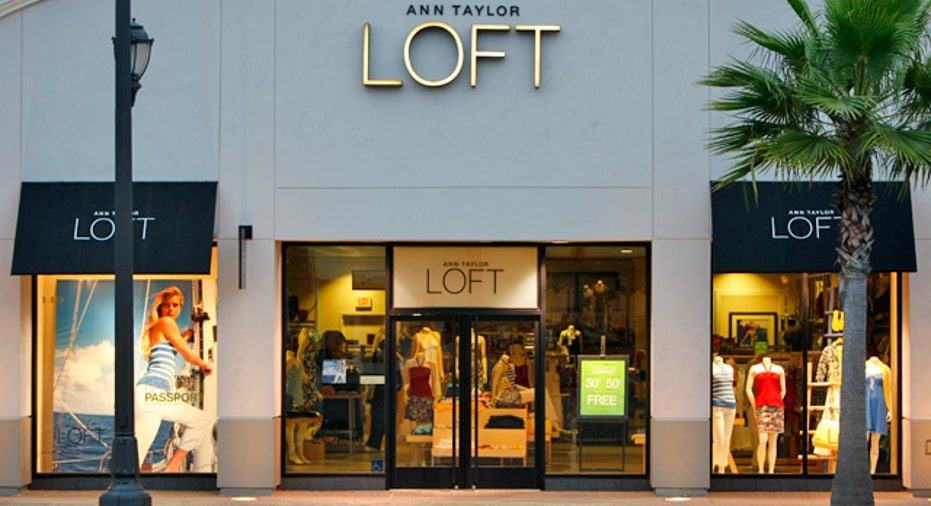 Ann Taylor (NYSE:ANN) revealed on Friday a stronger-than-expected 10% improvement in first-quarter sales driven primarily by its e-commerce business, leading the company to raise its fiscal revenue forecast.
Revenue for the three months ended April 30 was $523.6 million, up from $476.2 million a year ago, beating the Street's view of $512.1 million. A 7.8% improvement in comparable sales helped lift the results, led by a 13.7% increase in Ann Taylor stores and a 43.1% gain in that store's e-commerce business.
The New York-based seller of women's apparel, shoes and accessories posted net income of $27.3 million, or 51 cents a share, compared with $22.6 million, or 38 cents a share, in the same quarter last year, ahead of average analyst estimates polled by Thomson Reuters of 48 cents.
"Ann delivered a very strong first quarter performance, achieving significant double-digit growth in sales, earnings and earnings per share," Ann Taylor CEO Kay Krill said in a statement. "We are particularly gratified that this performance came on top of very strong results in last year's first quarter."
While LOFT stores did not fare as well, the slight declines were offset by a 32.8% jump in the store's e-commerce business and higher sales in its outlets.
Looking ahead, the specialty retailer said it anticipates second-quarter sales of $550 million, ahead of current analyst estimates of $542.6 million. For the full-year, the retailer predicts that fiscal sales will approach $2.2 billion, just ahead of the Street's $542.6 million view.