Ann Taylor 4Q Profit Widens on Stronger Online Sales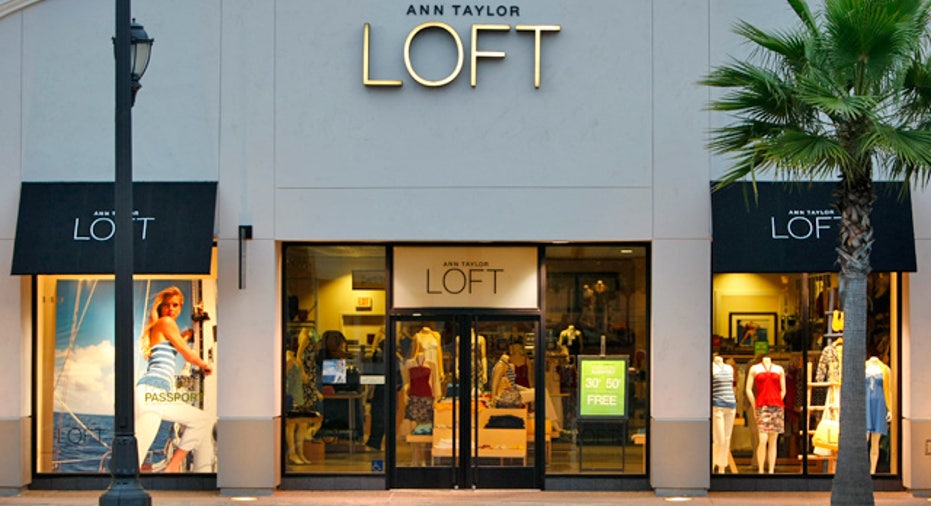 Helped by rising sales in its e-commerce businesses, Ann Taylor (NYSE:ANN) revealed on Friday a stronger-than-expected jump in fourth-quarter profit, sending its shares up sharply.
The New York-based company posted net income of $7.9 million, or 14 cents a share, compared with $41,000, or break-even earnings per share, in the same quarter last year.
Excluding one-time items, the company earned 19 cents a share, ahead of average analyst estimates polled by Thomson Reuters of 17 cents.
Revenue for the women's apparel, shoes and accessories retailer was $515.3 million, up from $469.1 million a year ago, virtually matching the Street's view of $515.14 million.
"Our strong performance in the fourth quarter capped off an excellent year for our Company," Ann Taylor CEO Kay Krill. "For both the quarter and the fiscal year, we achieved substantial increases in sales and profitability, while positioning both the Ann Taylor and LOFT brands for continued growth."
Net sales in both its Ann Taylor and LOFT stores climbed 14% and 6.6%, respectively, to $234.9 million and $280.4 million. Revenue was further fueled by an 11% increase in comparable store sales, led by a 74.3% improvement in Ann Taylor e-commerce and 77.2% gain in LOFT e-commerce. LOFT Outlet stores contributed via a 26.9% increase.
Under the company's restructuring program, it closed 35 stores in 2010, which added to 60 store closures in 2008 and 42 closures in 2009 marks a total of 137 in the three-year period.
Looking ahead, the company expects fiscal 2011 sales of $2.175 billion, slightly ahead of Wall Street estimates of $2.12 billion.