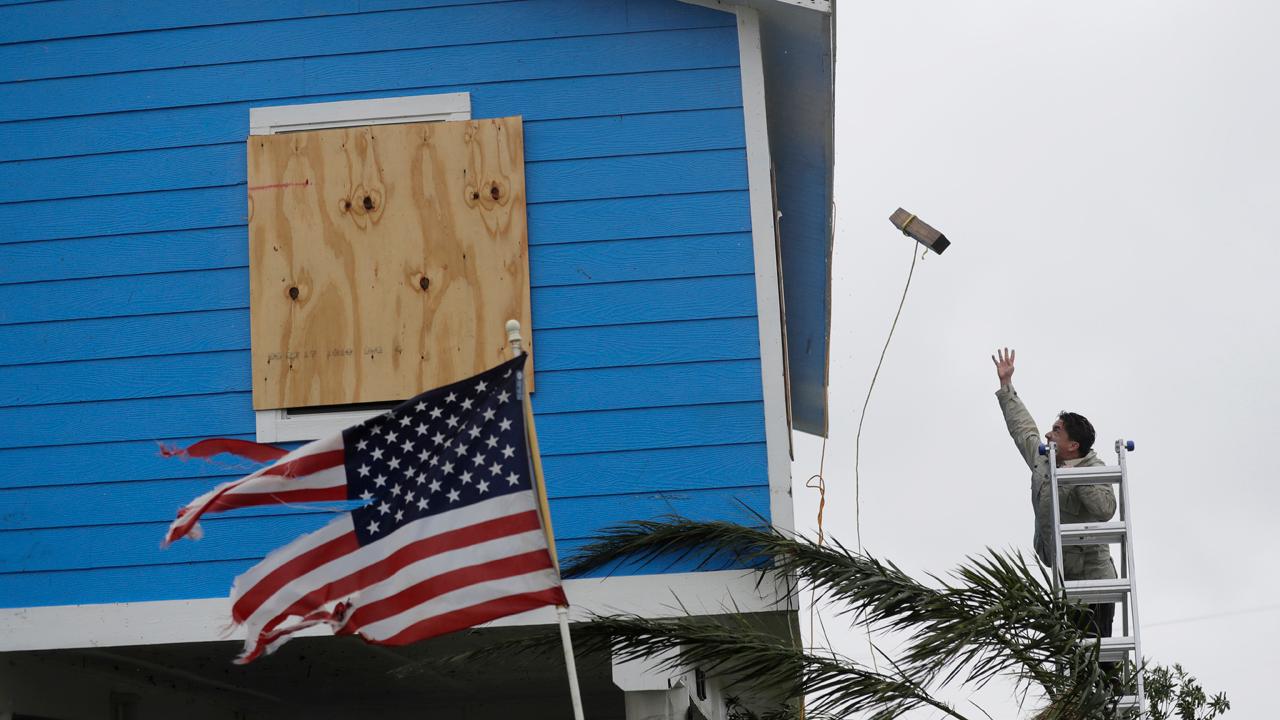 American businesses are pitching in to help with Hurricane Harvey relief efforts, including Anheuser-Busch, which on Tuesday announced that it would donate cans of water to those affected by the hurricane.
Since 1988, the St. Louis-based brewing company has donated more than 76 million cans of water to disaster relief efforts, including after Hurricanes Katrina, Sandy and Matthew, Vice President for Community Affairs Bill Bradley told FOX Business' Trish Regan on 'The Intelligence Report.'
"This is one of the best things that we do," he said.
Thousands of people in Texas have been in dire need of clean water since Hurricane Harvey landed on Saturday, flooding major cities with unprecedented amounts of rainfall.
In order to respond so quickly to the disaster, the company maintains a certain level of water supply on hand in case of emergencies.
So far, the brewing company has sent about eight truckloads into affected areas in Louisiana and Texas, he said. And on Monday, it will ramp up its water production again at a brewery in Georgia, with plans to send several more trucks into shelters, Bradley said.