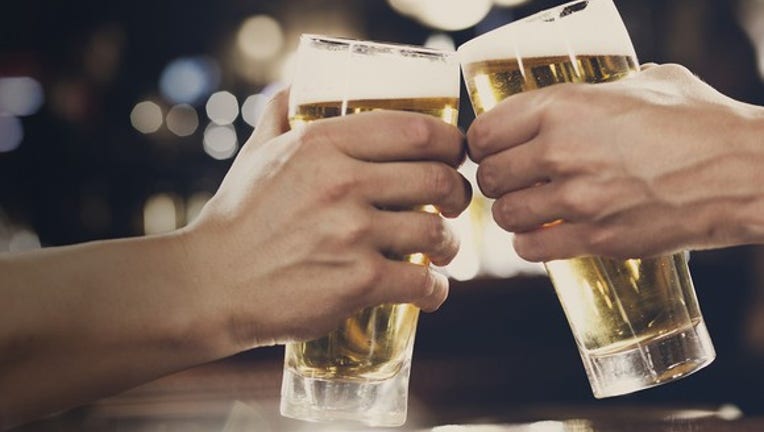 Anheuser-Busch InBev (NYSE: BUD)announced first-quarter 2017 results late Wednesday, marking its second time addressing investors since finalizing its megamerger with SABMiller late last year. Shares of the brewing juggernaut climbed more than 5% Thursday as the market drank up its every word.
Let's have a closer look at what drove AB InBev's business as it kicked off the new year, and what investors can expect from the company.
Image source: Anheuser-Busch InBev.
Anheuser-Busch InBev results: The raw numbers
*Reference base, which includes the results of SABMiller as if the combination had taken place at the beginning of Q4 2015, and excludes results of businesses sold since the combinatino was completed.**As reported.Data source: Anheuser-Busch InBev.
What happened with Anheuser-Busch InBev this quarter?
Revenue was well above the $12.68 billion investors were expecting.
Organic revenue growth was 3.5% during the quarter.
Revenue per hectoliter increased 4.3% (4.5% on a constant-geographic basis), thanks to revenue management initiatives and strength from premium brands.
Normalized earnings before interest, taxes, depreciation, and amortization (EBITDA) climbed 5.8%, to $4.809 billion, also above expectations for 3.3% growth.
Note last year's Q1 profits were negatively impacted by a combination of pre-acquisition funding costs and mark-to-market losses linked to hedging of share-based compensation programs. This quarter's profit was bolstered by earnings of the newly combined businesses and gains from the the same hedging programs.
Volumes fell 0.5% year over year, including a 0.2% decline in AB InBev own-beer volumes, a 2.7% decline in non-beer volumes, and 29.4% growth from third-party products.
Global brands revenue grew 12.1%, including:
7.3% growth in sales of Budweiser, including 16.4% growth outside the U.S.
21.1% growth from Stella Artois, thanks to strength in the U.S. and Argentina.
18.2% growth from Corona, including 48.2% growth outside of Mexico driven by strength in Western Europe and China.
Realized another $252 million in synergies related to the SABMiller merger. The integration of SAB "is progressing well."
What management had to say
AB InBev management elaborated in a prepared statement:
Looking forward
Despite ongoing volatility in some key markets, AB InBev continues to expect total revenue growth to accelerate for the full fiscal year 2017 driven by the success of global brands and revenue management initiatives. AB InBev also reiterated its expectation for capturing total cost savings related to the merger of $2.8 billion, leaving it yet to realize just under $1.75 billion of that total over the next few years. Finally, AB InBev expects modest dividend growth over time, even as it continues to deleverage its balance sheet.
In the end, this was an admirable performance from AB InBev as it begins to demonstrate the strength of its unrivaled global presence. With shares still down around 3% over the past year as of this writing, it's no surprise to see investors toasting its relative outperformance today.
Steve Symington has no position in any stocks mentioned. The Motley Fool owns shares of and recommends Anheuser-Busch InBev NV. The Motley Fool has a disclosure policy.