Angry French farmers boo President Macron at Paris ag fair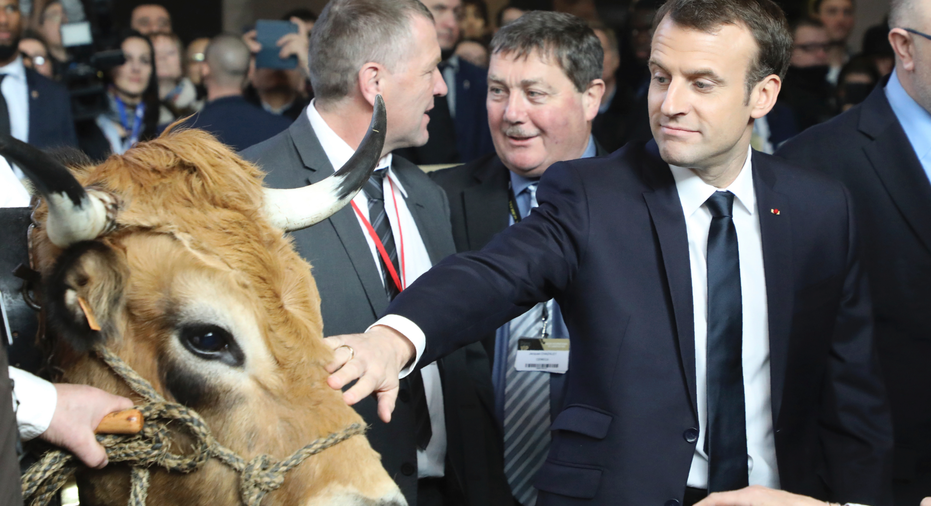 With boos and whistles, French farmers gave President Emmanuel Macron a piece of their mind at a major agriculture event where he was trying to promote his policies.
Macron was supposed to visit the Paris Agriculture Fair all day Saturday — a key moment to address French farmers' concerns.
He had a tense exchange with cereal producers loudly protesting his government's proposal to ban a pesticide called glyphosate by 2020. Macron, visibly irritated, promised to find "solutions" to replace glyphosate, which is thought to be carcinogenic.
Many farmers are also angry about trade talks with South American countries that could make France import more foreign meat.
Macron said his policies aim to invest more to raise French food and farming standards and to help farmers facing foreign competition.