Angry Birds maker Rovio says IPO possible in future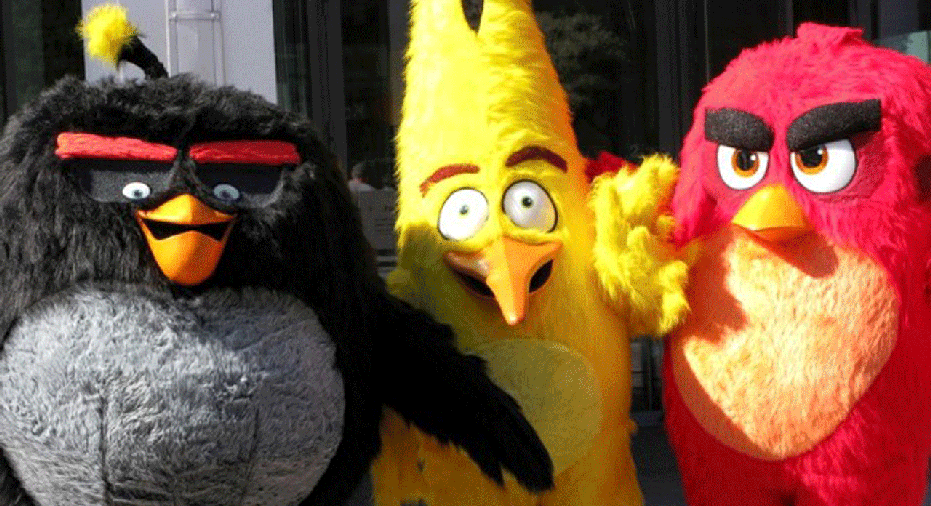 Finnish mobile game and animation studio Rovio, maker of the Angry Birds game, said it could list on the stock exchange in the future, while declining comment on a media report that China's Tencent Holdings was looking to acquire the company.
Technology news site The Information, citing unnamed sources, reported that Tencent was exploring a possible $3 billion bid for Rovio and also said Rovio may consider an IPO.
"We and our shareholders regularly assess different alternatives to further develop Rovio," the company said in an emailed statement on Friday when asked about The Information report.
"A stock exchange listing at some point in the future could be possible in order to support the continued strong growth of Rovio and its strategic targets. However, Rovio and its owners have not made any decisions regarding a possible IPO," the company said.
Tencent was not immediately available for a comment.
Following years of falling earnings, job cuts and divestments, Rovio returned to profit last year as the release of its Angry Birds movie helped boost game sales.
The company is 70-percent owned by Kaj Hed, the uncle of the company's co-founder Niklas Hed.
Last year, Tencent bought a majority stake in Finland's other prominent game maker, Supercell, in a deal valued at $8.6 billion.
(Reporting by Jussi Rosendahl, additional reporting by Cate Cadell in Beijing; Editing by Susan Fenton)