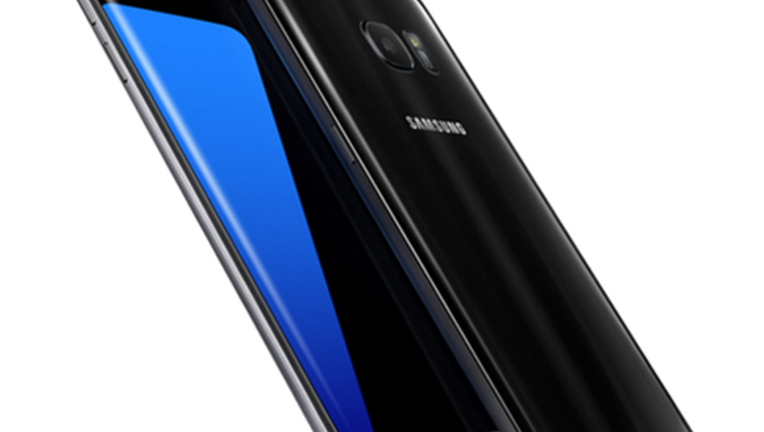 Samsung's Galaxy S7 helped Android's market share in the first quarter. Image source: Samsung.
Android's market share dominance continues.
Demand for Android smartphones propelled the mobile operating system ofAlphabet's Google in the first quarter, as it captured a larger share of the smartphone market. In the U.S., Europe, and China, more buyers chose Android smartphones in the first quarter, according to Kantar Worldpanel's latest data. Meanwhile, Apple's share of the smartphone market declined.
Androidphoneshave been outselling Apple's iPhone for many years, and historically, Apple's share of the smartphone market trends down in the first quarter, as the current crop of iPhones begin to show their age and Google's hardware partners unveil a new round of flagships. But Kantar's latest report is notable, as it signifies a larger loss than in previous years.
A strong first quarter for Android
Kantar Worldpanel tracks smartphone sales in many major markets and discloses market share data regularly. Here's how Android and iOS have performed in the first quarter going back to 2012.
Data source: Kantar Worldpanel.
In the U.S., the U.K., Italy, and France, Android had its strongest first quarter on record. In other markets, Android's strength was noticeable, edging back after last year's decline. The release of the iPhone 6 and iPhone 6 Plus, the first larger-screen phones from the Cupertino tech giant, propelled iOS's share of the smartphone market in China, the U.K., Germany, and Italy in the first quarter of 2015. That strength receded somewhat this year.
Some of Android's gain was driven by the decline of alternative operating systems. For the last five years, Android and iOS have held the smartphone market in a virtual duopoly, even though Windows Phone and BlackBerryhave captured some sales. Increasingly, though, that's no longer the case. In the first quarter of 2015, Windows Phone captured 14.4% of the Italian smartphone market, for example. But in the first quarter of this year, that number fell to just 6.3%.
Android strength wasn't driven by any particular vendor.Samsung's flagship Galaxy S7 went on sale in the first quarter and managed to exceed the Korean tech giant's expectations. Kantar noted that it played a role in driving Android's strength among American buyers, but it didn't have much of an effect in other markets. Europeans and Chinese consumers opted for devices from Huawei, ASUS, Wiko, and Oppo in increasingly greater numbers.
The iPhone remains Apple's most important segment
The iPhone generated nearly 65% of Apple's revenue last quarter, and likely a larger percentage of its net income. Any changes in the relative popularity of the iPhone have a significant effect on Apple's financials.
Apple shares have performed poorly this year, falling more than 4% as the iPhone business has stalled. iPhone unit sales contracted 16% on an annual basis last quarter, and revenue fell 18%. That was much worse than the larger smartphone market, which saw a modest 0.2% gain in shipments, according to IDC.In the quarter before that, Apple saw no iPhone unit growth at all, and its revenue inched up a paltry 1%.
In this slower-growth environment, Android vendors appear to be outperforming Apple, which hopes to drive interest with this year's iPhone.
The article Android Is Surging at the iPhone's Expense originally appeared on Fool.com.
Suzanne Frey, an executive at Alphabet, is a member of The Motley Fool's board of directors. Sam Mattera has no position in any stocks mentioned. The Motley Fool owns shares of and recommends Alphabet (A and C shares), and Apple. The Motley Fool has the following options: long January 2018 $90 calls on Apple and short January 2018 $95 calls on Apple. Try any of our Foolish newsletter services free for 30 days. We Fools may not all hold the same opinions, but we all believe that considering a diverse range of insights makes us better investors. The Motley Fool has a disclosure policy.
Copyright 1995 - 2016 The Motley Fool, LLC. All rights reserved. The Motley Fool has a disclosure policy.