Analysts Are Right to Expect the Permian Basin to Be Huge for SM Energy Co.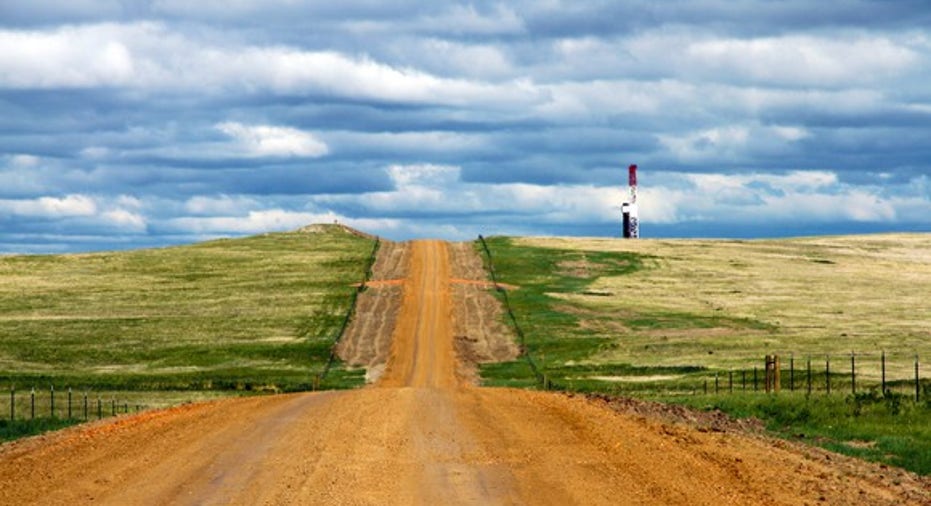 SM Energy (NYSE: SM) has undergone a tremendous transformation over the past year. The company has almost entirely repositioned its portfolio, jettisoning higher-cost shale acreage and replacing it with low-cost drillable land in the Permian Basin. Analysts love the transformation and focus on the Permian, which they believe will be a huge growth driver in the coming years. Given its forward guidance, that clearly seems to be the case.
Buying a springboard for future growth
SM Energy's transformation all started to take shape last August when it agreed to pay $980 million to expand its acreage position in the Permian Basin. The company acquired 24,783 net acres in the deal, boosting its position in the region to 46,750 net acres. While the company paid roughly $39,500 per acre, which was well above the going rate of between $25,000 to $35,000 an acre, analysts thought the premium was worth every penny.
Image source: Getty Images.
KeyBancimmediately upgraded SM Energy from sector weight to overweight, setting its price target at $40, which was almost $10 above its trading price at the time. Driving that upgrade was the view that the company could start growing production again due to the higher drilling returns it could earn on the acquired acreage compared to new wells drilled on its legacy positions in the Bakken and Eagle Ford. In fact, the bank thought that SM Energy could grow its oil production by 15% in 2017 and 20% in 2018 as a result of this deal versus its previous expectations for just 2% growth this year and a 1% decline next year.
Several other analysts joined the upgrade parade, including Mitsubishi UFJ and Piper Jaffray. In Piper Jaffray's case, it upgraded the stock from neutral to overweight and increased its price target from $38 to $42 citing the company's "transformational" Permian Basin deal. Meanwhile, Mitsubishi UFJ upgraded the stock from underweight to neutral and boosted its price target from $16 to $36, saying that the transaction provided a catalyst to rerate the stock.
More wheeling and dealing
That deal turned out to be just the beginning for SM Energy. A few months later, it would complete an even larger deal, paying $1.6 billion for another 35,700 net acres in the Permian, expanding its footprint up to 82,450 net acres. While the company paid an even higher premium of $42,000 an acre, analysts still loved the deal. Capital One, for instance, upgraded the stock from equal weight to overweight and set its price target at $50, citing the transaction as a catalyst. Meanwhile, Williams Capital, which tapped SM Energy as its top pick in the sector, said that this deal gives the driller the "scale to command an improved valuation and trade more like a Permian Basin company."
In addition to that deal, the company simultaneously agreed to sell a portion of its Bakken assets to Oasis Petroleum (NYSE: OAS) for $785 million to help pay for the Permian deal. Because of its large-scale position in the Bakken, Oasis Petroleum has lower costs, which will enable it to earn higher drilling returns from this land than SM Energy could, making it a good deal for both companies.
Its portfolio purge has continued over the past few months. Earlier this year, it sold its non-operated Eagle Ford shale assets for $800 million. Meanwhile, it put the rest of its Bakken assets up for sale and expects to unload those properties by midyear.
Image source: Getty Images.
Ready to ramp
Overall, SM Energy has completed more than $6 billion of M&A transactions since the second half of last year. Those deals repositioned the company around its top-tier acreage positions in the Permian Basin and Eagle Ford. Furthermore, they provided a significant amount of liquidity, giving it the funds to finance growth.
For 2017, the company expects to achieve an unprecedented 150% increase in production from its Permian Basin assets. While some of that increase is due to the associated output from the wells it acquired, the bulk will come from the 80 wells it expects to complete this year. That growth rate is well above what rivals foresee this year. For example, Callon Petroleum (NYSE: CPE) expects its production in the Permian to increase 60% in 2017, thanks to a combination of new wells and legacy production that came with a recent acquisition. Meanwhile, RSP Permian (NYSE: RSPP) sees its production rocketing 82% to 95% this year, also due to a combination of new wells and acquired production.
Over the longer term, SM Energy expects to grow its output by a more than 15% compound annual growth rate through 2019 from its retained asset base. For comparison's sake, that is a slower growth rate than RSP Permian, which expects to deliver more than 30% in annual production growth through 2019. Likewise, Callon Petroleum anticipates growing at a faster clip, projecting that its output will double from the start of this year to the end of 2018. Still, SM Energy's Permian position will be a huge growth engine for the company, which is why analysts are so bullish on its prospects.
Investor takeaway
SM Energy completed a dramatic transformation over the past year, jettisoning low-growth assets and replacing them with a large-scale position in the high-growth Permian. While the company paid a premium to acquire that land, it's now in the position where it can deliver double-digit production growth over the next few years, which is a vast improvement for a company that wasn't going anywhere. That's why the analysts are right: The Permian will be huge for SM Energy.
10 stocks we like better than SM EnergyWhen investing geniuses David and Tom Gardner have a stock tip, it can pay to listen. After all, the newsletter they have run for over a decade, Motley Fool Stock Advisor, has tripled the market.*
David and Tom just revealed what they believe are the 10 best stocks for investors to buy right now... and SM Energy wasn't one of them! That's right -- they think these 10 stocks are even better buys.
Click here to learn about these picks!
*Stock Advisor returns as of February 6, 2017
Matt DiLallo has no position in any stocks mentioned. The Motley Fool has no position in any of the stocks mentioned. The Motley Fool has a disclosure policy.