Analysts Are Overlooking GoPro Inc.'s Biggest Growth Markets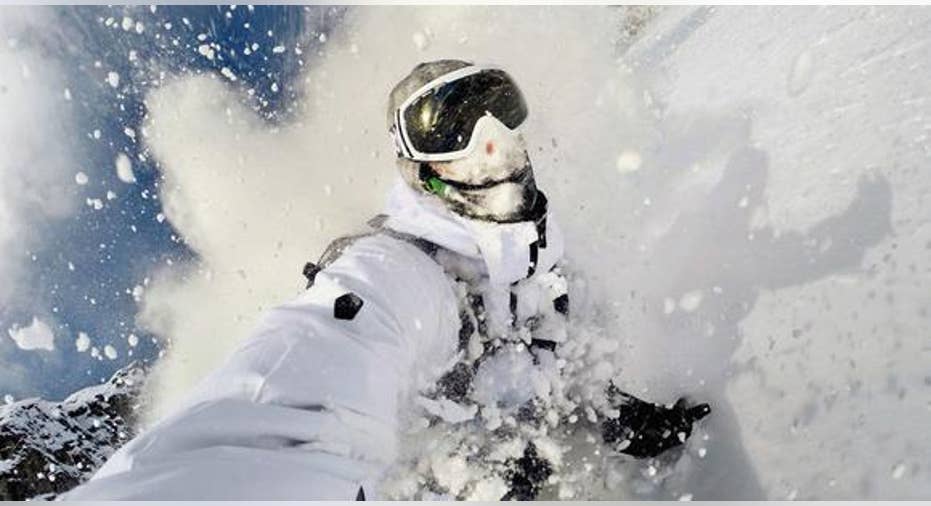 After plunging more than 70% over the past year, action camera maker GoPro remains one of the most hated stocks on the market. The disastrous launch and subsequent repricing of the Hero 4 Session caused sales and earnings to miss expectations last quarter, and recent retail checks indicate that GoPro's forecast for a 17% year-over-year sales decline for the holiday quarter might have been too conservative. GoPro recently slashed the price of the Session again to $200, which muddied its product lineup and raised fresh concerns about its inventory levels.
Source: GoPro.
Ambarella , which supplies GoPro's image processing chips, also recently warned investors about "high inventory levels" causing headwinds across the wearable sports camera market. During last quarter's conference call, Ambarella CFO George Laplante noted that GoPro still had "over a hundred days of inventory" at the end of September.
These problems are serious, but many analysts overlook the strength of GoPro's overseas markets, which now generate most of its revenue. Can these growing markets offset slowing demand across GoPro's home market?
Why overseas markets matter to GoProDuring the first nine months of fiscal 2015, GoPro's revenues from the Americas rose 21% annually and accounted for 49% of its top line. The remainder came from the EMEA (Europe, Middle East, Africa) and APAC (Asia-Pacific) regions. During that period, EMEA revenues soared 109% to $433 million, and APAC revenues surged 138% to $167 million. Comparing GoPro's geographic breakdown over the past two fiscal years reveals the growing importance of those two regions:
Source: GoPro's 3Q2015 10-Q Filing.
Within GoPro's rapidly growing APAC region, CFO Jack Lazar called Chinaa "top ten region in terms of revenue" during last quarter's conference call. In July, GoPro hired renownedrock climber Liu Yong Bang as its first Chinese brand ambassador. CEO Nick Woodman also recently noted that sales of GoPro devices on Singles Day (Nov. 11), China's equivalent of Black Friday, had exceeded his expectations.
GoPro hasn't partnered with any domestic partners in China yet, but it's been expanding its operations with new content distribution channels, subsidiary offices, and outlets to gain market share. If these efforts are successful, GoPro's APAC sales could experience stronger growth in the near future. That news is encouraging since GoPro currently faces tough competition in China from cheaper players like Xiaomi.
Xiaomi's Yi Action Camera. Source: Xiaomi.
Overseas interest is risingAnalysts have painted a gloomy picture regarding GoPro's domestic sales by checking in with U.S. online and brick-and-mortar retailers. Yet few have paid much attention to rising search interest in GoPro's cameras in overseas markets. According to Google Trends, GoPro is currently experiencing the strongest search interestin Australia, Norway, Switzerland, New Zealand, Singapore, France, and Austria -- in that order.
Rising interest in Australia and New Zealand is a positive sign since weaker sales in both regions caused APAC revenue to slip sequentially during the third quarter. Lazar blamed those declines on "a stronger U.S. dollar and higher recommended retail prices" in both countries. While rising search interest doesn't necessarily equal stronger sales, it indicates that sales could recover if the dollar weakens.
Meanwhile, robust interest from European countries with top ski resorts indicates that GoPro still has an untapped market of outdoor athletes in its second largest market. The weakening euro, which might hit parity with the U.S. dollar in the near future, could boost European sales and offset currency issues in other overseas markets.
Source: GoPro.
Realistic expectationsGoPro's growth in overseas markets is encouraging, but it's not a magic bullet for its stateside troubles. If GoPro expected action camera sales in China to skyrocket this year, it wouldn't have forecast a double-digit sales decline for the holiday quarter. Ambarella's outlook for the wearable sports camera market would also have been much rosier.
However, investors should keep GoPro's international growth in mind whenever a bearish analyst downgrades the stock based on domestic retail checks. While those numbers reflect weakness in the U.S. market, they don't indicate that sales in Europe or Asia will fade away anytime soon.
The article Analysts Are Overlooking GoPro Inc.'s Biggest Growth Markets originally appeared on Fool.com.
Leo Sun owns shares of GoPro. The Motley Fool owns shares of and recommends Ambarella and GoPro. Try any of our Foolish newsletter services free for 30 days. We Fools may not all hold the same opinions, but we all believe that considering a diverse range of insights makes us better investors. The Motley Fool has a disclosure policy.
Copyright 1995 - 2015 The Motley Fool, LLC. All rights reserved. The Motley Fool has a disclosure policy.