Analyst: Citi Could Take $6B Charge on Smith Barney Valuation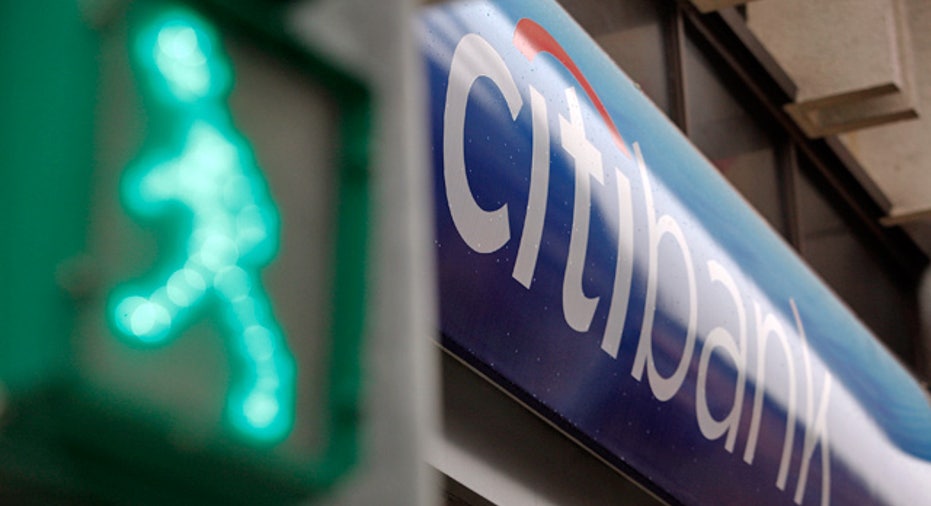 Citigroup (NYSE:C) could be hit with a $6 billion charge in the third quarter as it marks down its price tag on the Smith Barney retail brokerage, an analyst at Barclays (NYSE:BCS) warned on Tuesday.
Last month Citi warned of a significant third-quarter charge as the New York banking giant values Smith Barney at $11 billion more than Morgan Stanley (NYSE:MS), which owns a majority of the joint venture.
Barclays analyst Jason Goldberg said the charge would slash Citi's earnings per share by $1.30 in the current quarter. Analysts have been calling for EPS of 97 cents.
Goldberg also predicted a 2.5% reduction in Citi's tangible book value, but not a deterioration in its Basel III Tier 1 common ratio.
Barclays notes that back in the first quarter Citi said in a regulatory filing it believed the temporary impairment charge would not be material.
Despite the potentially hefty Smith Barney charge, Goldberg kept an "overweight" rating and $46 price target on Citi's stock.
Shares of Citi jumped 1.61% to $29.02 Tuesday morning, giving them a 2012 gain of just over 10%.
The Smith Barney valuation disagreement comes as Morgan Stanley, which values the unit at just $9 billion, looks to boost its stake in the joint venture beyond its current 51% level.
The pricing matter is scheduled to be settled by a third-party appraiser at the end of the month.
Seeking to raise cash amid the Wall Street crisis, Citigroup reached a pact with Morgan Stanley in January 2009 to sell some of its Smith Barney brokerage.