An Overview of the Stock Market Today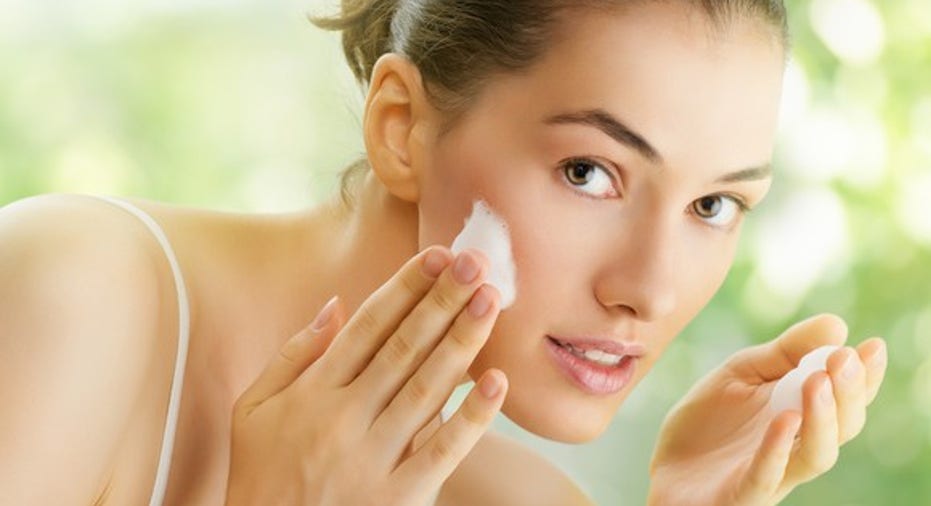 Stocks touched significant lows in the morning on Thursday but marched higher through the trading session to end up with gains. By the closing bell, the Dow Jones Industrial Averagehad risen 94 points, or 0.5%, and the S&P 500 added 7 points, or 0.3%:
In economic news, the consumer price index ticked higher in May, the government said, meeting inflation expectations. Big movers within the index included rent, which logged its biggest jump in years, and groceries, which fell significantly.
As for individual stocks, Kroger and Nu Skin Enterprises both posted notable moves on Thursday.
Kroger's slower growth
Kroger's stock ended the day slightly lower after the supermarket chain posted its 50th straight quarter of sales expansion -- but also a sharp slowdown in the pace of those gains. Comps rose at 2.4%, less than half the result from two quarters back.
Image source: Kroger financial filings.
Falling grocery prices are pressuring sales numbers. In fact, inflation was flat this quarter, marking its slowest pace in six years. The good news is that customer traffic rose by enough to keep overall revenue headed higher. Inflation of around 3% would be better for the business, CEO Rodney McMullen said in a conference call with investors, but "you rarely get the perfect operating environment."
The pricing headwind is likely to keep sales and profit growth muted this year, in contrast to 2015 when Kroger frequently beat top- and bottom-line expectations while raising its outlook (it just affirmed guidance this time calling for 3% comps gains). That said, the supermarket chain is on pace to produce a double-digit earnings improvement while strong cash flow allows it to boost investments in e-commerce and expand its successful corporate brand offerings, like Simple Truth, into more product categories.
Nu Skin's China partner
Beauty product specialist Nu Skin saw its stock pop 11% higher following news that the company has found a partner to help it build up its presence in China. Nu Skin will join forces with Ping An and ZQ China Growth Opportunity Limited, two Chinese investor groups who are putting $210 million into the business.
Image source: Getty Images.
They "bring significant local market knowledge and valuable expertise that we believe will positively impact our long-term growth opportunities in this important region," Nu Skin CEO Truman Hunt said in a press release. The company will use the proceeds to buy back stock, executives explained, and to invest in their Chinese infrastructure. For their part, the investor groups will collect 4.75% per year in interest and have the opportunity to convert their bonds into shares worth $46.50 apiece.
Nu Skin also revealed that its latest product release saw such high demand in its China rollout that the company has sold out. As a result, executives believe they'll meet or exceed the high end of their prior revenue guidance for the current quarter.
Nu Skin isn't currently among the top direct-selling companies in China. Yet management has argued that this is a positive point because it shows how much opportunity the company has to grow in this critical market. To the extent that the new partnership contributes to achieving that goal, it's good news for shareholders.
The article An Overview of the Stock Market Today originally appeared on Fool.com.
Demitrios Kalogeropoulos has no position in any stocks mentioned. The Motley Fool has no position in any of the stocks mentioned. Try any of our Foolish newsletter services free for 30 days. We Fools may not all hold the same opinions, but we all believe that considering a diverse range of insights makes us better investors. The Motley Fool has a disclosure policy.
Copyright 1995 - 2016 The Motley Fool, LLC. All rights reserved. The Motley Fool has a disclosure policy.