An Acquisition Helps Eagle Materials, Inc. Cement a Record Year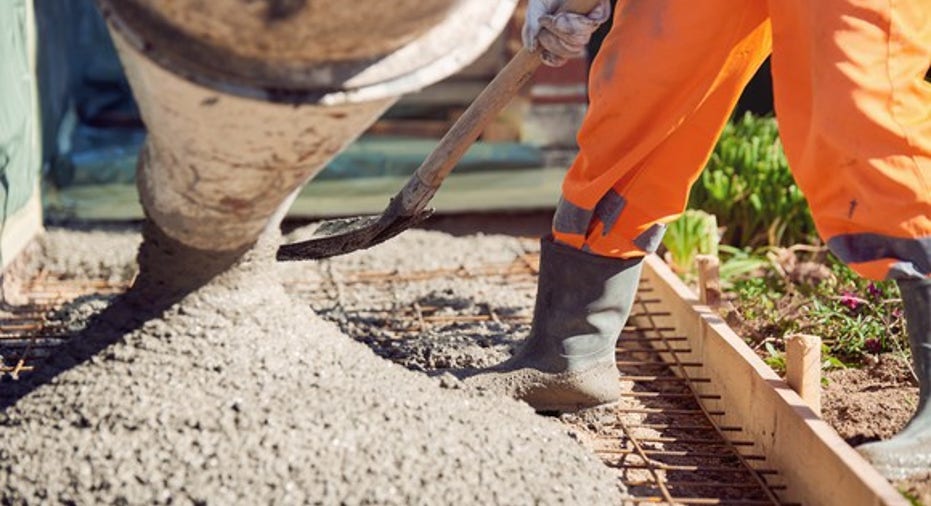 Eagle Materials (NYSE: EXP) put the wraps on its fiscal fourth quarter, which cemented a record-settingyear for the company. Full-year revenue rose 6% to a best-ever $1.2 billion, fueling a 34% increase in earnings per share to $4.10. That earnings record came despite some extra acquisition-related costs in the last quarter relating to its acquisition of the Fairborn cement plant from Cemex (NYSE: CX).
Eagle Materials results: The raw numbers
Data source: Eagle Materials Inc.
Image source: Getty Images.
What happened with Eagle Materials this quarter?
The Cemex deal helped and hurt this quarter:
Cement revenues jumped 17% during the quarter to $116.7 million while operating earnings leaped 19% to $25.9 million thanks to an 11% increase in volumes and a 6% improvement in pricing. The Cemex deal played a significant role in those results since volumes and sales prices would have only increased 5% if not for the incremental impact from the Fairborn plant.
Concrete and aggregate revenue surged 28% to $39.5 million while operating profit clocked in at $5 million, up 99% versus the year-ago period thanks to record quarterly volumes and prices.
Gypsum wallboard and paperboard sales slipped 2% to $138.3 million due to lower volumes, which the company only partially offset by higher prices. Because of this and higher operating expenses due to an increase in recycled paper fiber costs during the quarter, operatingearnings slumped 13% to $44.5 million.
The oil and gas proppants segment recovered sharply during the quarter thanks to higher oil and gas drilling activities. Eagle Materials' revenue in this category spiked 98% to $15.8 million due to a 144% improvement in volumes. However, the segment still reported an operating loss of $2.9 million.
Despite robust revenue growth, net income slipped due to a couple of one-time items relating to the Cemex deal. First, the company recorded $4.4 million, or $0.06 per share, in acquisition-related expenses and $5 million, or $0.07 per share, inannual maintenance costs and the impact of purchase accounting on inventory. Without those extra expenses, earnings would have increased 10% versus the prior year.
What management had to say
On the company's fiscal fourth-quarter conference call, CEO Dave Powers ran through the highlight reel on each of the company's three business segments. He started with cement, by pointing out:
As Powers stated, the combination of price increases and the acquisition of the Fairborn plant drove the cement segment's record performance during the quarter. Both initiatives also position the company to deliver stronger results in fiscal year 2018.
He continued, noting that the wallboard and paperboard segment "achieved partial success in implementing our announced wallboard price increase and our average mill net improved 4%." Meanwhile, Powers pointed out that the cost issues impacting the quarter have started abating and that the company can push those expenses off to customers in future quarters via price adjustments.
Finally, Powers turned to frack sand, and noted:
Looking forward
While fiscal year 2017 was a record-setting year for Eagle Materials, the company expects fiscal year 2018 to be even better. Powers was unabashedly bullish on the company's prospects, saying:
10 stocks we like better than Eagle MaterialsWhen investing geniuses David and Tom Gardner have a stock tip, it can pay to listen. After all, the newsletter they have run for over a decade, Motley Fool Stock Advisor, has tripled the market.*
David and Tom just revealed what they believe are the 10 best stocks for investors to buy right now... and Eagle Materials wasn't one of them! That's right -- they think these 10 stocks are even better buys.
Click here to learn about these picks!
*Stock Advisor returns as of May 1, 2017
Matt DiLallo has no position in any stocks mentioned. The Motley Fool recommends Eagle Materials. The Motley Fool has a disclosure policy.