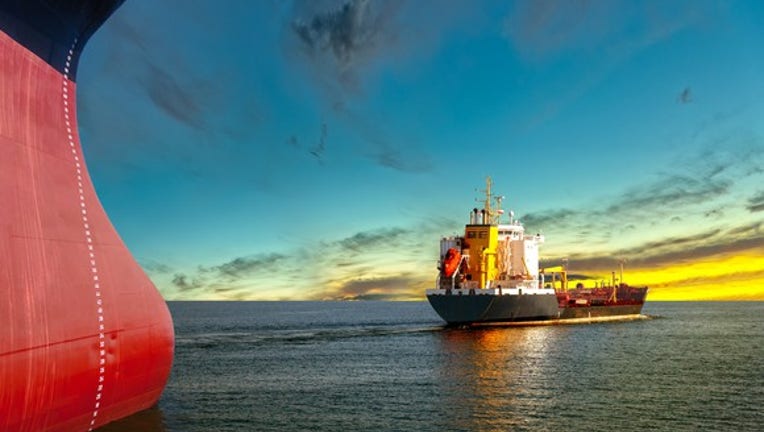 What happened
Shares of Aegean Marine Petroleum Network (NYSE: ANW) got slammed on Wednesday, plunging 32% by 11 a.m. EDT after the company reported atrocious first-quarter results, which immediately prompted an analyst downgrade.
So what
Aegean Marine recorded just $1.4 million, or $0.03 per share, in net income during the first quarter, which was down 88.1% year over year due to higher operating expenses and finance costs. The results missed the consensus estimate by a country mile given that analysts expected the company to earn $0.36 per share. The miss came despite the fact that revenue more than doubled, to $1.5 billion, and was $360 million higher than analysts anticipated.
Image source: Getty Images.
In commenting on the quarter, CEO Nikolas Tavlarios said that "our results in the quarter were impacted by increased competition across operations and continued challenging market dynamics." Because of that, the company is actively managing its business to control costs and shifting its strategy to a more asset-light model, which it expects will drive improved future performance.
Analysts at Stifel blasted the company and the quarter, saying it was "one of the worst quarters in the company's history," especially after Aegean Marine gave such an optimistic view when it provided its outlook in March. That disconnect prompted Stifel to downgrade shares from buy to hold and slash its price target in half, to $9 per share. The analysts were particularly displeased with the fact that the company's costs were higher in nearly every category even though its focus had been on reducing expenses.
Now what
Aegean Marine doesn't seem to have a good handle on market conditions or its business right now. Because of that, Stifel thinks investors should stay on the sidelines until the company's management team rights the ship or the valuation becomes too compelling to ignore. That seems like sound advice for investors who might be tempted to go bottom-fishing here.
10 stocks we like better than Aegean Marine Petroleum NetworkWhen investing geniuses David and Tom Gardner have a stock tip, it can pay to listen. After all, the newsletter they have run for over a decade, Motley Fool Stock Advisor, has tripled the market.*
David and Tom just revealed what they believe are the 10 best stocks for investors to buy right now... and Aegean Marine Petroleum Network wasn't one of them! That's right -- they think these 10 stocks are even better buys.
Click here to learn about these picks!
*Stock Advisor returns as of May 1, 2017
Matt DiLallo has no position in any stocks mentioned. The Motley Fool has no position in any of the stocks mentioned. The Motley Fool has a disclosure policy.