Amgen: The Bear Case From a Bull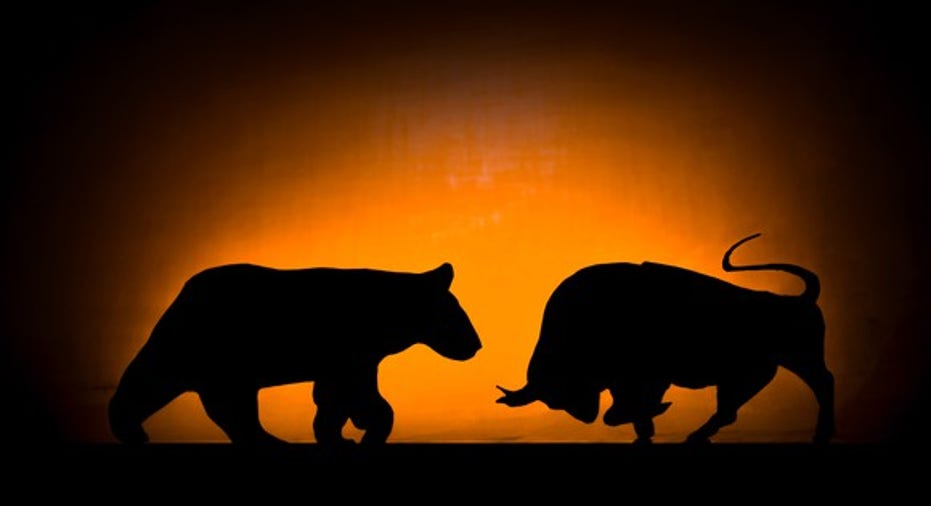 Amgen (NASDAQ: AMGN) is arguably one of the safest bets in the world of large-cap biotech stocks. Simply put, the company has a rock-solid balance sheet and an impressive clinical pipeline that's produced several new blockbuster candidates in the past four years.Even so, Amgen's shares initially sank following its first-quarter earnings release because of just a slight miss on revenue for the three-month period.
The issue is that the biotech's 1% decline in year-over-year Q1 revenue may be a symptom of deeper problems that could weigh on its shares moving forward. So despite my own rosy outlook for Amgen in both the near and long term, the bears may in fact have a solid case against this top biotech.
Image source: Getty Images.
What's up with Enbrel?
Amgen's Q1 revenue miss can be traced directly to the much weaker-than-expected sales of itsanti-inflammatory drug Enbrel. Point blank: Enbrel's sales fell a whopping 15% year over year -- which is extremely worrisome, to put it mildly. This single drug makes up about 22% of the biotech's total product sales, after all.
What happened? According to Amgen, Enbrel's steep nosedive emanated from lower unit demand as a result of higher competition, and a $150 million Q4 end-user inventory build-up.
On the bright side, the company does expect demand to pick up in subsequent quarters, but that's no sure thing, based on the rapidly evolving dynamics within the anti-inflammatory-drug market.
Long story short, the recent introduction of Inflectra,Pfizer's(NYSE: PFE)biosimilar to Johnson & Johnson's(NYSE: JNJ)Remicade, could negatively affect the pricing power for anti-inflammatory drugs as a whole. After all, Pfizer has already announced thatInflectra will initially besold at a 15% discount to the wholesaler acquisition cost of J&J's Remicade, which may spur a round of deeper discounts and higher rebates across the group as companies attempt to maintain their reimbursement status with payers.
Worse still, the launch of additional biosimilars for Remicade and other anti-inflammatory drugs may eventually produce end-user discounts in the 50% range, according to some analysts. In other words, Enbrel's sales may continue to slip as competition intensifies even further and payers look to leverage biosimilar alternatives to lower prices.
Are the bears right?
The growing concerns over Enbrel's longevity as a major chunk of Amgen's revenue stream are indeed rooted in fact. J&J, after all, isn't going to give up Remicade's market share without a fight, and that probably means a new pricing strategy may be in the works. If so, it could have a ripple effect across the market, perhaps forcing Amgen to rethink Enbrel's price as well.
The good news is that biosimilar competition has yet to have a dramatic impact on Remicade in the United States based on J&J's first-quarter numbers. So investors shouldn't expect the anti-inflammatory market to get a radical face lift anytime soon. Eventually, though, the biosimilar threat from Pfizer's Inflectra, among others, will start to influence pricing strategies.
The bottom line is that Amgen's slate of new growth products such as the cholesterol drug Repatha and its multiple myeloma medicine Kyprolis are going to have to start picking up the slack. Fortunately, Kyprolis' sales have been growing at a nice clip of late, but Repatha's launch has been somewhat stunted by the reluctance of payers to provide broad coverage so far. Repatha, though, should get a welcome boost from the positive readout of its cardiovascular outcomes trial moving forward.
In all, Amgen is still a well-run and highly profitable biotech -- but the bears are right that Enbrel is starting to be a serious point of concern that may grow into a much larger problem with time.
10 stocks we like better than AmgenWhen investing geniuses David and Tom Gardner have a stock tip, it can pay to listen. After all, the newsletter they have run for over a decade, Motley Fool Stock Advisor, has tripled the market.*
David and Tom just revealed what they believe are the 10 best stocks for investors to buy right now... and Amgen wasn't one of them! That's right -- they think these 10 stocks are even better buys.
Click here to learn about these picks!
*Stock Advisor returns as of April 3, 2017
George Budwell owns shares of Pfizer. The Motley Fool owns shares of and recommends Johnson & Johnson. The Motley Fool has a disclosure policy.