Amerisource shares jump on Walgreens buyout report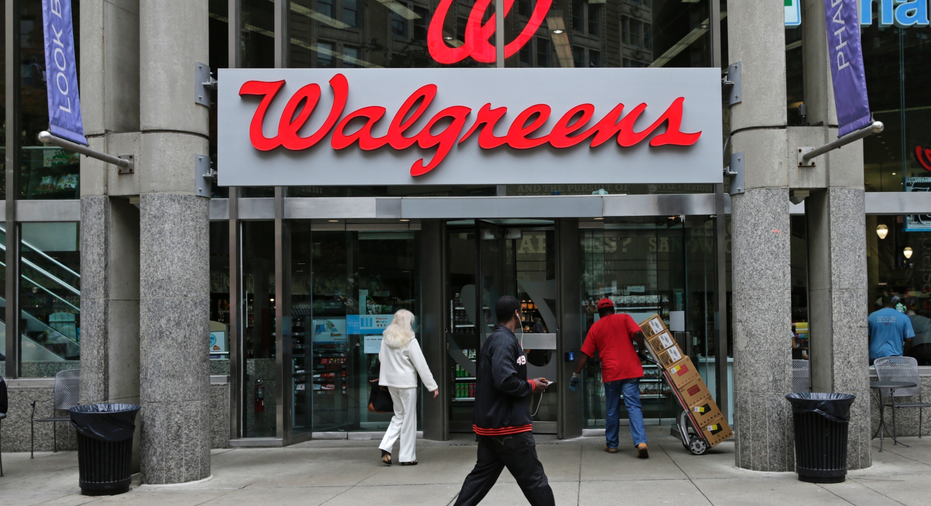 Shares of AmerisourceBergen soared Tuesday on reports that Walgreens is pursuing a complete takeover of the huge drug distributor.
The Wall Street Journal reported late Monday that Walgreens Boots Alliance Inc. reached out to AmerisourceBergen Corp. about a potential deal several weeks ago. The paper, citing anonymous sources, said no offer is on the table.
Walgreens already owns about 26 percent of the company, according to data provider FactSet.
AmerisourceBergen Corp. jumped more than 8 percent, to $96.88, while broader indexes slipped in late morning trading.
Walgreens Boots Alliance Inc. runs more than 13,200 stores in 11 countries, and is the largest U.S. drugstore chain. Last September, it said it would spend $4.38 billion to buy nearly 2,000 Rite Aid stores and some distribution centers and inventory.
Adding the rest of AmerisourceBergen would give the company a tighter grip on its supply chain. Walgreens is facing increased competition both from inside the sector and potentially imposing new rivals like Amazon.com Inc.
Walgreens started buying shares of AmerisourceBergen in 2013, when it entered a 10-year supply agreement with the company.
Jefferies analyst Brian Tanquilut said in a research note that he sees a financial case for buying the rest of the AmerisourceBergen, but the strategic rationale is a "bit of a headscratcher" since Walgreens already has a purchasing deal with Amerisource. But he noted that the deal also would increase Walgreens' exposure to the U.S. market.
Shares of Walgreens were up 41 cents to $68.88.