Americans Spend Twice As Much Time on the Mobile Internet Than on Desktop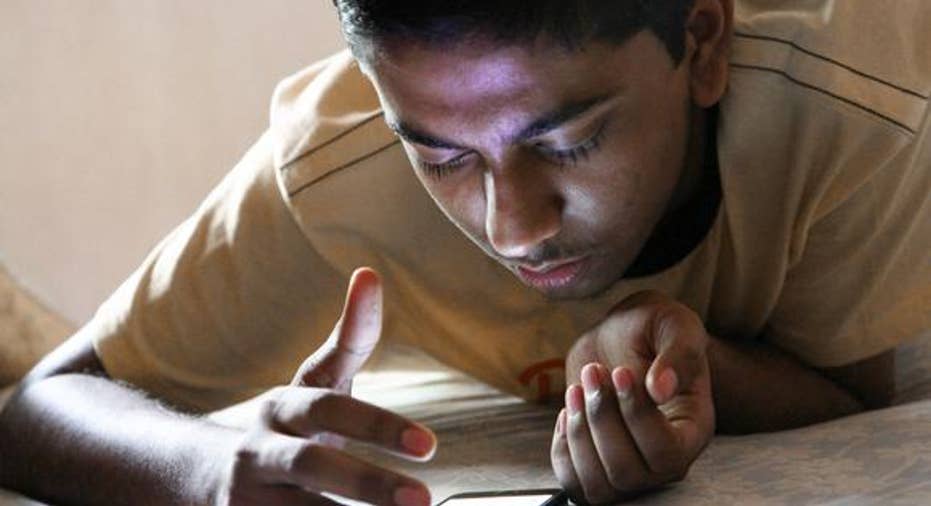 Image source: Pabak Sarkar/Flickr.
Over the last several years, many pundits have talked about the "shift to mobile." In fact, the shift was more about the rapid growth of mobile relative to desktop Internet usage. While mobile was growing, desktop browsing continued to grow as well, albeit at a slower pace.
But over the last four months, desktop browsing has seen a noticeable downturn. Time spent online in the U.S. using desktops fell 9.3% in December, 7.6% in January, 2% in February, and 6% in March, according to data from comScore. What's more, time spent on the mobile Internet in the U.S. is now nearly double that of desktop browsing.
If desktop browsing peaked last year, it's important to understand how that might impact the largest digital advertising companies in the U.S.:Alphabet's Google, Facebook , Microsoft , and Twitter .
GoogleGoogle dominates digital advertising on the desktop. Not only does it have the most popular search engine, it has a network of publishers that use its display advertising solutions to monetize their websites as well as its own websites that show display advertisements.
Over the past year or so, mobile has been driving revenue growth at Google. On Alphabet's fourth-quarter earnings call, CFO Ruth Porat noted, "The primary driver was the increased use of mobile search by consumers."
Research firm eMarketer expects that trend to continue. "Google's net worldwide mobile Internet ad revenues are expected to rise more than four times as fast as its ad revenues overall. By 2018, mobile ad streams will still be growing nearly twice as quickly as the total."
But Google draws the majority of its revenue from desktop. Last year, 57% of its U.S. ad revenue came from desktop. With a large percentage of its revenue dependent on desktop browsing, revenue growth is expected to slow significantly over the next few years. eMarketer sees net ad revenue growth declining 6 percentage points this year over last, from 15% to 9%.
Facebook and TwitterFacebook and Twitter are far less dependent on desktop browsers than on mobile. Twitter has always had a focus on mobile, and it reported that 86% of its revenue came from mobile in the fourth quarter. Likewise, Facebook's mobile advertising business has grown rapidly over the last couple of years, and it reported 80% of its ad revenue came from mobile in the fourth quarter.
With such large percentages of their revenue coming from mobile, both Facebook and Twitter stand to benefit from desktop Internet usage actually shifting to mobile. The mobile Internet is dominated by apps, and Facebook has some of the most popular apps. eMarketer expects both Facebook and Twitter to expand their shares of mobile advertising in the U.S. over the next couple years.
MicrosoftMicrosoft is the third-largest digital advertiser in the U.S. behind Google and Facebook. Its Bing search engine is the major driver behind its ad revenue. Bing generated over $1 billion during the company's first quarter of fiscal 2016, and eMarketer estimates Microsoft generated $2.6 billion in ad revenue in the U.S. last year.
But Microsoft's ad revenue comes primarily from desktop, with very little presence on mobile. eMarketer estimates its mobile ad revenue in the U.S. was less than $100 million last year. As desktop usage shrinks, Microsoft's digital ad business is most vulnerable to declines.
The good news for Microsoft investors is that its digital ad business is just a small part of the company's total revenue, unlike Google, Facebook, or Twitter. In fiscal 2015, Microsoft generated $93.6 billion in revenue. Even at a $4 billion annual run rate, Bing's search advertising revenue accounts for less than 4% of the company's total.
The article Americans Spend Twice As Much Time on the Mobile Internet Than on Desktop originally appeared on Fool.com.
Suzanne Frey, an executive at Alphabet, is a member of The Motley Fool's board of directors. Adam Levy has no position in any stocks mentioned. The Motley Fool owns shares of and recommends Alphabet (A shares), Alphabet (C shares), Facebook, and Twitter. The Motley Fool owns shares of Microsoft. Try any of our Foolish newsletter services free for 30 days. We Fools may not all hold the same opinions, but we all believe that considering a diverse range of insights makes us better investors. The Motley Fool has a disclosure policy.
Copyright 1995 - 2016 The Motley Fool, LLC. All rights reserved. The Motley Fool has a disclosure policy.