American Water Works' Q3 Earnings Flow Past Wall Street Expectations; Company Raises Guidance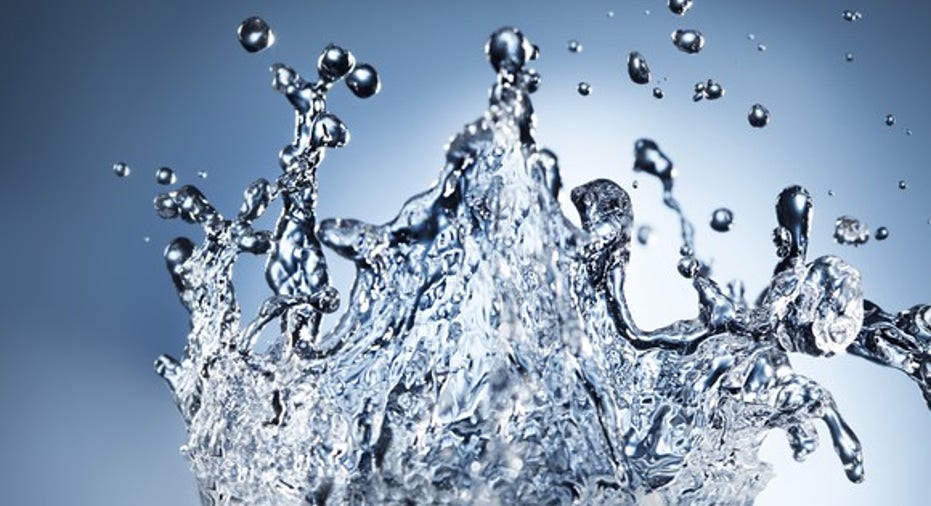 Image source: Getty Images.
American Water WorksCo.(NYSE: AWK) released solid third-quarter 2016 earnings on Wednesday, November 2, 2016. The solid showing, however, excludes the impact of a settlement arising from the Freedom Industries' chemical spill in West Virginia in 2014.
The largest publicly traded water and wastewater utility in the United States grew revenue nearly 4% to $930 million -- somewhat short of the $945.05 million analysts were looking for -- while adjusted earnings rose more than 9% to $1.05 per share, beating Wall Street's expectations of $1.01 per share. Results were driven by continued growth in the regulated business.
American Water Works stock has returned a total of nearly 28% over the one-year period through Thursday, far exceeding the S&P 500's 1.2% return. The stocks of the industry's second- and third-largest companies by market cap,Aqua America andAmerican States Water, returned 5.5% and negative 1.5%, respectively, over this period.
Key quarterly numbers
| Metric | Q3 2016 | Q3 2015 | YOY Change |
| --- | --- | --- | --- |
| Revenue | $930 million | $896 million | 3.8% |
| Operating Income | $319 million | $361 million | (11.6%) |
| Net Income | $149 million | $174 million | (14.4%) |
| GAAP Earnings Per Share (EPS) | $0.83 | $0.96 | (13.5%) |
| Adjusted EPS | $1.05 | $0.96 | 9.4% |
YOY = year over year. GAAP = generally accepted accounting principles. Data source: American Water Works.
American Water's results were negatively impacted by a $65 million binding settlement -- net of insurance money that kicked in -- for all consolidated claims arising from the Freedom Industries' chemical spill in January, 2014. Adjusted EPS excludes this expense, which equates to $0.22 per share after taxes.
American Water maintains that the settlement is not an admission of any liability or fault on its part, and that it's settling so as to eliminate any distractions to its management and employees, and risks associated with ongoing legal fights.
Image source: Getty Images.
Freedom Industries chemical spill and water supply contamination
The crux of the class action lawsuit against American Water is that it breached its duty to provide clean water to its customers.Briefly, here's what happened, per the U.S. Justice Department:
Soon after the leak was discovered and reported to American Water, the company made the decision to halt providing water to about 300, 000 people for several days because it didn't believe its filtration system could handle the large influx of MCHM. Some people who ingested or otherwise came into contact with the tainted water reported nausea, vomiting, and other symptoms. Moreover, some businesses, schools, and other entities either curtailed operations or entirely shut down once they had no water supply.The spill prompted the governor to declare a state of emergency for nine counties.
It appears to me that American Water is paying out largely because it has deep pockets: Freedom Industries filed for bankruptcy soon after the incident. Eastman Chemical, the company that supplied the MCHM to Freedom, was also named in the class action suit and, like American Water, is also settling.
Performance by segment
American Water Work's regulated business continues to be the primary driver of its earnings, as shown below.
| Segment | Q3 2016 | Q3 2015 | YOY Change |
| --- | --- | --- | --- |
| Regulated Business | $1.07 | $0.97 | 10.3% |
| Market-Based Business | $0.04 | $0.07 | (42.9%) |
| Parent | ($0.06) | ($0.08) | 25% |
| Total Adjusted EPS | $1.05 | $0.96 | 9.4% |
| Freedom Industries Settlement (per share) | ($0.22) | -- | -- |
| Total GAAP EPS | $0.83 | $0.96 | (7.3%) |
Data source: American Water Works.
Net income in the regulated business was $152 million, down from $174 million in the year-ago period. However, excluding the impact of the Freedom settlement, net income increased about 10% to $191 million. The increase was due to additional authorized revenue and surcharges to support infrastructure investments, acquisitions, and organic growth.
The market-based business reported net income of $7 million, down from $12 million in the year-ago period. The decline was due to decreases in military base infrastructure budgets, as well as the completion earlier this year of a very large multi-year capital upgrade project at one base.
While the military services group has experienced headwinds this year, things appear to be looking brighter. As CEO Susan Story said on the analyst conference call, "[W]hile we are seeing a year-over-year decrease in military capital upgrade projects, the pipeline of new bases looking to privatize remains strong." Of course, American Water needs to bid on these projects, so it's not guaranteed to get these contracts even if they become more plentiful.
American Water's management continues to expect that Keystone Clearwater Solutions, which supplies water and related services to natural gas exploration and production companies in the Appalachian Basin, will have a neutral affect on 2016 earnings, though it's been free-cash-flow-positive. The company remains optimistic about Keystone's prospects once the natural gas market makes further strides in its recovery.
Acquisitions keep on flowing
In 2016, through the date of the earnings release, American Water has added about 10,700 new customers just from acquisitions, and has signed agreements representing another 67,800 new customers pending regulatory approvals, Chief Operating Officer Walter Lynch said on the earnings call. (The company also added about 10,000 new customers via organic growth.)
Efficiency continues to improve
The adjusted regulated operation and maintenance (O&M) efficiency ratio is a key non-GAAP metric for company-owned facilitiesthat reflects how well it's controlling costs; the lower the better.
American Water's O&M ratio for the 12-month period through the end of Q3 improved year over year from 35.8% to 34.9%. It also improved sequentially, down from 35.2% at the end of Q2. The company'sbeen steadily lowering this ratio for the past few years, with a goal of achieving 34% by 2020.
Full-year 2016 adjusted EPS guidance edged up
Due to stronger-than-expected third-quarter results (excluding the Freedom settlement), American Water revised its full-year 2016 guidance to the upper end of its prior range, plus a penny.
| Metric | Current 2016 Guidance | 2015 Actual Results | YOY Growth | Previous 2016 Guidance |
| --- | --- | --- | --- | --- |
| Adjusted Earnings Per Share | $2.81 to $2.86 | $2.64 | 6.4% to 8.3% | $2.75 to $2.85 |
| GAAP Earnings Per Share | $2.59 to $2.64 | $2.64 | (1.9%) to 0% | $2.75 to $2.85 |
Data Source: American Water Works.
In short, American Water's EPS growth of 9.4%, excluding the expense from the Freedom Industries settlement, demonstrates why it has been the best performer among the larger water utility stocks over both the short and long terms.
A secret billion-dollar stock opportunity The world's biggest tech company forgot to show you something, but a few Wall Street analysts and the Fool didn't miss a beat: There's a small company that's powering their brand-new gadgets and the coming revolution in technology. And we think its stock price has nearly unlimited room to run for early in-the-know investors! To be one of them, just click here.
Beth McKenna has no position in any stocks mentioned. The Motley Fool has no position in any of the stocks mentioned. Try any of our Foolish newsletter services free for 30 days. We Fools may not all hold the same opinions, but we all believe that considering a diverse range of insights makes us better investors. The Motley Fool has a disclosure policy.