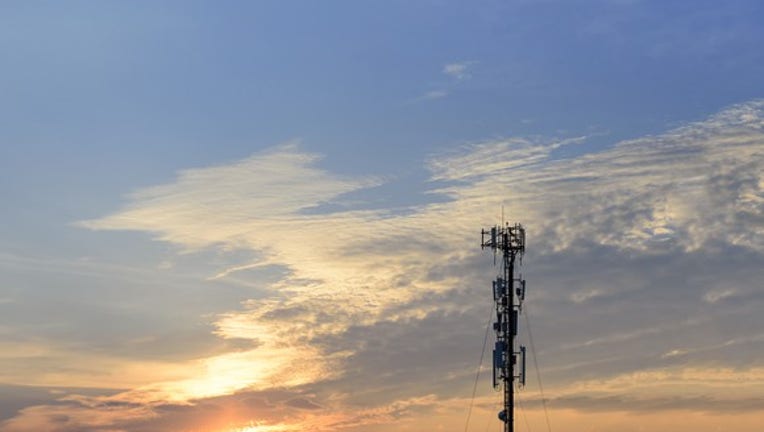 American Tower (NYSE: AMT) spent $1.4 billion in 2016 on acquisitions to expand its global tower portfolio, adding over 43,000 tower sites, primarily in international markets. Those new international sites enabled the company to deliver another year of double-digit growth in revenue and earnings. Meanwhile, those additions, when combined with a recently closed transaction, set the company up to keep its double-digit growth streak alive in 2017.
American Tower results: The raw numbers
| Metric | Q4 2016 | Q4 2015 | Year-Over-Year Change |
| --- | --- | --- | --- |
| Revenue | $1.54 billion | $1.28 billion | 20.3% |
| Adjusted funds from operations | $655 million | $541.7 million | 20.9% |
| AFFO/share | $1.52 | $1.27 | 19.7% |
Data source: American Tower.
What happened with American Tower this quarter?
American Tower's growing international operations led the way.
American Tower's Asia segment delivered another outstanding quarter, with revenue up 324.9% year over year to $270 million due to the recent acquisition of a 51% stake in India's Viom Networks. Organic tenant billings growth was also strong at 19.1%.
The Latin America segment also delivered double-digit growth, with revenue rising 13.2% to $265 million thanks to robust organic tenant billings growth of 13.1%.
Revenue in Europe, the Middle East, and Africa, (EMEA) was up a solid 8.1% to $134 million as a result of 11.2% growth in organic tenant billings. Growth in this segment should reaccelerate in 2017 after the company completed the acquisition of FPS Towers in France earlier this month.
Finally, revenue in the U.S. was up 2.8% to $852 million thanks to a 5.8% increase in organic tenant billings growth.
Image source: Getty Images.
What management had to say
CEO Jim Taiclet commented on what drove the quarter by saying:
American Tower's international expansion has been the key to its ability to deliver double-digit growth. For perspective, U.S.-focused rival Crown Castle (NYSE: CCI) only grew fourth-quarter revenue by 4% and AFFO by 9% because the domestic market isn't expanding as quickly as international markets. Furthermore, there are not as many acquisition opportunities in the U.S. because most towers are already in the hands of companies like American Tower, Crown Castle, andSBA Communications (NASDAQ: SBAC). Because growth opportunities are limited, Crown Castle only grew its dividend 8% last year, though that was above its long-term goal of 6% to 7% annual growth. American Tower, on the other hand,increased its dividend 20% last year and it "continue[s] to target annual dividend per share growth of at least 20%."
Looking forward
American Tower expects to keep growing at a double-digit rate in 2017. Thanks to the recent acquisition of FPS Towers, a smaller deal for a tower company in Argentina, and expectations for more than 7% organic tenant billings growth, the company sees its AFFO improving by more than 10% this year. It also has the liquidity and balance sheet strength to continue to evaluate accretive acquisitions and reinstate its share repurchase program, which gives it the confidence that it can deliver at least 20% dividend growth this year.
10 stocks we like better than American Tower When investing geniuses David and Tom Gardner have a stock tip, it can pay to listen. After all, the newsletter they have run for over a decade, Motley Fool Stock Advisor, has tripled the market.*
David and Tom just revealed what they believe are the 10 best stocks for investors to buy right now... and American Tower wasn't one of them! That's right -- they think these 10 stocks are even better buys.
Click here to learn about these picks!
*Stock Advisor returns as of February 6, 2017
Matt DiLallo owns shares of American Tower and has the following options: long January 2018 $80 calls on American Tower and short April 2017 $115 calls on American Tower. The Motley Fool owns shares of and recommends American Tower. The Motley Fool has the following options: short April 2017 $110 calls on American Tower and long January 2019 $80 calls on American Tower. The Motley Fool recommends Crown Castle International. The Motley Fool has a disclosure policy.