American Express' Q1 Earnings Show Impact From Loss of Costco Co-Branded Card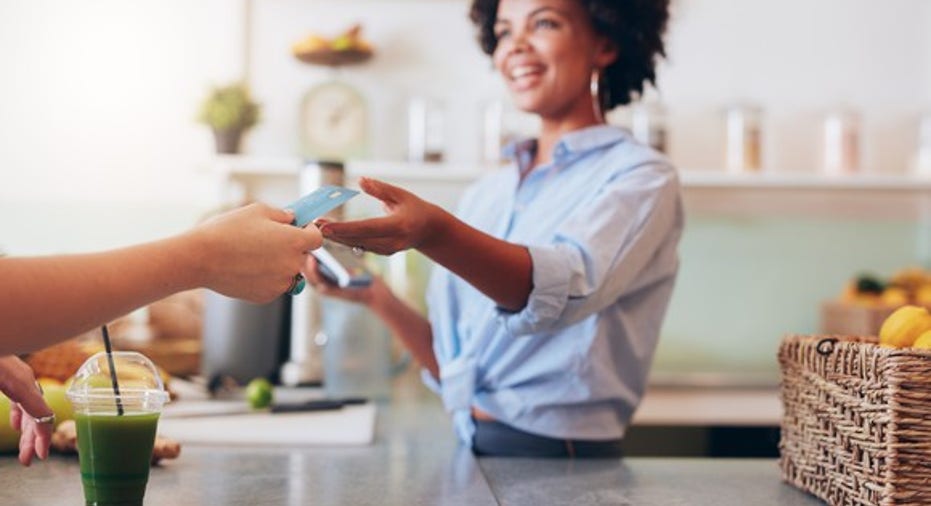 American Express (NYSE: AXP) is in the midst of a transition, readjusting to life without its Costco co-branded credit card, which was discontinued last year after the companies couldn't come to terms on a renewed agreement. Reflecting this breakup, the credit card company's first-quarter earnings fell 13% compared with the year-ago period.
American Express reported first-quarter net income of $1.2 billion, or $1.34 per share. Both figures were down from the first quarter of 2016, but they nevertheless exceeded the consensus estimate, as analysts expected the company to earn $1.28 per share, according to data from Yahoo! Finance.
Image source: Getty Images.
"Our first-quarter performance marks a good start to the year, with momentum in the consumer and commercial businesses in the U.S. and in key markets internationally," said Chairman and CEO Kenneth Chenault in prepared remarks. "The results reflect many of the investments we've been making to grow the business, plus continued progress in reducing operating expenses."
The loss of the Costco co-branded card can be seen most clearly in the results of American Express' U.S. consumer-services segment. This is the company's most profitable division, earning $469 million last quarter, though that was down 32% from $694 million in the same period last year.
The other segment that felt an impact was American Express' global commercial services division, which saw its net income drop 14% to $418 million.
| Operating Unit | Q1 '17 Net Income | Change from Q1 '16 |
| --- | --- | --- |
| U.S. consumer services | $469 million | (32%) |
| Global commercial services | $418 million | (14%) |
| Global merchant services | $363 million | 2% |
| International consumer and network services | $218 million | 16% |
Data source: American Express' Q1 2017 earnings release.
The good news is that American Express is working to offset these declines elsewhere, as its two other operating divisions both earned more money on a year-over-year basis in the first three months of 2017. International consumer and network services reported firstquarter net income of $218 million, up 16% from $188 million a year ago. And global merchant services reported firstquarter net income of $363 million, up 2% from $357 million.
These gains were fueled in the first case by higher cardholder spending. "Card member spending grew 8%, adjusted for changes in foreign exchange rates and Costcorelated business that was included in the prior year," Chenault said. "Loans were up 11%, and credit indicators remained best in class."
On top of that, America Express has been aggressively going after new customers. "We acquired 2.6 million new cards across our global issuing businesses during the quarter and continued to broaden our reach among millennials with an expanded merchant network and enhanced benefits and services to earn a greater share of their wallet," Chenault continued.
The net result is that American Express expects to be able to deliver on its 2017 earnings-per-share outlook of $5.60 to $5.80.Shares of the credit-card giant climbed 6% on the news. Since bottoming out in early November -- before the presidential election sent financial stocks soaring -- they're up 22%.
10 stocks we like better than American ExpressWhen investing geniuses David and Tom Gardner have a stock tip, it can pay to listen. After all, the newsletter they have run for over a decade, Motley Fool Stock Advisor, has tripled the market.*
David and Tom just revealed what they believe are the 10 best stocks for investors to buy right now... and American Express wasn't one of them! That's right -- they think these 10 stocks are even better buys.
Click here to learn about these picks!
*Stock Advisor returns as of April 3, 2017
John Maxfield has no position in any stocks mentioned. The Motley Fool owns shares of and recommends Costco Wholesale. The Motley Fool recommends American Express and Yahoo. The Motley Fool has a disclosure policy.