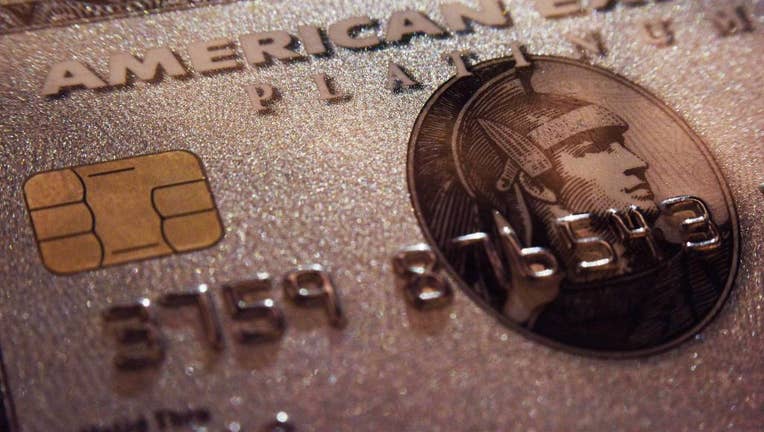 American Express said its third-quarter profits fell by 10 percent from a year earlier, as the company absorbs the loss of its lucrative deal with Costco.
However the results handedly beat analysts' expectations and the company raised its full-year profit guidance, sending its shares up sharply in after-hours trading.
The credit card giant said Wednesday that it earned $1.14 billion in the quarter ending September 30, or $1.20 per share, down from $1.27 billion, or $1.24 per share, in the same period a year earlier. Analysts had been expecting AmEx to earn 97 cents per share, according to FactSet
New York-based American Express continues to deal with the aftereffects of losing its exclusive partnership with warehouse chain Costco. At the time the divorce was announced in January 2015, Costco represented roughly 10 percent of all AmEx-issued credit cards and 8 percent of AmEx's billed business. The companies officially parted ways in June and American Express cards are no longer accepted at Costco stores. The Costco co-branded credit card is now managed by Citigroup.
Costco aside, AmEx had had a relatively strong quarter.
The company's U.S. consumer card division earned a profit of $401 million, down from $542 million a year earlier, reflecting the absence of Costco from its results. But average card-holder spending, a closely watched metric for the company, was up 10 percent from a year earlier. AmEx earns most of its money from taking a percentage of each transaction run on its payment network, similar to Visa and MasterCard. The average fee paid per card also increased.
In most of AmEx's divisions, the company was able to at least partially offset the loss of Costco from its books — a sign that the transition efforts that AmEx executives took on a year earlier appear to be working. AmEx has said it planned on increasing promotions and marketing to retain card holders, and would look to enhance its card products to keep its card holders from fleeing to its competition.
"While there's more work and more challenges ahead, the investments we're making are designed to position us for profitable, sustainable growth over the longer term," American Express Co. Chairman and CEO Kenneth Chenault said in a prepared statement.
American Express raised its full-year guidance for adjusted earnings to $5.90 to $6 per share, compared with the $5.40 to $5.70 the company previously forecast.
American Express shares rose $3.20, or 5.2 percent, to $64.45in after-market trading.