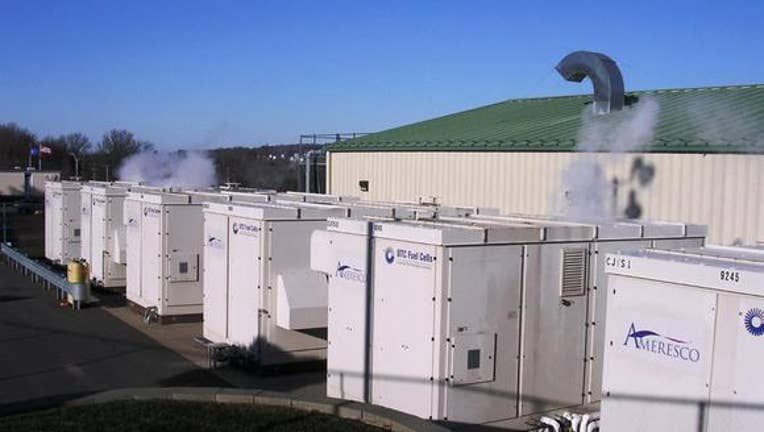 Fuel cells are one of the technologies that Ameresco can help clients with. Source: Ameresco.
What: Shares of energy-efficiency expertAmeresco, Inc. surged 17% on March 2. Since mid-February, the company's stock price has gone up almost 45%. After the sharp increase, shares are trading back about where they started the year.
So what: No news today, indicating that the primary driver was likely pre-earnings speculation. Furthermore, Ameresco's market capitalization is below $300 million, and CEO George Sakellaris owns about two-thirds of the company, meaning its shares are pretty thinly traded, and it doesn't take as much to move them in a big way as it would a larger company with less concentrated ownership.
Now what: Stay tuned for analysis of earnings when it's released on March 3. Nothing new happened on March 2, but there will be plenty to talk about -- and material things to inform your investing choices -- when we get a chance to review the financial release and hear management's comments on the business.
The article Ameresco, Inc. Stock Up 17% Before Earnings: What's Up? originally appeared on Fool.com.
Jason Hall has no position in any stocks mentioned. The Motley Fool recommends Ameresco. Try any of our Foolish newsletter services free for 30 days. We Fools may not all hold the same opinions, but we all believe that considering a diverse range of insights makes us better investors. The Motley Fool has a disclosure policy.
Copyright 1995 - 2016 The Motley Fool, LLC. All rights reserved. The Motley Fool has a disclosure policy.