Amerco's Revenue Inches Up, but Earnings Decline on Challenges in Self-Moving Business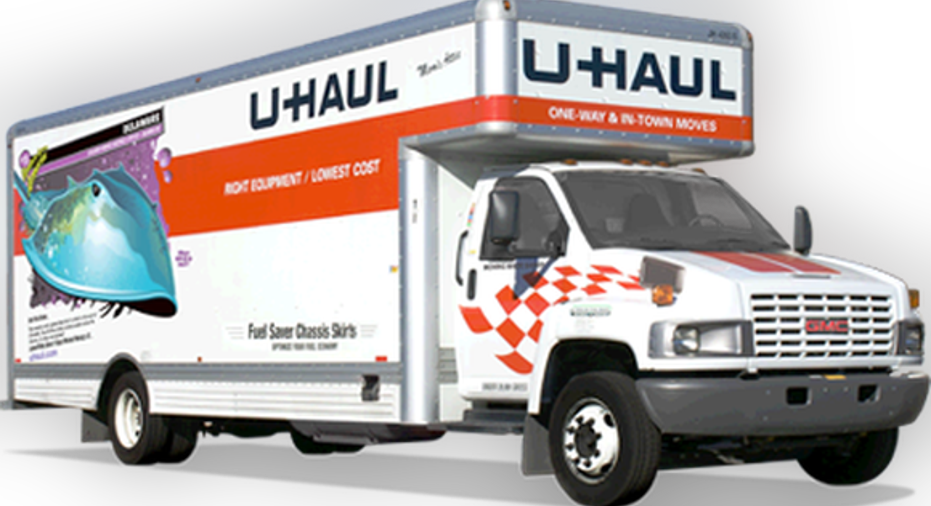 Image source: Amerco.
Amerco(NASDAQ: UHAL)reported its second-quarter fiscal 2017 earnings after the market closed on Wednesday. The parent company of do-it-yourself moving giant and self-storage player U-Haul, which also has two insurance company subsidiaries,posted a 3.7% increase in revenue from the year-ago period, while adjusted earnings per share declined about 12%.
Shares are down 2.3% in midday trading on Thursday.
Amerco's key quarterly numbers
Data source: Amerco.YOY = year over year.
Changes in Internal Revenue Service regulations regarding the capitalization of low-value assets resulted in an additional $4 million of operating expenses. This trickled down to negatively affect operating income and net income.
Adjusted EPS excludes the after-tax benefit of $0.79 per share associated with Amerco's settlement of the PODS Enterprises litigation that resulted in a reduction in operating expenses of $24.6 million.
Here's a summary of this litigation and its effect on Amerco's financials:A jury found in late 2014 that Amerco infringed on storage company PEI's trademarks by repeatedly using the word "pods" in its marketing materials for its U-Box home storage program.In October, Amerco settled the litigation with PEI. As part of this settlement, it paid $41.4 million to PEI. In fiscal 2015 and fiscal 2016, Amerco recorded $66 million as accrued contingencies and interest. During the just-reported second quarter of fiscal 2017, it recognized the difference between its contingency accrual and the actual settlement as a $24.6 million reduction of operating expenses.
While this was an unfortunate and costly issue, the good news is that it's now behind Amerco.
What happened with Amerco this quarter?
Revenue in the U-Haul segment, which accounted for about 92% of total revenue, rose 3.6% from the year-ago period to $920.4 million.
Revenue in the insurance segment (comprised of one property casualty and one life insurance company) increased 5.3% to $79.8 million. (The two segments' revenues add up to slightly more than the company's total revenue because there's a small revenue elimination.)
Within the U-Haul segment, DIY moving equipment rental revenue grew 1.9% from the year-ago period to $711.7 million. The growth was due to an increase in the number of truck rental transactions compared to the year-ago period. This, in turn, was driven by an increase in the average number of rental trucks in the fleet.
Within the U-Haul segment, self-storage revenue increased 16.3% to $72.2 million, accounting for 7.2% of total revenue.
Room count increased to 294 at the end of the quarter compared to 252 at the end of the year-ago period.
Average occupancy rate based on room count declined to 78.9% -- still solid but down from 84% in the year-ago period. This marks the fourth consecutive quarter of year-over-year declines in the occupancy rate. Positively, however, this marks the second consecutive quarter of sequential increases. Occupancy rates for the last three quarters were: 77.4% (fiscal Q1 2017), 76.1% (fiscal Q4 2016), and 78.4% (fiscal Q3 2016). Investors should continue to monitor this number going forward, as significantly declining occupancy rates often reflect increased competition and a softening of pricing power.
The average monthly amount of occupied square feet increased by 12.8% during the quarter compared to the year-ago period.
DIY-moving and self-storage product and service sales revenue edged down 0.5% to $70.3 million, while property management fees grew 6.2% to $6.7 million. These are fees the company collects from managing self-storage units owned by others.
Operating income in the U-Haul segment declined 1.3% to $293.2 million, as expenses and costs increased more than revenue.
Operating income in the insurance segment increased 0.5% to $14.2 million.
What management had to say
Here's what CEO Joe Shoen had to say in the press release:
Looking ahead
Amerco doesn't provide forward guidance, and there's only one Wall Street analyst who provides estimates, which makes them of little value.
This was a tough quarter for Amerco on the self-moving side, with the average income per transaction down and the resale market for trucks remaining depressed. However, positively, the self-storage business -- which sports a higher operating margin than the moving business (though Amerco doesn't break them out) -- continues to grow, with the room occupancy rate ticking up sequentially for the second consecutive quarter.
10 stocks we like better than Amerco When investing geniuses David and Tom Gardner have a stock tip, it can pay to listen. After all, the newsletter they have run for over a decade, Motley Fool Stock Advisor, has tripled the market.*
David and Tom just revealed what they believe are the ten best stocks for investors to buy right now... and Amerco wasn't one of them! That's right -- they think these 10 stocks are even better buys.
Click here to learn about these picks!
*Stock Advisor returns as of November 7, 2016
Beth McKenna has no position in any stocks mentioned. The Motley Fool recommends Amerco. Try any of our Foolish newsletter services free for 30 days. We Fools may not all hold the same opinions, but we all believe that considering a diverse range of insights makes us better investors. The Motley Fool has a disclosure policy.