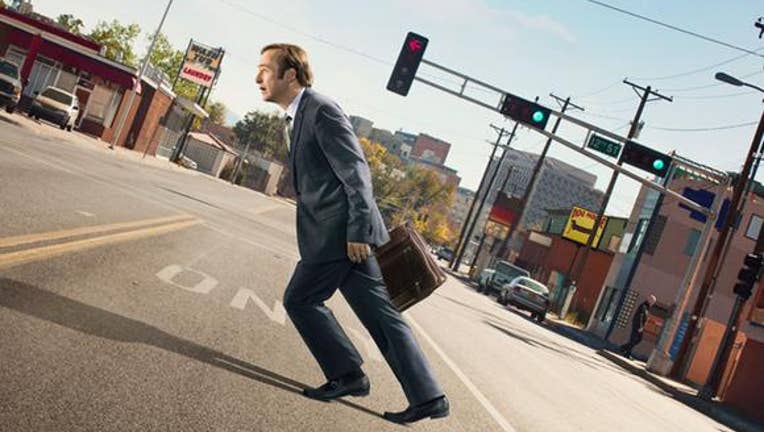 Better Call Saul is a big hit. Image source: AMC Networks.
TV network operator and content producer AMC Networks reported fourth-quarter results on Thursday morning, about an hour before the opening bell. The results were stronger than expected, but that doesn't always spell a strong market reaction: AMC shares fell as much as 9.3% Thursday on the news.
AMC Networks' results: The raw numbers
| | Q4 2015 Actuals | Q4 2014 Actuals | Growth (YOY) |
| --- | --- | --- | --- |
| Revenue | $679 million | $609 million | 11.4% |
| Adjusted operating cash flows (AOCF) | $197.1 million | $193.6 million | 1.8% |
| GAAP EPS (diluted) | $1.23 | $1.06 | 16% |
Data source: AMC Networks.
What happened with AMC? A lot of things went AMC's way in the fourth quarter, and in fiscal year 2015 overall.
Management's guidance pointed to just $660 million in fourth-quarter sales, and AMC easily passed that benchmark.
Domestic TV network revenues grew 12.5%, thanks to a strong slate of AMC original shows, great viewership reports, and rising affiliate fees. That performance flies in the face of the media-industry zeitgeist, where cord-cutting is seen destroying not only the paying subscriber base for traditional cable networks, but also the advertising-based value of each remaining customer.
Operating expenses rose faster than revenues, at a 14% year-over-year clip. This was to be expected, driven by increasing content production and promotion costs. Still, operating income ended up moving sideways.
Management offered only a diffuse picture of first-quarter business trends. Incoming revenues in that period are said to be limited by the timing of AMC's new content schedule, but CFO Sean Sullivan never put a numeric value on that forecast. The same trends will also shape AMC's international sales, on top of continued currency exchange challenges.
What management had to say In AMC's earnings call, CEO Josh Sapan painted a positive picture of the company's core content productions:
Looking ahead Investors apparently overlooked the good news in AMC's report to focus on continued subscriber losses. This is becoming a familiar theme if you paid attention to this quarter's updates from Walt Disney and Viacom . Disney shares plunged on soft subscriber trends for The Disney Channel and ESPN, despite the record-breaking strength of the Star Wars franchise. Viacom had no blockbuster hit to shore up its flagging cable business, and shareholders are still recovering from that gut punch.
AMC is sitting on a potential gold mine of high-quality TV series. The trick is to keep this library making money, which is becoming increasingly difficult in the traditional cable broadcasting model. This company has embraced next-generation online video streams, and keeps looking for new monetizing ideas.
The article AMC Networks, Inc. Posts Strong Q4 Sales originally appeared on Fool.com.
Anders Bylund owns shares of Walt Disney. The Motley Fool owns shares of and recommends AMC Networks and Walt Disney. Try any of our Foolish newsletter services free for 30 days. We Fools may not all hold the same opinions, but we all believe that considering a diverse range of insights makes us better investors. The Motley Fool has a disclosure policy.
Copyright 1995 - 2016 The Motley Fool, LLC. All rights reserved. The Motley Fool has a disclosure policy.