Amazon's "The Grand Tour" With Jeremy Clarkson Breaks a Record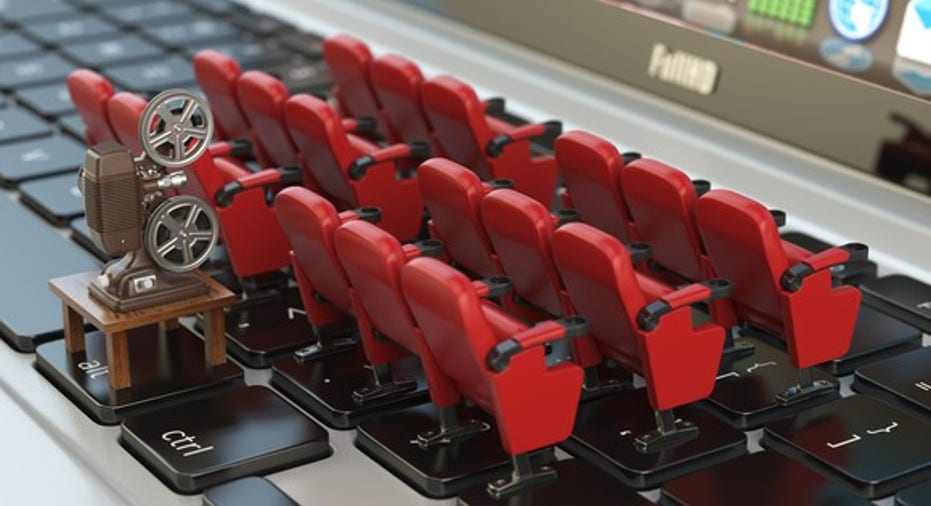 Image source: Getty Images.
Amazon.com's(NASDAQ: AMZN) The Grand Tour represents a major victory in the company's bid to rival Netflix (NASDAQ: NFLX) in the online streaming space. The first episode of the car-focused program led by former Top Gear hosts Jeremy Clarkson, James Hammond, and Richard May delivered record-setting viewership on the Prime Video platform and enticed lots of people into signing up for Amazon's Prime service.
The Grand Tour is a landmark release that is furthering the company's online content and international expansion ambitions, and appears to be making good on its blockbuster budget, rumored to be in the neighborhood of $250 million for three seasons of the show.
Amazon's streaming content push shifts into high gear
The first episode of The Grand Tour, launched on Nov. 18, was streamed by millions of Prime accounts in America, the U.K., Germany, and Japan, according to Amazon. British internet service provider TalkTalk said it recently added 200 gigabytes per second of data capacity to its network to account for increased Prime Video streaming, with half of that amount being needed just to accommodate viewership of the recently released auto show.
Amazon did not give specific numbers, but said viewership of the first episode "exceeded that of the previous number one show, The Man in The High Castle." The first The Grand Tour episode won raves, though the second episode apparently left viewers divided.
The series debut also spurred the second-biggest sales day for Prime subscriptions of the year, trailing only the company's Prime Day. Getting users on board with its subscription service is one of the core components of Amazon's broader strategy, and the company is making big investments in original content production in order to grow membership. Prime subscribers spend an estimated 2.4 times more than non-members through the company's online store, and while investment in video and features like two-day shipping are tamping down earnings, they're helping Amazon bring users into the company's ecosystem and building powerful advantages over other retailers.
That explains why the company was willing to discount the $99 annual cost of Prime membership by $20, and 20 pounds in the U.K., on the day of The Grand Tour's debut. Even with a steep discount reducing the money Amazon will make, Amazon is counting on the long-term benefits of reaching an even more subscribers more than making up for what it's passing up in the short term.
The amount that Amazon paid to secure three seasons of The Grand Tour was recently said to be $250 million by Netflix content boss Ted Sarandos. Netflix has the streaming rights to Top Gear, and the company didn't think that the follow-up show from Clarkson, Hammond, and May made sense at a quarter-billion-dollar price. The decision not to pursue a show at that price points to an advantage that its rival has in online content production. Amazon can afford to spend more on original shows and rights acquisitions because the benefits created by adding such a landmark show extend beyond adding new streaming customers.
The Grand Tour could fast-track Amazon's international growth
Amazon's last quarter saw its international segment account for roughly 36% of its retail business. While North American segment revenue grew 28% in the quarter, sales from other territories grew more modestly at roughly 7%. America and Canada account for just around 5% of the global population. Amazon has tremendous room for growth in overseas markets, and -- if The Grand Tour lives up to its promise -- Amazon could be set to capitalize on one of the hottest properties in streaming content to get more people to become Prime members.
The Clarkson, Hammond, and May iteration of Top Gear had an estimated global viewer base of 350 million people, wa broadcast in 212 countries, and held the Guinness world record for most widely watched factual television program. It seems clear the trio have brought much of their previous show's appeal to Amazon's The Grand Tour and there's good reason to expect an overall fantastic global reception and a significant boost to Prime subscription numbers after the company brings the series to over 200 new countries in December.
If that proves to be the case, Amazon's sizable investment in the show will pay off in a big way.
10 stocks we like better than Amazon.com When investing geniuses David and Tom Gardner have a stock tip, it can pay to listen. After all, the newsletter they have run for over a decade, Motley Fool Stock Advisor, has tripled the market.*
David and Tom just revealed what they believe are the 10 best stocks for investors to buy right now... and Amazon.com wasn't one of them! That's right -- they think these 10 stocks are even better buys.
Click here to learn about these picks!
*Stock Advisor returns as of November 7, 2016
Keith Noonan has no position in any stocks mentioned. The Motley Fool owns shares of and recommends Amazon.com and Netflix. Try any of our Foolish newsletter services free for 30 days. We Fools may not all hold the same opinions, but we all believe that considering a diverse range of insights makes us better investors. The Motley Fool has a disclosure policy.