Amazon's Shipping Costs Are Soaring. Should Investors Be Worried?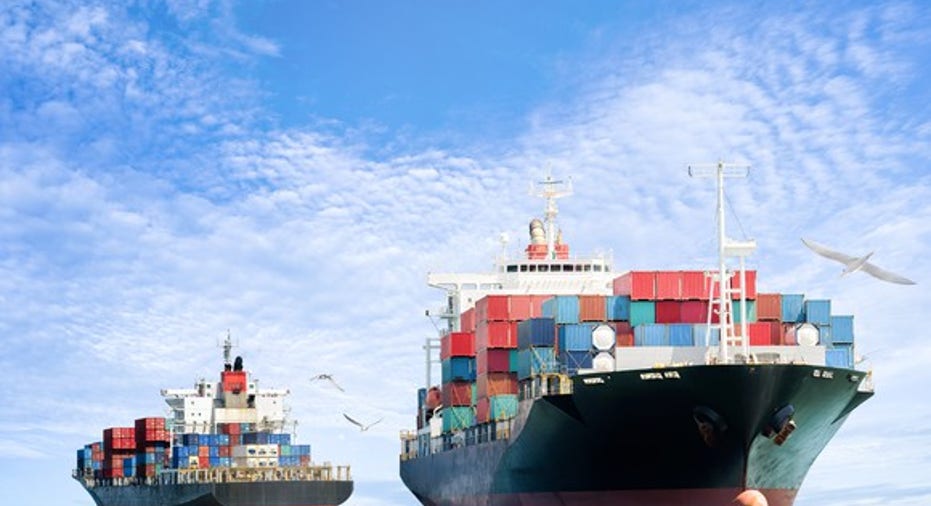 E-commerce was supposed to be cheaper than operating a retail store, the traditional thinking went. Online sellers can save money by avoiding pricey commercial rents and a staff devoted to assisting customers.
Despite the conventional wisdom, that hasn't always been the case, and shipping costs are a primary reason why.
Amazon.com(NASDAQ: AMZN) spends billions more on shipping than it brings in in charges and fees, and many brick-and-mortar retailers have complained that e-commerce sales, though accretive to overall revenue, come with a lower margin than in-store sales. With networks of stores across the country, incremental sales in stores cost those retailers almost nothing in operating costs, but each e-commerce sale needs to be picked, packed, and shipped.
Image source: Getty Images
For Amazon, shipping costs have long been a concern for the company. In recent years, Amazon has made efforts to diversify its logistics capabilities, entering into a contract to lease 20 cargo planes last year, recently handling its own ocean freight, and also building a $1.5 billion airport hub in Cincinnati. The company sees those investments as necessary to handle spikes in demands that can overwhelm its shipping partners likeFedEx,UPS, and the US Postal Service, especially after thousands after deliveries arrived late for Christmas in 2013. As its retail sales grow by more than 20% a year, it seems logical that the company will have to take more of its logistics under its control.
However, as Amazon's sales have skyrocketed so too have its shipping costs. Those expenses reached $16.2 billion last year, a 40% increase from the year before and accounted for nearly all of the company's $17.6 billion in fulfillment expenses, its biggest line item after cost of sales, or what Amazon pays for the goods it sells. During the same time, net shipping costs, which subtract revenue from shipping fees along with a portion of Prime membership fees, surged 43% to $7.2 billion, outpacing overall e-commerce sales growth of 24.9% last year. That was the fastest growth in net shipping costs since 2011.
Let's take a closer at Amazon's shipping costs to see what investors can expect in the coming years.
Shipping ain't easy
Amazon has stepped up efforts to make shipping even faster and more convenient for its customers. It now offers its Prime Now service with delivery in as short as an hour in 40 cities worldwide, and has more than 60 million Prime members in the U.S. according to some estimates.
And the recent expenditures are evident based on the explosion in shipping costs last year.
Source: Amazon 10-K Filings. Note: 2011 and 2012 revenue growth figures include AWS.
As the charts above show ,shipping costs have grown substantially in recent years as net shipping costs jumped more than fivefold from 2010-2016 to $7.2 billion. However, the second chart shows that e-commerce sales growth mostly kept pace with net shipping costs between 2012 and 2015, and even last year's spike in net shipping costs came with an acceleration in e-commerce growth, a sign that the increase in shipping costs was the result of increased demand and not poor management.
The charts below may offer a clearer picture of how shipping costs are affecting Amazon's bottom line.
Source: Amazon Filings
Source: Amazon Filings.
Note: Figures do not include expense for stock-based compensation. 2010-2012 figures include AWS.
As the charts above show, shipping costs as a percentage of revenue have been relatively steady in recent years, although there was an uptick last year. The second chart also shows that operating income has surged in the last two years despite rising shipping costs. That seems to indicate that Amazon is executing its business objectives effectively -- and that rising shipping costs are one consequence of that growth, even if they have not been substantial enough to derail its overall profit growth.
For investors, the lesson is clear. While net shipping costs demand some attention, especially as they are set to top $10 billion this year, they are only one part of the larger business story here. Amazon, after all, is not a shipping company but an e-commerce business, and absorbing shipping costs is a necessary component of growing its business as it meets surging demand.
As the recent profit growth shows, there's no need for investors to worry about rising shipping costs for the time being, and as long as e-commerce profits are growing, rising shipping costs should be seen as simply a necessary function of that profit growth.
Find out why Amazon is one of the 10 best stocks to buy now
Motley Fool co-founders Tom and David Gardner have spent more than a decade beating the market. (In fact, the newsletter they run, Motley Fool Stock Advisor, has tripled the market!*)
Tom and David just revealed their ten top stock picks for investors to buy right now. Amazon is on the list -- but there are nine others you may be overlooking.
Click here to get access to the full list!
*Stock Advisor returns as of February 6, 2017
Jeremy Bowman has no position in any stocks mentioned. The Motley Fool owns shares of and recommends Amazon. The Motley Fool recommends FedEx and United Parcel Service. The Motley Fool has a disclosure policy.