Amazon's Newest Product Wants to Judge Your Outfit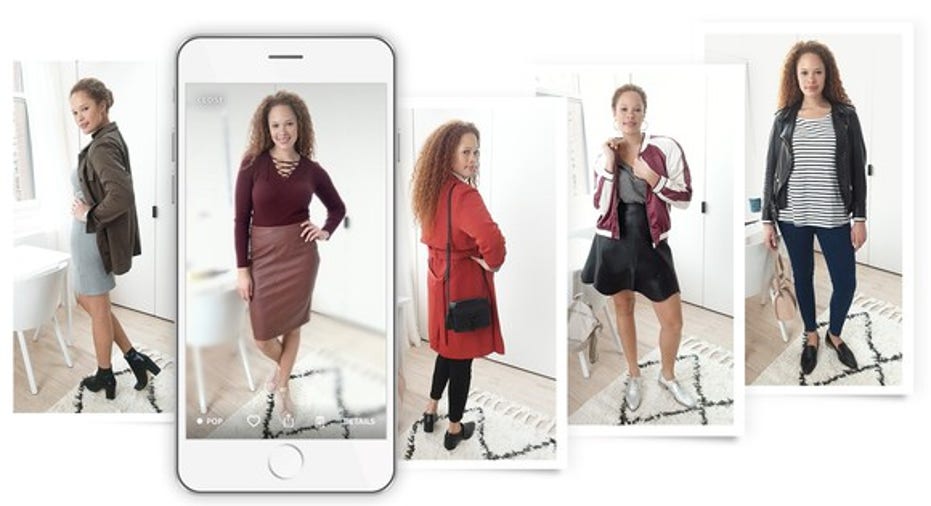 I had to check the date there for a moment to make sure it wasn't April Fool's.
Amazon.com (NASDAQ: AMZN) has made a rather interesting product announcement today, introducing the new $200 Echo Look. Images of the device had leaked last month, but many had assumed it was some type of Wi-Fi-connected home security camera. That was a natural assumption, given the recent rise of such devices combined with what was clearly a stationary camera. Little did we know that Amazon really just wants to help critique your fashion choices.
The newest addition to Amazon's Echo family. Image source: Amazon.
"Alexa, do these jeans make my butt look big?"
Naturally, the Echo Look prominently features Amazon's virtual assistant Alexa, which can accomplish all the other tasks we're already familiar with like asking about the weather, among thousands of other Skills. Echo Look serves as a hands-free, voice-activated camera that can take full-length photos and short videos. The hardware suite consists of a microphone array, integrated LED lighting, a depth-sensing camera, and a speaker. It can also be wall-mounted. Think of it like a digital full-length mirror that takes selfies on your behalf.
The big new feature that's unique to Echo Look is what Amazon is calling Style Check. The company says Style Check "combines machine learning algorithms with advice from fashion specialists," two phrases I never thought I'd see in the same sentence. After submitting two pictures of outfits, Style Check will pick one based on "fit, color, styling, and current trends." These fashion picks should get better over time based on feedback from users and said fashion specialists.
Echo Look is available by invitation only for $200, and expectedly Prime members will get first dibs.
No one asked for this
The Echo Look is a rather confounding product, mostly since this isn't the type of product category that people have been clamoring for, but also because Amazon is trying to wedge itself into a decision that is fundamentally subjective and varies wildly from person to person. Fashion is one of the most unpredictable behaviors on Earth, and providing a fashionista service is quite a different thing than expanding its growing fashion-apparel business.
Submitting photos to Style Check. Image source: Amazon.
At $200, Echo Look costs more than the $50 Echo Dot and $180 Echo, so there is a small premium for the version that knows how fire that outfit is. The original Echo has a better speaker system, so there's a bit of a functional trade-off. The target demographic also likely skews toward female consumers, potentially limiting prospective buyers. There are also some inherent privacy considerations with sending selfies to Amazon; presumably Amazon may attempt to use that data to better target apparel advertisements.
Meanwhile, smart home products are disrupting the home security market, and there is growing demand for products like smart locks and security cameras. The overall security solutions market is expected to grow to over $370 billion by 2022, according to Markets and Markets, driven in large part by interest in WiFi-connected systems and Internet of Things (IoT) adoption. There's a lack of data on the market potential for $200 virtual style assistants.
So while Amazon could have launched a product that could serve a growing market, it launched one that does something no one asked for. However, Amazon may be able to pivot later on with a software update that repurposes the hardware, perhaps if it's secretly working on some type of home security service that simply isn't ready yet. There aren't many markets that Amazon is unwilling to enter, and the original Echo established the company as a viable contender in smart homes, so an Amazon home security service doesn't seem unreasonable.
As it stands, in its current form Echo Look looks like a Fire Phone-esque flop in the making. And for the record, it is April 26, not April 1.
10 stocks we like better than AmazonWhen investing geniuses David and Tom Gardner have a stock tip, it can pay to listen. After all, the newsletter they have run for over a decade, Motley Fool Stock Advisor, has tripled the market.*
David and Tom just revealed what they believe are the 10 best stocks for investors to buy right now... and Amazon wasn't one of them! That's right -- they think these 10 stocks are even better buys.
Click here to learn about these picks!
*Stock Advisor returns as of April 3, 2017
Evan Niu, CFA has no position in any stocks mentioned. The Motley Fool owns shares of and recommends Amazon. The Motley Fool has a disclosure policy.