Amazon to hire 120,000 workers in the US for holiday season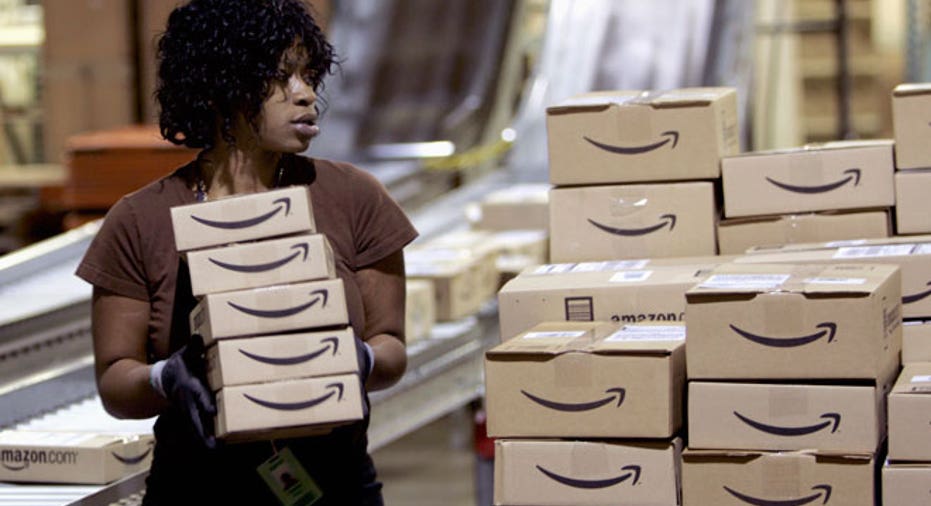 Amazon.com Inc (NASDAQ:AMZN) said it would hire 120,000 workers in the United States this holiday season, same as last year, as the online behemoth prepares for the holiday shopping frenzy.
Shoppers this year will shell out more on gifts during the holidays, according to industry surveys, as a tightening job market, rising home prices and stock markets that are hovering at record highs boost consumer confidence, increasing their intent and ability to spend.
Amazon on Thursday said the seasonal jobs will be spread out over more than 75 fulfillment centers countrywide to help pick, pack and ship holiday orders. It also said it expects to convert thousands of these positions to full-time roles.
U.S. shoppers will spend between $678.75 billion and $682 billion on holiday shopping this year, a growth of 3.6 percent to 4 percent over last year, according to the National Retail Federation (NRF).
This forecast includes online shopping, which is expected to accelerate its pace of growth to 11-15 percent to about $140 billion.
As a result, several U.S. retailers, including Macy's Inc and Kohl's Corp, have been focusing on their online businesses and have ramped up hiring seasonal workers to man their distribution centers that support online operations.
Department store operator Target Corp was the most bullish employer for the holiday season, hiring 43 percent more temporary workers this year than last year.
Target said it would hire 100,000 temp workers, banking on its successful turnaround efforts, which saw it report its first rise in comp sales in more than a year in August.
Overall, U.S. retailers are expected to hire 25,000 fewer workers this holiday season, the NRF said, as current staffing levels are strong, and as companies such as Wal-Mart offer existing workers more hours rather than adding temp workers.
(Reporting by Siddharth Cavale in Bengaluru; Editing by Martina D'Couto)