Amazon Prime Is More Popular Than Netflix in This Key Market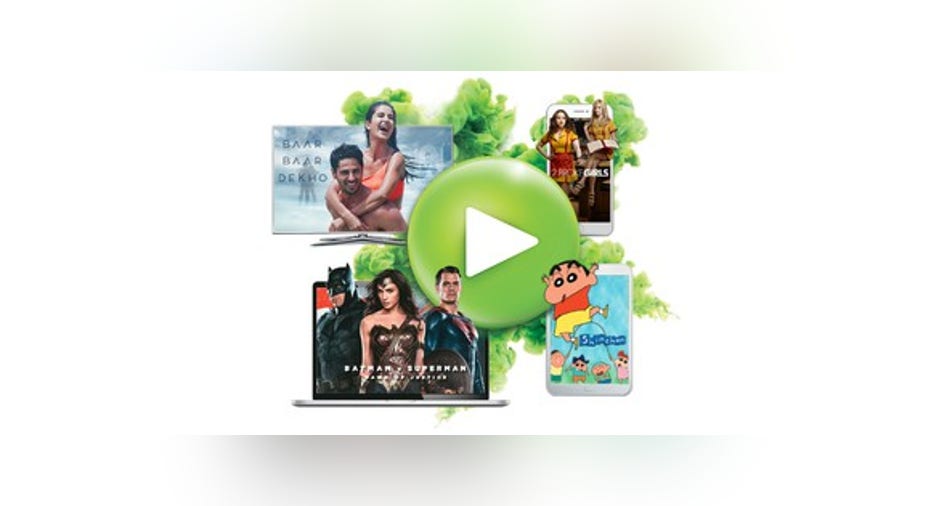 There are more people using the internet in India than the entire U.S. population.Even more astonishing is that India's 460 million internet users account for just about one-third of the country's entire population, and that number is growing rapidly. Internet users increased over 50% in 2015 and over 30% in 2016.
India is one of the biggest opportunities for any internet-based business, including over-the-top streaming services such asNetflix (NASDAQ: NFLX) and Amazon.com's (NASDAQ: AMZN) Prime Video. Netflix beat Amazon into the Indian video streaming market, but a recent survey shows Amazon Prime is more popular than Netflix. Jefferies & Company found 74% of subscription video on demand, or SVOD, customers subscribed to Amazon Prime while just 63% subscribed to Netflix.
Importantly, both services are more popular than locally based services such as Hotstar (5% subscribe), a subsidiary of 21st Century Fox (NASDAQ: FOXA). Additionally, the responses indicate that at least 37% of Indian SVOD subscribers take both Amazon and Netflix. Both these things bode well for Amazon and Netflix.
Image source: Amazon.com.
The potential is huge
Streaming video is extremely popular in India. Hotstar was named the AppleTV app of the year last year after receiving 130 million downloads. That doesn't include the millions of other people that watch Hotstar on their smartphones. Hotstar had a target of 100 million viewers for streaming cricket matches last year, and it reached 80 million by May. For reference, Netflix has less than 100 million global subscribers.
Most of those viewers don't pay anything to stream content from Hotstar. While Hotstar does offer a premium subscription service, many consumers are content with what's available for free.
That's the challenge for services like Amazon and Netflix. While there's huge demand for streaming services in India, many don't have the willingness to pay very much or anything at all. Still, the potential is there.
Amazon is winning the Indian market the same way it won everywhere else
Amazon only introduced Prime in India in July of last year. Prime Video didn't launch in the country until December when Amazon made its global rollout of the service. But one of the biggest contributing factors to Amazon's quick adoption among Indians is its pricing.
Indians can subscribe to Amazon Prime for just 999 rupees, or $15. With the launch of Prime Video, Amazon ran a promotion cutting the price in half. And that's for full Prime benefits, not just video streaming. By comparison, Netflix prices start at 500 rupees per month. Prime's price is even better than Hotstar Premium, which offers a mix of Indian and Western titles for 199 rupees per month.
Amazon is aggressively working to compete with Flipkart for India's massive e-commerce market. Using Prime and Prime Video as a loss leader to attract more customers to its website over the competitors is worth it for Amazon given the massive opportunity for it to make money from its core retail business.
Amazon is very strategic about its content library. A lot of its content is local, with films and TV shows produced across various languages including Hindi, Tamil, and Bengali. It's also partnered with some of India's biggest film studios to produce shows for the local audience.
Netflix is going after the premium market
While Amazon is offering rock-bottom pricing, Netflix is maintaining pricing around its global standard even in countries with significantly lower average incomes. The 500-rupee plan Netflix offers in India is close to the same price as the $8-per-month plan in the U.S. Unlike Amazon, Netflix doesn't have any other business to subsidize its video streaming efforts.
As such, Netflix is largely targeting younger, more affluent Indians. Netflix mostly offers Western programming in India, which appeals to the urban-dwelling, Starbucks-drinking, iPhone-owning 18- to 35-year-olds in the country. It doesn't much appeal to the older, more traditional segment of the population. While Netflix has invested in some local original content, it's not competing with services like Hotstar or other local services.
Global rights (or even region-specific rights) to popular Western content can be expensive. As such, Netflix needs to charge more than competitors. But Netflix may have room to come down on pricing or increase content spending in India. Hotstar managed to obtain the exclusive rights to HBO's original programming in the country, and it charges only 199 rupees per month.
If Netflix wants to expand beyond affluent young people, a relatively small segment of the market, it will need to either increase the breadth of its content with more local shows and films or lower its pricing.
For now, both Amazon and Netflix's strategies seem to be working. People who subscribe to SVOD services seem to choose one or the other or both while getting local content for free. Still, Amazon's strategy seems to have more legs and wider appeal in the long run.
10 stocks we like better than AmazonWhen investing geniuses David and Tom Gardner have a stock tip, it can pay to listen. After all, the newsletter they have run for over a decade, Motley Fool Stock Advisor, has tripled the market.*
David and Tom just revealed what they believe are the 10 best stocks for investors to buy right now... and Amazon wasn't one of them! That's right -- they think these 10 stocks are even better buys.
Click here to learn about these picks!
*Stock Advisor returns as of February 6, 2017
Adam Levy owns shares of Amazon and AAPL. The Motley Fool owns shares of and recommends Amazon, AAPL, Netflix, and SBUX. The Motley Fool has the following options: long January 2018 $90 calls on AAPL and short January 2018 $95 calls on AAPL. The Motley Fool has a disclosure policy.