Amazon Launches YouTube-Like Video Service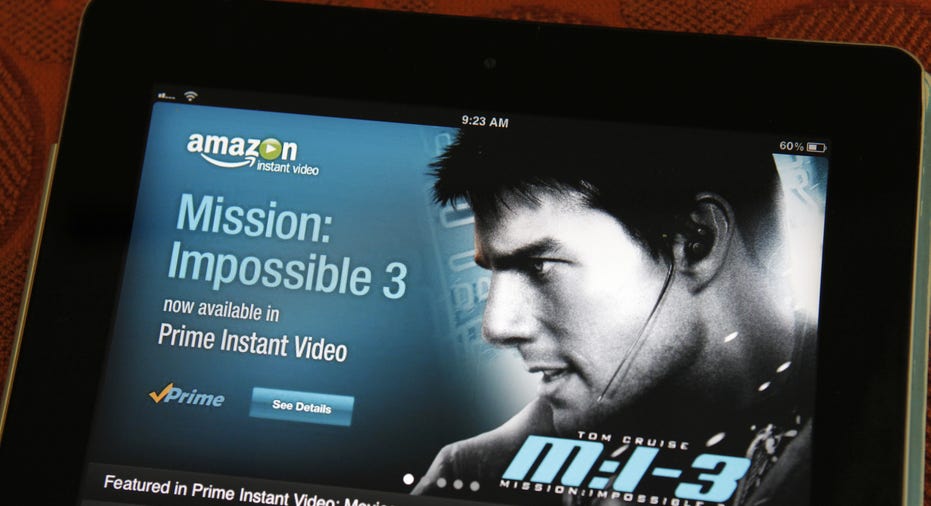 Amazon.com Inc. is intensifying its rivalry with Alphabet Inc.'s Google with a new ad-supported video service that resembles YouTube by letting anyone upload clips.
Beginning Tuesday, Amazon account holders can upload original or their own licensed videos to the new Video Direct service, the Seattle-based online retailer said. Such users can designate whether their videos are free to everyone, available to rent or own, offered through a subscription channel, or behind Amazon's $99-per-year Prime paywall.
The new service broadens Amazon's effort to transform itself from a dominant retailer to a multimedia powerhouse, which now offers big-screen movies and TV series from the likes of Woody Allen.
Amazon has been bulking up its streaming video offerings with original content and exclusive deals with providers such as HBO and Epix. Last month, Amazon dialed up competition with Netflix Inc. by offering its streaming video service as a month-by-month subscription that is a dollar cheaper than its rival.
Now it once again has Google in its sights, a fierce rivalry that spans online shopping, cloud-computing storage, same-day delivery and consumer devices.
Of course, Amazon faces an uphill battle if it wants to create an able competitor to YouTube, which has a decadelong head-start. More likely, Amazon aims to capture new users through the free video service and convince them to buy Prime subscriptions, content for their devices or additional merchandise through its namesake site.
"Think of this like a Trojan horse to bring you into the kingdom of Amazon, which is a massive shopping mall," said Peter Csathy, the chief of consulting firm Manatt Digital Media Ventures. "It really underscores how video has become the battleground in tech."
Amazon has studied ways to get more streaming video onto its site, including a program it considered two years ago to offer ad-supported streaming television and music videos.
"We're constantly looking for ways to enable content creators to find an engaged audience and to make it easier for customers to discover great content," said a spokeswoman.
With Video Direct, Amazon says it is targeting "creators and storytellers," giving it a cheaper way to stock up on professionally made video than purchasing licensed content. The company spends about $3 billion annually on streaming video content, according to Wedbush Securities analyst Michael Pachter.
It has won accolades for some of its television series, including "Transparent," which explores transgender issues in Los Angeles.
Still, YouTube is the dominant force for user-generated video and offers ad-supported music videos and even feature-length movies. This year it introduced a paid subscription service that eliminates advertisements and includes some exclusive content. YouTube is expected to make nearly $2 billion in U.S. video-ad revenue this year, claiming about 20% of the market, according to eMarketer.
Amazon said it will keep 45% of revenue it takes in from ads appearing during free broadcasts, which matches YouTube's arrangement. It will also keep 50% of revenue from channel subscriptions and video purchases or rentals. For ad-free Prime videos, the company will pay content holders 15 cents for each hour of streamed in the U.S. and 6 cents overseas.
Similar to how merchants sell on the Amazon.com marketplace, the new Video Direct service will be open to anyone, though the company can block videos with content it deems inappropriate. Amazon said it will filter out videos with inappropriate content, such as those with hateful speech or pornography, using a combination of software algorithms and human screeners.
The Direct Video service is launching with videos from toy maker Mattel, media conglomerate Condé Nast Entertainment and Web publisher Mashable, among others.
Amazon will make the video available through its video app on mobile devices, set-top boxes such as Roku, or on its website.
Write to Greg Bensinger at greg.bensinger@wsj.com