Amazon Is Too Late to the Athleisure Party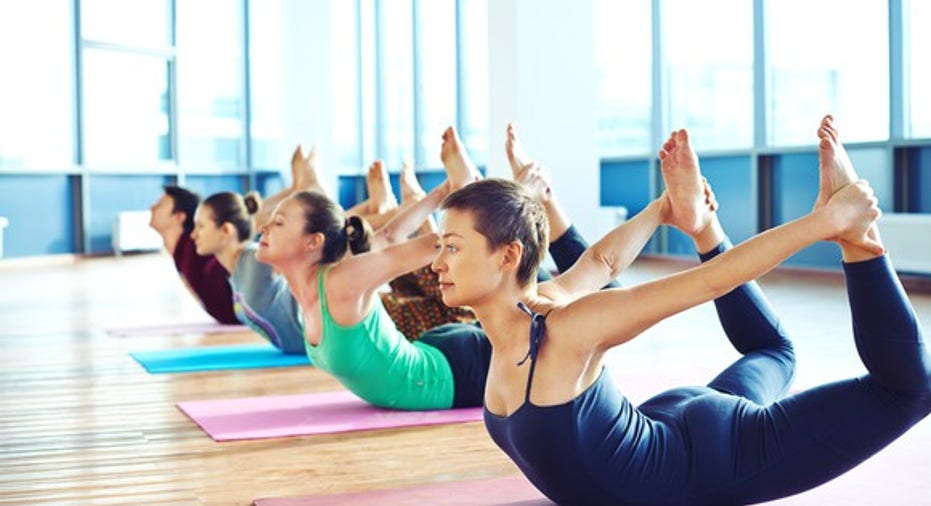 Image source: Getty Images.
Amazon.com(NASDAQ: AMZN) has big plans to disrupt yet another industry. According toRecode, the e-commerce giant is currently hiring brand managers to "build authentic activewear private label brands." Amazon did not confirm the project, but an activewear line would fit with the company's ambitions in fashion and apparel.
In recent years, Amazon has taken steps to make apparel a key component of its e-commerce business, launching private-label lines in suits, dresses, and shoes, and also spending millions on ad campaigns, touting the slogan, "Smart is Beautiful," a play on the company's reputation for value.
The company also started airing a daily runway fashion show on its website called "Style Code Live," and it opened a 46,000-square-foot photography studio in London allowing it to create more than 500,000 images of clothes every year.
Given that, the company's moves into activewear, or athleisure, are not surprising.
The heady days
Athleisure has become a buzzword in recent years as clothing like yoga pants have gone from being worn strictly for exercise to being acceptable as streetwear, or even for the office.
No company has been more responsible for this trend thanlululemon athletica(NASDAQ: LULU), which was founded by Chip Wilson in 1998 on the simple observation that women wore ill-fitting clothes to practice yoga. It has since grown to nearly 400 stores, but its trademark product has remained its yoga pants, priced in the range of $98.
Lululemon's blockbuster growth and fat profit margins in the post-recession years attracted competition from all corners of the fashion world. Small, independent companies like Lucy and Prana have popped up to compete with Lulu, and entrenched apparel giants like Nike,Under Armour, Nordstrom,Victoria's Secret, and Gaphave also launched their own athleisure lines. Gap's Athleta chain is a virtual carbon copy of Lululemon, and it has quickly grown to 120 stores since Gap acquired it in 2008.
However, there are a number of signs that the industry has quickly reached maturity.
Party's over
Due in part to self-inflicted wounds such as a massive pant recall, but also because of industry competition, Lululemon's growth has slowed down dramatically from its heady, post-recession days. The stock peaked in 2013, and though shares briefly rose north of $80 last year, they quickly fell again.
In fiscal 2012, Lululemon's sales per square foot were $2,058, but that number fell25% to $1,541 in fiscal 2015, which ended last February, a clear indicator of market saturation.
In addition,NikeandUnder Armour both plummeted by more than 20% last year as margins have thinned in the greater sportswear industry.
Industry observers see the market hitting "peak athleisure." The Robin Report said the fashion trend was "rolling over,"and other sources say that retail buyers are buying more denim and less activewear, reversing a long decline in denim.
Activewear is never going to go away, of course, but the idea of high-end athleisure as fashion that Lululemon essentially created seems to be fading, and with it the need for more producers of such garments.
Where's the disruption?
Amazon has been so good at disrupting so many industries because it's either jumped on emerging technologies or pioneered them itself. It opened as online bookstore at the dawn of the internet and used that as a platform to sell virtually everything today. It was an early inventor of e-books, making its Kindle line the clear leader, and got in on cloud computing and video streaming during its first days as well, growing them to successful ends.
But the company has struggled when such disruption wasn't ready for the taking. Amazon was rather late to the smartphone market when it launched the Fire phone, which subsequently flopped. It introduced its online grocery brand AmazonFresh 10 years ago, and it only now looks like it's ready to ramp up operations.
Apparel seems to present a similar challenge to food, especially in activewear, where logos are generally featured prominently. Amazon has no such fashion cache, and it takes time to develop such a brand. As in other areas, it could focus on innovation within athletic wear, but that requires a different kind of know-how than its usual technological advances. Lululemon's success came in part from its patented technical fabrics like luon, underlying how innovation can lead to success in fashion, but Amazon has never shown such capabilities in apparel.
For Amazon, launching its own activewear brand may be just another step on its quest for world dominance, but this now-saturated market is going to be tougher to crack than most.
10 stocks we like better than Amazon.com When investing geniuses David and Tom Gardner have a stock tip, it can pay to listen. After all, the newsletter they have run for over a decade, Motley Fool Stock Advisor, has tripled the market.*
David and Tom just revealed what they believe are the 10 best stocks for investors to buy right now...and Amazon.com wasn't one of them! That's right -- they think these 10 stocks are even better buys.
Click here to learn about these picks!
*Stock Advisor returns as of January 4, 2017.
Jeremy Bowman owns shares of Nike and Under Armour (C Shares). The Motley Fool owns shares of and recommends Amazon.com, Lululemon Athletica, Nike, Under Armour (A Shares), and Under Armour (C Shares). The Motley Fool recommends Nordstrom. The Motley Fool has a disclosure policy.