Amazon Is Getting Serious About Streaming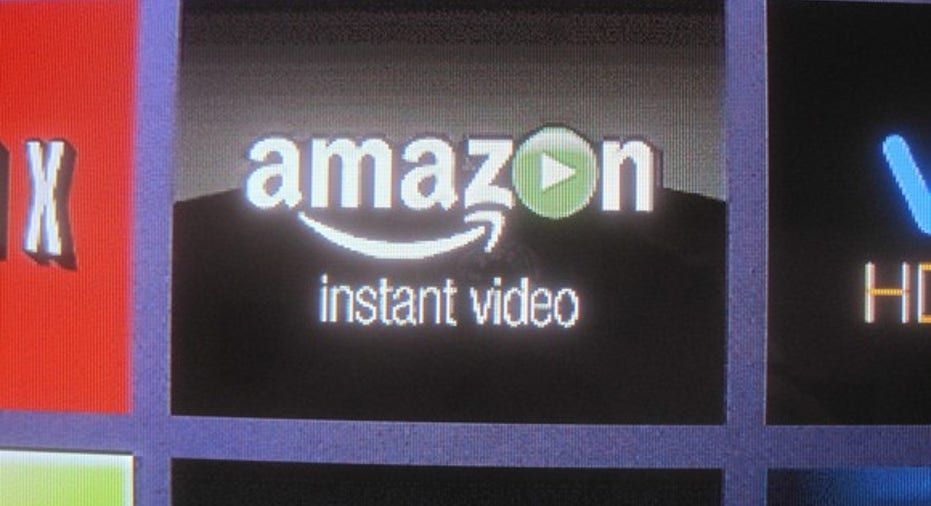 Image Source: Motley Fool.
Amazon.com(NASDAQ: AMZN) stock pulled back after its recent earnings report as profits came in short of estimates. Among the many culprits, including increased shipping costs and new warehouses, was video content.
The e-commerce giant is on track to become one of the biggest content buyers in the country. Amazon notoriously keeps its data close to the vest on metrics like Prime membership and content spending, but according to some estimates, it's planning to spend $3 billion to $4 billion on video content this year, and should increase that in 2017.
For the second quarter in a row, CFO Brian Olsavsky highlighted video investment on the earnings call, saying the company would continue to spend in areas where it's seeing "significant customer traction."
Amazon is nearly doubling its video content and marketing in the second half of this year. In many ways, it seems to be followingNetflix's(NASDAQ: NFLX)playbook of investing heavily in original content and methodically expanding around the globe. In addition to the U.S., Amazon Prime Video is now available in the U.K., Germany, and Japan,and Prime will soon launch in India with a special introductory rate of just $7.50 a year, a more than 90% discount to its price in the U.S.
Netflix, by comparison, is offering its service in India for $7.50 a month.
The future of Amazon Prime Video
Amazon's strategy with Prime Video seems to mimic its efforts with e-commerce and AWS -- offer rock-bottom prices in order to build a customer base, then use that scale as a competitive advantage. Video has fast become the second-most important perk in Prime's $99 membership package after the original benefit, free two-day shipping.
Amazon founder and CEO Jeff Bezos explained why video was a smart bet for the company at a recent conference, saying it helps make Prime more attractive to users. "We get to monetize our video content in a very unusual way. When we win a Golden Globe, it helps win more shoes." The company knows that Prime members spend more than non-Prime customers, so attracting people to the service will build the company's retail sales. Because Amazon is building a network of services that link together under Prime, it's willing to sacrifice margins if it will lead to loyal customers and sales growth down the road. Amazon refers to this as the flywheel effect.
Bezos has even said that video could be a "fourth pillar" for Amazon, after retail, Prime, and AWS, indicating it may become a significant standalone business of its own.
The bottom line
While video content cannot be found anywhere in Amazon's financial results, the category is becoming more costly for the company, as are Prime services in general. Net shipping costs in the most recent quarter, for example, jumped 42% to $1.7 billion another sign of the costs of Prime.
The billions Amazon is spending on video should also put a significant dent into profits, especially as it expands Prime and Prime Video to new countries. As Netflix's experience has shown, profits in the streaming industry don't come easy -- that company introduced streaming nearly 10 years ago and started expanding abroad in 2010, and is only marginally profitable today.
Amazon, however, has shown time and again that it is prepared to play the long game. Since going public nearly 20 years ago, the company has consistently put customers ahead of profits. With video, it seems to be doing the same thing, but its bottom line may only be able to withstand so much additional spending, especially with Prime at just $99 a year, and a rock-bottom $7.50 a year in India.
Amazon hinted at potential plans for Prime Video when it began offering a standalone video service this summer for $8.99 a month, compared to a $10.99 monthly price for Prime. If the company continues to invest more in video, it may need to either increase the price of Prime or attract more subscribers to a Prime-only video service. Without more data on Prime membership, it's unclear if the $99 yearly fee will be enough to sustain it. Amazon's core e-commerce business reported an operating loss in the most recent quarter, a sign that spending on Prime may be eclipsing the income it generates.
Either way, it's clear that Amazon has major aspirations in streaming. Expect the company to continue to challenge Netflix and the traditional media giants as it spends billions on video content in the coming years.
10 stocks we like better than Amazon.com When investing geniuses David and Tom Gardner have a stock tip, it can pay to listen. After all, the newsletter they have run for over a decade, Motley Fool Stock Advisor, has tripled the market.*
David and Tom just revealed what they believe are the ten best stocks for investors to buy right now... and Amazon.com wasn't one of them! That's right -- they think these 10 stocks are even better buys.
Click here to learn about these picks!
*Stock Advisor returns as of November 7, 2016
Jeremy Bowman owns shares of Netflix. The Motley Fool owns shares of and recommends Amazon.com and Netflix. Try any of our Foolish newsletter services free for 30 days. We Fools may not all hold the same opinions, but we all believe that considering a diverse range of insights makes us better investors. The Motley Fool has a disclosure policy.