Amazon Is About to End the Competition's Only Advantage Over Alexa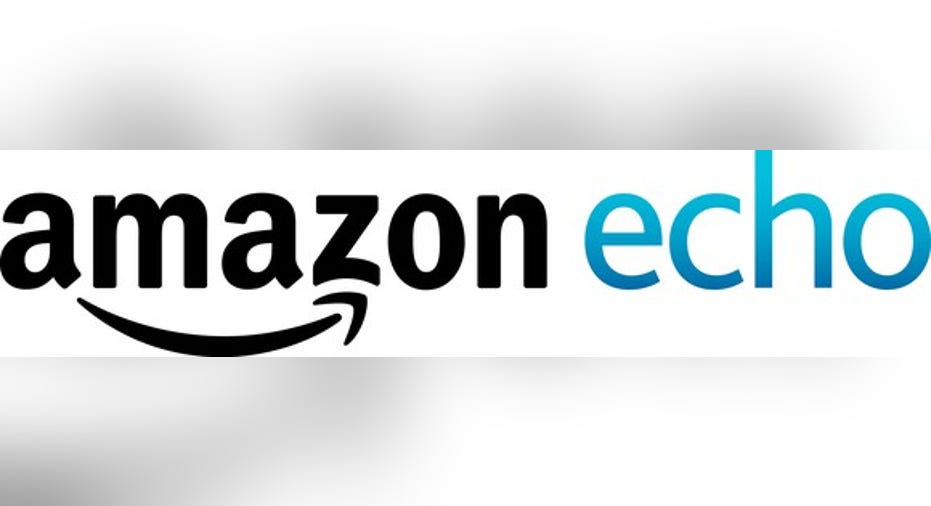 E-commerce giant Amazon.com, Inc. (NASDAQ: AMZN) has a hit on its hands with itsartificial intelligence-based Alexa virtual assistant and the products powered by the digital darling. The Echo smart home speaker, its miniature sibling the Dot, and the portable Tap have taken the world by storm. Alexa was the hit of the 2017 Consumer Electronics Show, and its family of products, which also includes the Fire TV stick and Fire tablet, were top sellers on Amazon.com during the 2016 holiday season.
If Alexa suffers from one key disadvantage, it's the lack of a smartphone to call home. Apple's (NASDAQ: AAPL) Siri resides on the iPhone, and Alphabet's (NASDAQ: GOOGL) (NASDAQ: GOOG) Google Assistant lives on the company's Android ecosystem. With opposing virtual assistants taking up residence on hundreds of millions of phones worldwide, how would Alexa ever compete? Several recent developments are making this disadvantage less of an issue.
Just one Amazon product powered by Alexa. Image source: Amazon.
Call me
Recode is reporting that Amazon is planning upgrades that would allow Alexa-powered devices to initiate phone calls using voice commands. This new communication functionality would extend to other Alexa devices, working in much the same way as an intercom. If true, this capability would partially address the disadvantage compared to other digital assistants, which are primarily smartphone-based.
Amazon is taking other steps to counter its virtual assistant's marked deficiency. Amazon reveled this week that Alexa would soon be found in Amazon's official iPhone app, already one of the more popular downloads in Apple's app store. Users will be able to tap the microphone button inside the Amazon app to access Alexa, which essentially brings its myriad of skills to the iPhone. And it won't be the only phone sporting Alexa. Earlier this year, Chinese phone giant Huawei revealed that its Mate 9 phone would be the "First smartphone with Amazon Alexa." With these recent announcements, it probably won't be long before Alexa is available on Google's Android phones.
Alexa gets an upgrade. Image source: Amazon.
In my house
Estimates for sales of the Alexa family of products vary. Consumer Intelligence Research Partners (CIRP) estimates that 8.2 million US consumers own an Alexa-powered device. Analysts at Morgan Stanley estimated total sales at 11 million by early December 2016, but admit that number is too low, having missed out on the high-volume Black Friday and holiday sales. Including strong holiday sales, those numbers could be in the range of 13 to 15 million.With an estimated 125 million U.S. households, Alexa could be nearing a 10% penetration rate.
What have you done for me lately?
Alexa's popularity seems to stem from more than the mere novelty of the product. Amazon released a skills kit early on that encouraged developers to create voice commands, which connected Alexa to their products and services. Amazon recently announced that developers had published more than 10,000 skills for the virtual assistant, giving it the clear lead in terms of usefulness. With that many choices, you might wonder how to find the skills most useful to you. Alexa has that covered, with a Skill Finder feature that also presents a "skill of the day" for the asking. Other popular offerings include games like the Potterhead quiz for Harry Potter fans, trainer tips for fans of Pokemon Go, ordering your favorite Domino's pizza, and even help deciding what to watch on TV or at the movies.
Foolish final thoughts
Addressing the key disadvantage that stood between Alexa and consumers is an indication of how seriously the company views its ecosystem. The family of products have even been prominently displayed in Amazon's growing number of bookstores. Early sales won't make a dent in Amazon's revenue, a gargantuan $44 billion in the company's most recent quarter,so why the big push? A recent analyst note may provide a clue. Mark Mahaney and Jim Shaughnessy from RBC Capital Marketspredict that it could be worth an additional $10 billion in annual sales of devices and products by 2020. With that much riding on Alexa, it's no wonder that Amazon would go to such lengths to up its game.
10 stocks we like better than AmazonWhen investing geniuses David and Tom Gardner have a stock tip, it can pay to listen. After all, the newsletter they have run for over a decade, Motley Fool Stock Advisor, has tripled the market.*
David and Tom just revealed what they believe are the 10 best stocks for investors to buy right now... and Amazon wasn't one of them! That's right -- they think these 10 stocks are even better buys.
Click here to learn about these picks!
*Stock Advisor returns as of February 6, 2017
Suzanne Frey, an executive at Alphabet, is a member of The Motley Fool's board of directors. Danny Vena owns shares of Alphabet (A shares), Amazon, and Apple. Danny Vena has the following options: long January 2018 $640 calls on Alphabet (C shares), short January 2018 $650 calls on Alphabet (C shares), long January 2018 $85 calls on Apple, and short January 2018 $90 calls on Apple. The Motley Fool owns shares of and recommends Alphabet (A shares), Alphabet (C shares), Amazon, and Apple. The Motley Fool is short Domino's Pizza and has the following options: long January 2018 $90 calls on Apple, short January 2018 $95 calls on Apple, and short June 2017 $140 puts on Domino's Pizza. The Motley Fool has a disclosure policy.