Amazon Investors Primed for More Good News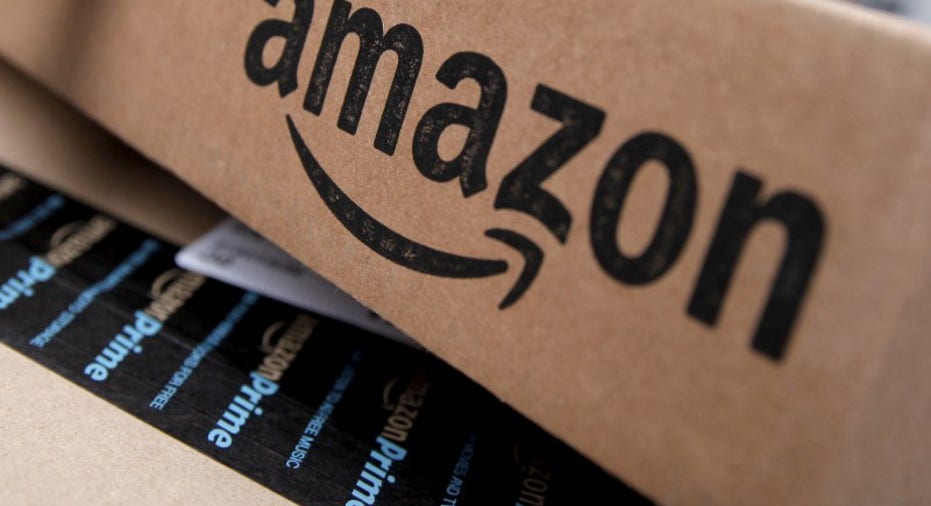 Amazon (NASDAQ:AMZN) shareholders have enjoyed a solid run over the past 12 months, with the stock up 36%. That means there is more pressure for CEO Jeff Bezos to deliver when the e-commerce behemoth reports third-quarter earnings after the bell on Thursday.
"Amazon is managing its investments better without jeopardizing overall profitability," Tuna Amobi, senior media and entertainment analyst at CFRA Research, told FOXBusiness.com.
While foreign exchange headwinds could weigh negatively this quarter, as they have in the past, "the bottom line should still show heavy investments in content, fulfillment, international expansion [India especially] and now since the last quarter, they've launched additional investments," Amobi added.
Investors will specifically be paying close attention to growth in Amazon's e-commerce and cloud computing services, as well as outlook for the critical fourth quarter.
Back-to-School Boon
The expectations of a solid 3Q for Amazon is in large part due to the back-to-school shopping season and Amazon Prime Day, which was held in July.
The day of deep discounts was by all measures a success, with the total number of items sold surpassing the 34.4 million sold globally on Prime Day 2015. The one-day sale event was only accessible to members of the Amazon Prime service, which costs $99 a year for unlimited access to two-day shipping and the Amazon Video streaming service.
Analysts at Morgan Stanley (NYSE:MS) estimate there are 60 million Prime subscribers globally, and anticipate membership will reach 100 million by 2018.
"[Amazon] Instant Video strategy to grow its Prime sub count is working, and we see AMZN's expected roll-out of Instant Video to France/Italy/Spain/India as a further tailwind to forward Prime sub growth," the analysts said in a research note.
They add that Prime subscribers spend an average of 4.5x more than non-Prime shoppers (roughly $2,500 vs. $550 annually). Morgan Stanley analysts hold an overweight rating, and recently raised their price target on Amazon shares to $950. The stock currently trade around $822.
Eyeing New Investments
Amazon is a dominant player in the cloud computing service space. The Amazon Web Services (AWS) division's operating income came in at $718 million in the second quarter, more than doubling from $305 million a year earlier, according to the company's 2Q earnings report.
Data storage has been a hot topic recently; last week hackers caused dozens of sites including Twitter (NYSE:TWTR) and Netflix (NASDAQ:NFLX) to shut down for several hours. Amazon will need to continue to grow its cloud segment to keep up with competitors like Microsoft (NASDAQ:MSFT), who delivered stellar quarterly earnings thanks to its booming cloud business.
Amazon is also investing in growing its streaming business, both in terms of video and music. Its Instant Video service was nominated for 16 Emmy awards this year, holding its own against the likes of content giants like Netflix and Time Warner's (NYSE:TWX) HBO. It won several for its original comedy series "Transparent," including Outstanding Lead Actor in a Comedy Series and Outstanding Directing for a Comedy Series.
Amazon Music Unlimited, a $9.99 a month on-demand music service, launched earlier this month. Amazon Prime members will pay a little less than the general public at $7.99 a month, while customers who own the Amazon Echo speaker system with the Alexa voice system will pay just $3.99 a month. Amazon's music catalog contains tens of millions of songs, and the company recently nabbed an exclusive deal with country legend Garth Brooks.
4Q is Make or Break
CFRA Research's Amobi notes the holiday season is hugely important for Amazon, which is why the company's fourth-quarter guidance will be key.
Amazon announced at the end of last year's holiday season that it shipped over 200 million more items than in 2014 to 185 countries worldwide. Amazon Prime also added three million new subscribers in the third week of December alone, and Prime members watched double the amount of video content compared to the 2014 holiday season.
The Seattle-based company said it would hire more than 120,000 seasonal employees across the U.S. this holiday season.
Morgan Stanley analysts say Amazon is well positioned heading into the holiday season as "~13mn+ Prime members (and likely more with new additions post May 2016) will go through their first full holiday season as Prime members in 2016."
The company is expected to report revenue of $32.6 billion, according to Thomson Reuters, compared with $25.3 billion in the year-ago period. Diluted earnings per share (EPS) is estimated at 78 cents compared to 17 cents in 3Q 2015.