Amazon, Inc. Joins Facebook in Expectation-Crushing Quarterly Results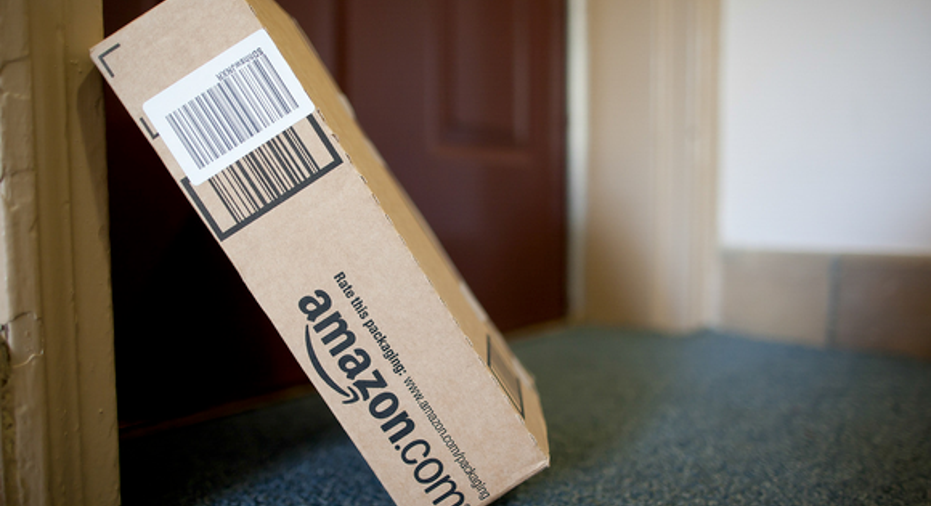 After Amazon's expectation-crushing quarterly results were released on Thursday afternoon, shares soared in after-hours trading. If the stock holds its gain when the stock market opens on Friday, the stock will rise about 12.5%, and shares will trade around $677. This is up from $602 when regular trading hours ended on Thursday.
The e-commerce giant joins tech-giant peer Facebook in reporting better-than-expected results this week. Facebook stock closed on Thursday up 7.2% following the social network's Wednesday-afternoon release of its first-quarter report.
How Amazon obliterated expectations Both Amazon's revenue and profits were much higher than analysts were expecting. The company reported revenue and net income of $29.1 billion and $513 million, respectively. Its earnings per share was $1.07. Analysts were expecting Amazon to report revenue and EPS of $28 billion and $0.58, respectively.
Investors can thank the company's Amazon Web Services cloud-computing division, or AWS, which rents computing power to commercial customers, for playing a key role in the company's better-than-expected profitability. Operating income for the segment soared from $265 million in the year-ago quarter to $716 million.
But Amazon also benefited from discipline in its North America e-commerce segment. Operating income in the segment increased from $254 million in the year-ago quarter to $588 million. Operating expenses in the segment decreased from 96.1% of revenue in the year-ago quarter to $94.6% of revenue in Q1 2016.
How Facebook surprised the StreetLike Amazon, Facebook also beat analyst expectations for revenue and EPS. Analysts were expecting revenue and non-GAAP EPS of $5.26 billion and $0.62, respectively, and the social network reported revenue and non-GAAP EPS of $5.38 billion and $0.77. What stands out about these results is the sheer growth represented in these metrics. Revenue and non-GAAP EPS were up 52% and 189%, respectively, compared to the year-ago quarter.
Facebook CEO Mark Zuckerberg. Image source: Facebook.
Even when using GAAP standards, Facebook's profits were impressive. It reported GAAP net income of $1.51 billion, up from $512 million in the year-ago quarter. For comparison, its non-GAAP net income was $2.2 billion, up from $1.2 billion in the year-ago quarter.
Facebook's expectation-beating quarter was driven by a 57% year-over-year increase in ad revenue, which accounts for about 97% of its total revenue. Management cited an appetite among marketers for the company's constantly improving video ad units as a key driver for this ad-revenue growth.
It's also worth noting that the company reported 1.65 billion and 1.09 billion monthly and daily active users, respectively, on the Facebook platform alone. These figures both notably represent an acceleration in its sequential growth rates for these metrics, highlighting Facebook's ability to to attract and retain users.
Both Amazon and Facebook are often referred to as FANG stocks -- a group of four stocks, including Facebook, Amazon, Netflix, and Alphabet (formerly Google). All of these stocks represent four of today's fastest-growing megacap tech stocks. The stocks are often controversial among investors because, even though their underlying businesses are performing exceptionally well, all four stocks trade with pricey valuations.
Whatever investors decide about Facebook's and Amazon's investment prospects after their significant stock price increases this week, their expectation-crushing results are undeniable.
The article Amazon, Inc. Joins Facebook in Expectation-Crushing Quarterly Results originally appeared on Fool.com.
Suzanne Frey, an executive at Alphabet, is a member of The Motley Fool's board of directors. Daniel Sparks has no position in any stocks mentioned. The Motley Fool owns shares of and recommends Alphabet (A and C shares), Amazon.com, Facebook, and Netflix. Try any of our Foolish newsletter services free for 30 days. We Fools may not all hold the same opinions, but we all believe that considering a diverse range of insights makes us better investors. The Motley Fool has a disclosure policy.
Copyright 1995 - 2016 The Motley Fool, LLC. All rights reserved. The Motley Fool has a disclosure policy.