Amazon, Forever 21 Vying for Bankrupt American Apparel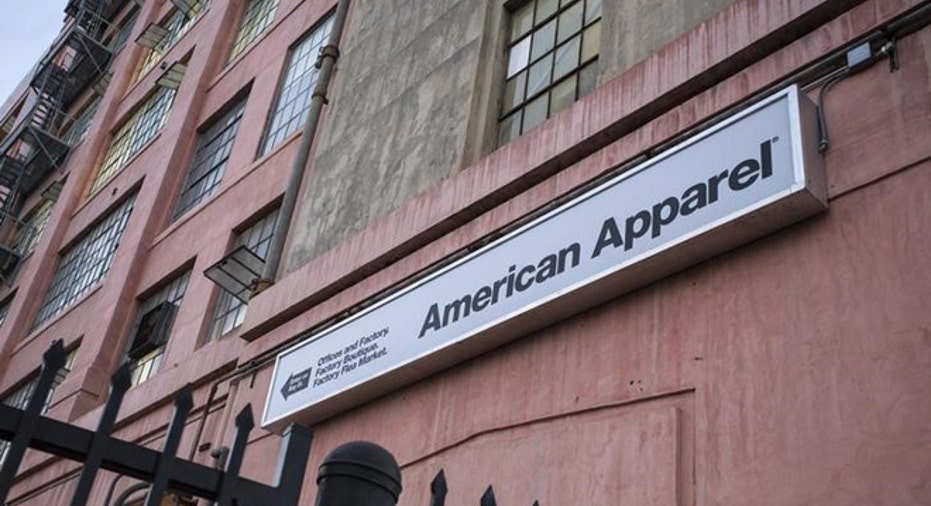 Online retailer Amazon.com and teen apparel store chain Forever 21 are among the companies weighing offers to acquire bankrupt American Apparel, people familiar with the talks said on Wednesday.
The bankruptcy auction of Los Angeles-based American Apparel, which made its branding theme "Made in the U.S.A", will determine the future of a major clothing manufacturing plant in California, one of the most expensive U.S. states in terms of labor costs.
Keeping jobs in the United States has become a hot button political issue since the presidential election. Ford Motor Co on Tuesday reversed plans for a $1.6 billion factory in Mexico and said it would add 700 jobs in Michigan after receiving criticism from President-elect Donald Trump.
Amazon and Forever 21, as well as California-based apparel maker Next Level Apparel and brand licensor Authentic Brands Group, are in talks with American Apparel and its financial advisers about submitting offers ahead of a deadline on Friday, the people said.
Any successful offer would have to top a $66 million stalking horse bid by Canadian apparel maker Gildan Activewear, which American Apparel agreed to when it filed for bankruptcy in November.
Gildan's offer included an option to keep American Apparel's manufacturing plants in southern California, which employ about 3,500 workers, making American Apparel one of the biggest garment makers in the United States.
But Gildan plans to preserve only some of the California production should its bid prevail, the sources said. Many of Gildan's production facilities are in low-cost countries.
An outcome in the auction is expected next week, the sources said, asking not to be identified because the deliberations are confidential.
American Apparel declined to comment. Amazon, Forever 21, Next Level Apparel and Authentic Brands did not respond to requests for comment.
A Gildan spokesman said in an email on Wednesday that it is putting together all the necessary information from its due diligence to best position itself in the auction.
Amazon's acquisition of American Apparel would be a major push for the e-commerce company into branded fashion and apparel. The Seattle-based company began to launch private label brands last year.
Forever 21, founded by Korean-American Do Won Chang, is known for its low retail prices, helped by lower labor costs abroad. American Apparel's first bankruptcy in 2015 was due in part to its relatively high labor costs.
"SWEATSHOP-FREE"
American Apparel went into bankruptcy for the second time last November with about $177 million in debt. Former Chief Executive Dov Charney founded the company in the late 1990s, when most garment-making was moving offshore.
For years this contrarian strategy worked. American Apparel's "sweatshop-free" label was a hit with young people, helping make the brand a part of popular culture.
Part of American Apparel's name recognition also stemmed from Charney himself, who was outspoken on immigration and fair wage issues, but was plagued by sexual harassment claims, which he has denied. The company was also famous for its sexually charged advertising.
A 2009 run-in with Immigration and Customs Enforcement over the legal employment status of 1,800 employees sent American Apparel on a downward trajectory, according to court documents from the company's 2015 bankruptcy.
American Apparel had to fire these employees, more than a quarter of its manufacturing workforce. The layoffs caused production delays and a 90 percent year-on-year drop in profits in 2009, according to the documents.
Charney was ousted in 2014, and the company's finances deteriorated further, plus it struggled with an unsustainable debt load. It filed for bankruptcy in October 2015, and emerged in February 2016, only to seek bankruptcy protection once again in November 2016.
American Apparel has notified its workers that they could be losing their jobs as early as this month.
Gildan makes most of its garments offshore, with close to 90 percent of its 42,000 employees in low-cost Caribbean and Central American countries. In California, the minimum wage is scheduled to rise to $15 per hour in 2022 for firms with 26 employees or more.
Gildan has yarn-spinning and distribution centers in cheaper parts of the United States, including North Carolina and Georgia. Gildan's bid for American Apparel does not include the retail chain's approximately 110 stores.
(Reporting by Jessica DiNapoli and Lauren Hirsch in New York; Additional repor