Amazon.com Is More Serious About Its Delivery Service Than You Think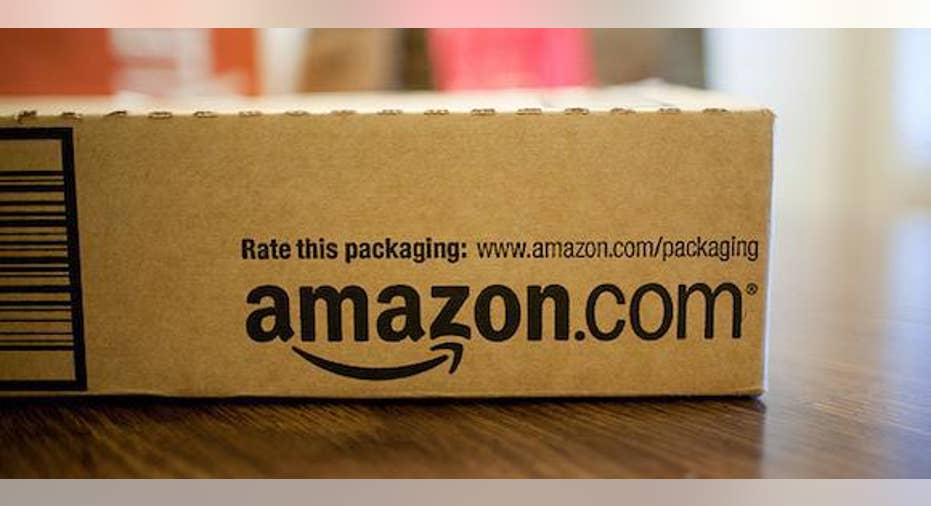 Just this month, Amazon.com officially inked a new deal with Air Transport Services Group to lease 20 aircraft in order to build a customized cargo network. You've probably already heard that part by now.
But another storyline that was quietly developing was that under the agreement, Amazon secured warrants that allowed it to acquire upwards of 20% of its new aircraft leasing partner if it wanted to. Amazon has now exercised roughly half of those warrants, and is now the proud owner of a 9.99% stake in ATSG, according to a recent SEC filing.
Amazon is getting serious about shippingWe're talking about 7.1 million shares that Amazon has just acquired. The strike price that ATSG previously disclosed was $9.73 per share, so the total investment should be just about $69.1 million. That may seem like an insignificant amount, in part because it is, to Amazon. But that's actually quite a windfall for the much smaller ATSG, which had just $17.7 million in cash at the end of last quarter.
ATSG's guidance called for $205 million in fleet expansion costs this year, and Amazon's capital infusion can now help fund a significant portion of those expenditures. Not that ATSG necessarily needed the capital, since its operating cash flows are sufficient (a record $173.7 million last year), but the strong implication here is that Amazon has greater ambitions for this newfound partnership. In a way, you could even argue that Amazon now owns a 10% stake in the aircraft that it's leasing.
Business Insider also points out that the e-commerce giant registered Amazon China as an ocean-freight forwarder not too long ago, has acquired trailer trucks sporting the Amazon Prime logo, and even refers to itself as a "transportation service provider" in its 10-K.
A few million saved is a few million earnedNet shipping costs continue to be a major cost factor for Amazon, totaling just over $5 billion in 2015. That's a slightly higher proportion of net sales (5.1%) than in prior years, and a very large proportion of Amazon's $13.4 billion in fulfillment costs for the year. Any cost reductions that Amazon can realize will go a long way toward margin expansion, while giving the company greater control over its overall logistics. Considering how slim Amazon's e-commerce margins are, a little expansion could go a long way incrementally.
Keep in mind that the $5 billion figure that I referenced is Amazon's net shipping cost. The company's gross shipping costs were actually closer to $11.5 billion, but Amazon generates shipping revenue in a variety of ways. A portion of Prime membership fees are allocated to covering shipping costs, shipping is charged on certain orders for non-Prime customers or from non-Prime merchants, and Amazon earns a plethora of fees through its Fulfillment by Amazon program.
However, Amazon's scale is so large that it's not realistic to think it can completely integrate shipping and delivery services worldwide, so while third-party carriers may lose some revenue in the near term, the hit is unlikely to be too material to their own businesses. But on a long enough timeline (and we all know how far out Amazon looks), Amazon's delivery ambitions seem to be heading in that direction.
The article Amazon.com Is More Serious About Its Delivery Service Than You Think originally appeared on Fool.com.
Evan Niu, CFA has no position in any stocks mentioned. The Motley Fool owns shares of and recommends Amazon.com. Try any of our Foolish newsletter services free for 30 days. We Fools may not all hold the same opinions, but we all believe that considering a diverse range of insights makes us better investors. The Motley Fool has a disclosure policy.
Copyright 1995 - 2016 The Motley Fool, LLC. All rights reserved. The Motley Fool has a disclosure policy.