Amazon.com Gives a New Clue About Prime Member Numbers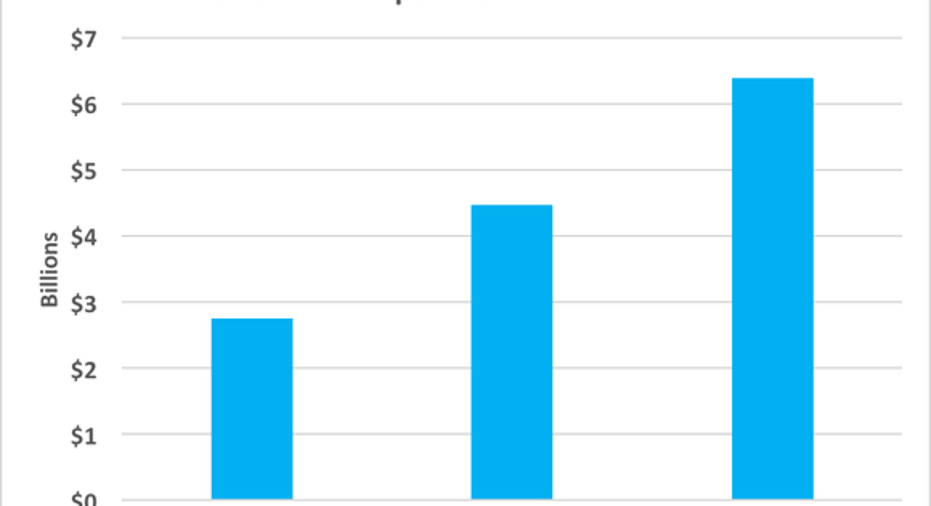 One ofAmazon.com's (NASDAQ: AMZN) most closely guarded metrics is how many Amazon Prime members there are. For years, Amazon has merely referred to its Prime member base as being in the "tens of millions." The company has used that language since 2013, leaving investors to speculate where in the 20 million to 90 million range the figure actually sits.
But third-party research firms are always happy to suggest some estimates. Consumer Intelligence Research Partners (CIRP) regularly puts out estimates, with the most recent being from October 2016, pegging Amazon's Prime member base at 65 million. Meanwhile, we know that Amazon should have at least 66 million Prime members by now, based on the growth rates and figures that Amazon has disclosed over the years.
Image source: Amazon.
Well, the company has finally started to give clearer clues as to its Prime member base.
Saying more while still saying nothing
Amazon recently filed its 2016 10-K, and for the first time it has started disclosing a new category of sales called "retail subscription services," which includes "annual and monthly fees associated with Amazon Prime membership, as well as audiobook, e-book, digital video, digital music, and other subscription services." This metric totaled $6.4 billion last year, and has grown significantly over the past three years.
Data source: Amazon 10-K. Chart by author.
If we were to take the figure at face value and do the super-complicated math of dividing sales by Prime's cost of $99 per year, that would imply about 64.5 million Prime members. But it's not so clear-cut for a few reasons.
For starters, the average membership fee is impossible to calculate. Amazon offers discounted memberships for students; Prime receives regular promotions that reduce the fee, like a Black Friday deal in 2016 that knocked off $20; Prime is available in many countries, each with varying (and often lower) fees that are subject to volatile currency translation; some members may pay monthly instead of yearly, which costs more ($132 instead of $99).
Additionally, Amazon sells all sorts of subscriptions that likely fall into this category, from digital content to dog food.
Amazon also accounts for the Prime membership fees it collects in different ways, allocating portions to product sales and service sales while amortizing those amounts over the subscription term; some of the revenue remains deferred, while the new metric only includes recognized revenue. Another portion of the fee is even allocated as shipping revenue.
In other words, while Amazon's new disclosure around retail subscription revenue provides yet another data point for investors to scrutinize and analyze, the company has done a good job of splitting up the allocation of Prime fees for accounting purposes in a way that still obfuscates how many Prime members there are. It's safe to say that memberships are in the ballpark of 65 million to 70 million at this point, and at the rate that Amazon is adding Prime members, it'll be less than two years until it changes its language from a vague "tens of millions" to a still-vague "over a hundred million."
Find out why Amazon is one of the 10 best stocks to buy nowMotley Fool co-founders Tom and David Gardner have spent more than a decade beating the market. (In fact, the newsletter they run, Motley Fool Stock Advisor, has tripled the market!*)
Tom and David just revealed their ten top stock picks for investors to buy right now. Amazon is on the list -- but there are nine others you may be overlooking.
Click here to get access to the full list!
*Stock Advisor returns as of February 6, 2017
Evan Niu, CFA has no position in any stocks mentioned. The Motley Fool owns shares of and recommends Amazon. The Motley Fool has a disclosure policy.