Amazon CEO Jeff Bezos walks robotic dog – richest man's best friend?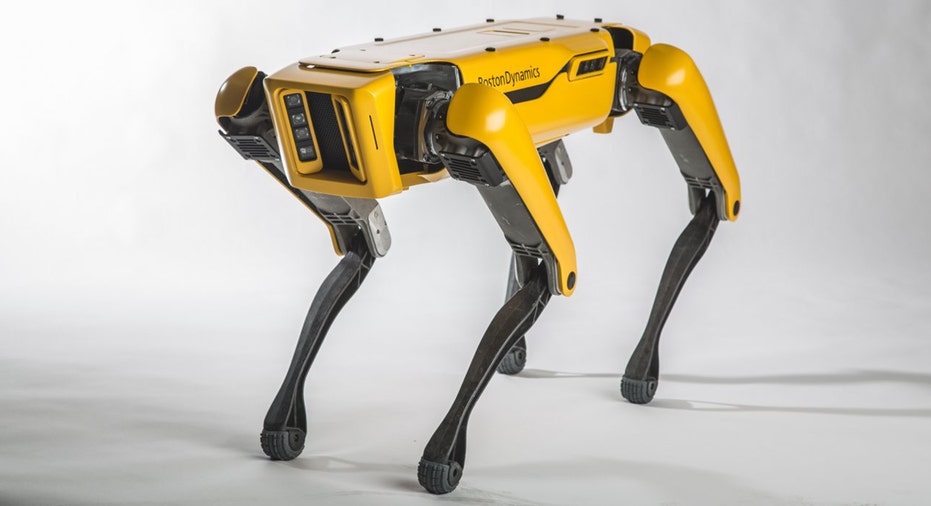 Jeff Bezos, the CEO of e-commerce giant Amazon, made a splash on Twitter when he posted a photo of himself walking a robotic dog named SpotMini.
The richest man in the world and his artificial canine companion were captured in his Monday tweet taking a stroll at Amazon's invitation-only MARS conference, with MARS standing for machine learning, home automation, robotics and space exploration.
The robotic canine was manufactured by Boston Dynamics, a Waltham, Massachusetts-based company that began as a Massachusetts Institute of Technology spinoff. The company says on its website that it developed the first robots that could run as animals do.
Google acquired Boston Dynamics in 2013 and then sold it last June to SoftBank, the Japanese technology investment company, for an undisclosed amount.
Would Bezos, who according to Forbes is worth an estimated $129 billion, be interested in buying a piece of Boston Dynamics?
Neither Amazon nor Boston Dynamics had returned a request from FOX Business for comment at the time of publication.
If he does invest in Boston Dynamics, a tweet Bezos might post in the future could include an image of SpotMini fetching a copy of The Washington Post, which he acquired in 2013 for $250 million in cash.