Amazon blaming US Postal Service for grocery delivery issues: Report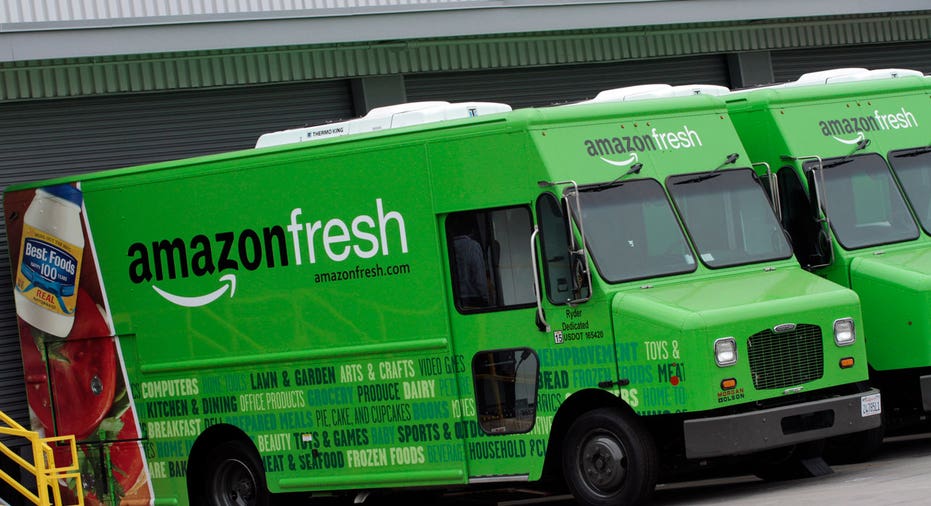 Amazon (NASDAQ:AMZN) privately blamed the United States Postal Service for causing issues that led the e-commerce giant to shut down its "Amazon Fresh" grocery delivery service in parts of certain states, according to a report on Wednesday.
Amazon told "several food brands" that "Fresh" services in parts of nine states were shut down due to unreliable USPS service, including missed or late deliveries, Recode reported, citing multiple sources familiar with the situation. The grocery delivery business was particularly challenging in the discontinued areas because they weren't as densely populated.
The e-commerce company declined to comment on Recode's report. Amazon shut down grocery deliveries in parts of New York, New Jersey, California, Massachusetts, Connecticut, Pennsylvania, Delaware, Virginia and Maryland, though "Fresh" will still be available in major cities like Boston and Philadelphia.
Amazon Fresh is available to paid subscribers of the "Prime" service, which costs $99 per year. Fresh adds an additional $14.99 to that tally and allows for same-day delivery of fresh groceries.
The changes to the service come months after Amazon acquired high-end grocery chain Whole Foods for $13.7 billion. Amazon has slashed prices at Whole Foods stores since the deal was finalized, and executives say the company will continue to experiment with integrations of Whole Foods with its existing delivery services.
"We see a lot of opportunity with Whole Foods," Amazon CFO Brian Olsavsky said last month. "There will be a lot of work together between Prime Now, Amazon Fresh, Whole Foods, Whole Foods products on the Amazon site [and] Amazon lockers at the Whole Foods stores."