Amazon and Target, Back Together Again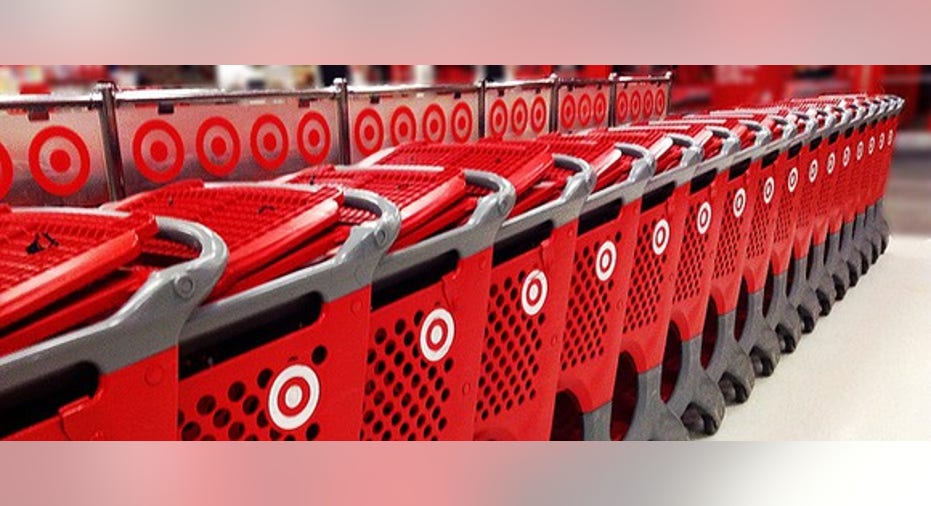 Target will once again sell Amazon.com gadgets on its website and at its stores. Image source:Courtney Boyd Myersvia Flickr.
In the staring contest between Target (NYSE: TGT) and Amazon.com, (NASDAQ: AMZN), it was Target that blinked first. Four years after dropping the internet retailer's gadgets from its stores, the brick-and-mortar retailer is restocking Amazon products. Shoppers can now buy Amazon Kindles, Fire sticks, and tablets on Target's website, and by October will be able to pick them up in stores.
Theenemy of your enemy is not your friend
The move to drop Amazon made sense at the time. While Target wanted to give its customers access to a broad array of popular items, it belatedly realized the e-commerce leader was really a wolf in sheep's clothing. The products weren't providing the same kind of margin an iPad did, and gave consumers easier access to Amazon's own website where they could make purchases. Target decided that helping the enemy was not in its best interests.
While Wal-Mart (NYSE: WMT) also woke to that realization and quickly followed Target's lead,the move to drop Amazon was part of a broader play by Target to separate itself from the one competitor that hurt it most. Not only was the retailer not going to carry Amazon's products, it also took away its e-commerce technology platform, order fulfillment network, and guest services operations from Amazon's web services, choosing instead to build out its own platform ahead of the 2011 Christmas holidays.
Not that anyone thought the decision to dump Amazon was going to hurt the internet retailer, even if it made sense to not actively support the competition. But it's a tactic the internet retailer has used before to get its nose under a rival's tent and exploit the opportunity.
Locking up customers everywhere they shop
Amazon Lockers make it convenient for customers to purchase items and pick them up at a time and location that is convenient for them, and it installed hundreds of Click & Collect lockers in places like campus bookstores and convenience stores.Office supplies retailer Staples (NASDAQ: SPLS) and electronics shop Radio Shack also signed on, believing much like Target that they were providing their customers a service. If someone bought something on Amazon and picked it up at a local Staples, maybe they'd also buy a ream of paper while they were in the store.
But what they quickly found was that they were simply giving Amazon more sales and weren't realizing much if any benefit from the increased foot traffic. Both Staples and Radio Shack dropped out of the experiment.
Target's decision to restock Amazon gadgets is different though because customers can still buy a Kindle just about anywhere. AlthoughBest Buyalmost went out of business due to customers "show rooming" products in their stores before buying them on Amazon, it continued to carry the gadgets.
And they're virtually available anywhere anyway, as you can even pick them up at aBed Bath & Beyond store. Heck, even Staples carries them.
Target customers will once again be able to fill their shopping carts with Amazon gadgets as the mass merchandiser realized it was only cutting its own nose off by not stocking them. Image source: Mike Mozart via Flickr.
So Target wasn't so much hurting Amazon by not carrying them, but was cutting its own nose off to spite its face. By not having them in stock, it was forcing its customers to shop elsewhere for them, customers who might otherwise have shopped its stores.
In the four years since Target and Wal-Mart dropped the gadgets, the ability with which consumers can switch their allegiance to a retailer has only gotten easier. If they can't find a product in one location they'll shop someplace else. And because Amazon's Prime membership has become so prevalent with some 45 million households, it's become immaterial whether Target carries it or not so the retailer likely believes it may as well make it as convenient as possible for its customers.
It is the internet
Of course, Amazon has grown exponentially over time and being cut off did nothing to staunch its growth. Net sales went from $48 billion in 2011 to $89 billion last year, a near-17% compounded annual growth rate, while Target's revenues, in comparison, went from $69 billion five years ago to $74 billion in 2015, or less than 2% compounded growth annually. Wal-Mart's sales also grew 2% a year.
While being kicked out of Target stores obviously didn't hurt Amazon, reintroduction to the retailer's 1,800 stores can only help. And if Wal-Mart follows suit, it would net it even millions of morepotentialcustomers who would be exposed to its lineup of gadgets (though Wal-Mart's $3.3 billion purchase of Jet.com suggests it only plans on competing harder against Amazon, not retreating).
Target, though, was caught in a tough place, and as smart as the move may have been in 2011, Friday's decision is equally on point. As the saying goes, it pays to keep your friends close, but your enemies closer.
A secret billion-dollar stock opportunity The world's biggest tech company forgot to show you something, but a few Wall Street analysts and the Fool didn't miss a beat: There's a small company that's powering their brand-new gadgets and the coming revolution in technology. And we think its stock price has nearly unlimited room to run for early in-the-know investors! To be one of them, just click here.
Rich Duprey has no position in any stocks mentioned. The Motley Fool owns shares of and recommends Amazon.com and Apple. The Motley Fool has the following options: long January 2018 $90 calls on Apple and short January 2018 $95 calls on Apple. The Motley Fool recommends Bed Bath and Beyond. Try any of our Foolish newsletter services free for 30 days. We Fools may not all hold the same opinions, but we all believe that considering a diverse range of insights makes us better investors. The Motley Fool has a disclosure policy.