Amazon 2nd-quarter earnings: What to watch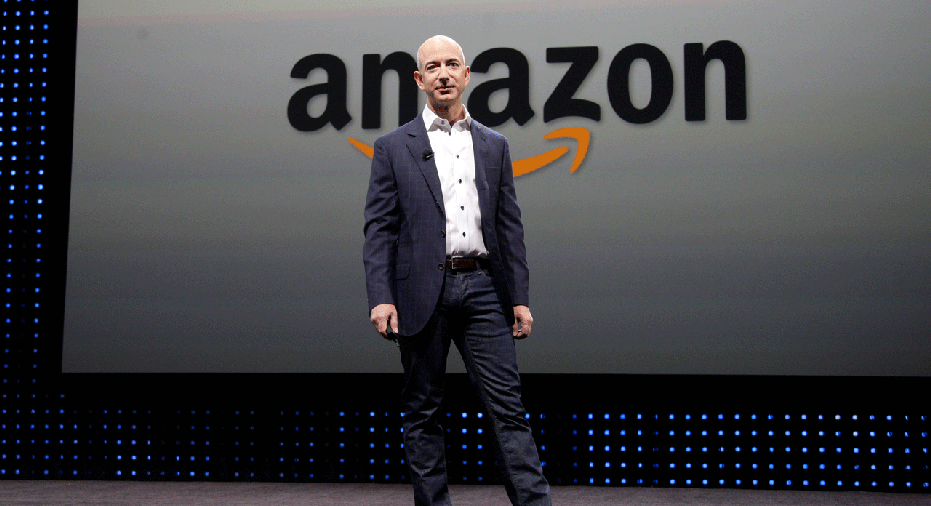 Amazon.com Inc. (NASDAQ:AMZN) is scheduled to release its second-quarter earnings after the market closes Thursday. Here's what you need to know:
EARNINGS FORECAST: Analysts polled by Thomson Reuters expect Amazon to earn $1.42 per share excluding certain items, compared with unadjusted results of $1.78 per share a year ago. The online retail giant forecast operating income of between $425 million and $1.07 billion, compared with $1.28 billion a year ago.
REVENUE FORECAST: Quarterly revenue of $37.18 billion is forecast by the analysts, compared with $30.4 billion a year ago. Amazon said it expected sales of between $35.25 billion and $37.75 billion for the quarter.
WHAT TO WATCH:
WHOLE FOODS: Expect analysts to ask Amazon about its plans for its $13.7 billion acquisition, including debt, of Whole Foods Market Inc. and how it might financially affect the online retailer. Plenty of speculation has swirled around how Amazon might use its new brick-and-mortar component, from delivery hubs to collecting customer data. In any event, the acquisition is likely to change the dynamics of Amazon's revenue mix and profitability--Whole Foods' operating margins, at 5.5%, are higher than those of Amazon's North American retail business at 3%, Citi analysts noted at the time of the deal. Also, while online groceries have yet to take off for any player, the deal makes the Seattle-based retailer a major force in food overnight.
M&A: Amazon's decision to buy Whole Foods has triggered a frenzy of speculation regarding what the online retail company's next acquisition target could be. Rival Wal-Mart Stores Inc. has undertaken a string of small e-commerce acquisitions, most recently buying men's clothing brand Bonobos. However, Amazon has a reputation for looking at lots of companies and purchasing few. Executives may shed light on where the company's appetite is for further spending related to mergers and acquisitions.
BRANDS: Dynamics between Amazon and brands are shifting dramatically, as demonstrated by two major brands' recent decisions to sell their products directly to the retailer: Nike Inc., a longtime holdout that capitulated in exchange for better policing of the third-party marketplace, and Sears Holdings Corp.'s Kenmore line, marking Amazon's first foray into directly selling major appliances. The company is continuing to expand rapidly to fit its ambitions, building new warehouses and raking in third-party seller fees. Executives may share some of their thinking on what these changes mean for Amazon's future plans.
ANTITRUST: How big is too big? That question is drawing more attention as Amazon continues to grow. Amazon is giving U.S. antitrust enforcers more time to complete an early review of the planned tie-up with Whole Foods, refiling paperwork this week seeking government approval. The deal doesn't raise classic competition concerns because of the combined companies' relatively small grocery-market share. Still, advocates for strong antitrust enforcement have called for a close review of the deal. Amazon's head of world-wide consumer business, Jeff Wilke, addressed the concerns at a recent conference, saying the company has a relatively small share--about 1%--of global retail and is still in the single digits in the U.S. "Our job is to take care of customers, to be transparent, and to pass the scrutiny with flying colors, and I think we can," he said.
By Laura Stevens
(END) Dow Jones Newswires
July 27, 2017 06:14 ET (10:14 GMT)